Guide to Training School in Monster Hunter 2 - An Important Part of the Game to Collect Items and Hints for Better Game Play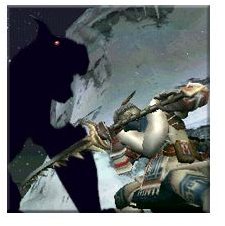 Starting off with Beginner Training in Monster Hunter
This section in Monster Hunter PSP gives you basic instruction on completing the Training School area. Pay attention to what the trainer is going to tell you. Sometimes we tend to ignore this AI but they do most of the time talk sense. As this is the basic training, you'll get pointers and essential hints for completing the actual game later on, especially using Monster Hunter weapons to your advantage. You'll also get some rewards and items after completing this level. The Monster Hunter Basic training level requires you to complete seven quests and these are:
deliver 2 pcs of raw meat
deliver one well-done steak
deliver 2 honeys
deliver one potion
deliver 1 sushi fish
deliver 1 carnivore egg
hunt for the Giadrome
The next parts of this training teach you on using the games various Monster Hunter weapons, arranging items in your inventory and some information on hunting.
Monster Hunter 2 : Training School Guide
Solo Training Level in Monster Hunter PSP
Here's where the Monster Hunter Training School becomes more challenging and interesting. The Solo Training level gives you 10 battle training quests that you need to finish in the Great Arena and 5 training quests to be done in various real areas in the game.This training part is pretty important because you'll earn essential items which you can later on use in the real game. These include coins, tickets, steel eggs, small goldenfish and expand pick axes. Most importantly, your performance in this training quest will be translated into Pokke points which again is very valuable when you are playing the real game alredy. The key in getting the best out of this game is to use Monster Hunter weapons that have a high point multiplier for higher points. Battle training offers you 5 Monster Hunter weapons to use in the 10 training quests, hence giving you 50 training unique quests all in all.
Group Training Level
This level of the Monster Hunter Training School allows you to finish it either alone or with up to four of your gaming friends. Make sure to put the PSP's WLAN switch when playing the Group Training Level. You're going to battle monsters which have more HPs in this training and more often than not, they take a longer time and more resources to defeat. The battle takes place in some real game arenas and beating this training awards you with training points which would be valuable when you are playing the real game.
More Great PSP Action
We have so many great PSP reviews, cheats, and more. Here are some of the great PSP articles that you don't wanna miss:
PSP Review: G-Force - A Great Kid's Video Game
Dissidia: Final Fantasy Review
Final Fantasy Tactics: The War of the Lions Review
Fate Unlimited Codes Review for the PSP
Fidget Games for the PSP - Short, Sweet Games to Enjoy