Top Fidget Games for the PSP - Check Out Some Sweet Used Video Games for Your PSP Habit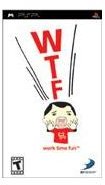 Shorter Games Can Be Fun Too
Sometimes, you just don't have enough time to sit down and play a full RPG, or a full level of an action adventure game. For those times, it's great to have a "fidget" game for your PSP - a game that contains many different small, easy-to-learn games within it. These games can be played in small doses, making them great for breaks at work or at home.
The PSP, or Playstation Portable, is known for its great graphics and online abilities - perfect for complex gaming. However, among the shooting and strategy games are also some games that are great for playing in small doses. Some of these excellent mini games for your PSP include puzzle games, action games, strategy games, and even some mini-RPG games, basically something for every gamer. For example:
Work Time Fun - WTF?
_
Work Time Fun - Work Time Fun, or WTF, is a collection of mini games for the PSP that are quick - and require quick fingers. They can be played with 30 seconds of time or in several hours, depending on how long you want to play. With short, mini games like "Chick Sorting", where you must place girl and boy chicks into the correct box, and "Hell Pottery" where you need to use the right amount of fuel to fire a piece of pottery, there are 40 games to interest anyone. The best part? It's available as used video games for under $20.
Hot PXL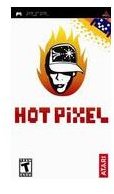 Hot PXL- is an Atari published game for your PSP with over 200 quick mini games included on the disc - and even more to download. You can play old-school style video games (think Atari's old arcade cames) and things like stage-diving - all in one game. While not rated as well as WTF, there are advantages to having 200 games at your disposal. This game can usually be found in the used video games section for under $10 - how can you go wrong with a price like that? A demo is also available for download.
Extra, Extra! Read All About It!
While not puzzle games in the traditional sense, mini games do appeal to many puzzle gamers. So sit down, and get ready to fidget!
Want more for your PSP? Here are some other articles on Bright Hub's Console Channel that you cannot miss out on:
How to Take Care of Your PSP
Top 5 Worst Imported Video Games for the Sony PSP
Half-Minute Hero: Why This Little Game Will Be So Much Fun
Top 5 Imported Games for the PSP
PSPGo! Mini Downloads: Good or Bad?