Beyond Good & Evil HD Preview - XBLA/PSN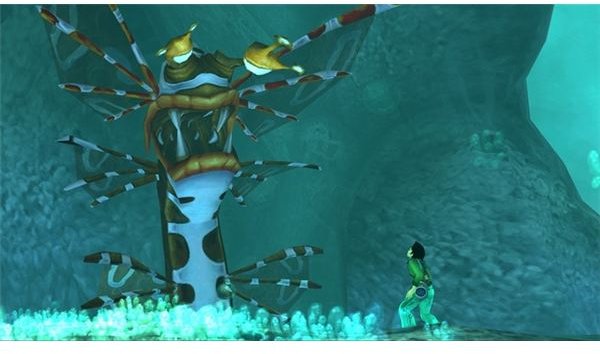 Remaking a Cult Classic - Beyond Good & Evil HD Preview
Released in 2003, Beyond Good & Evil was an excellent action-adventure game that achieved success on the PlayStation 2, GameCube, Xbox, and PC. Gamers who played the game enjoyed it due to its stellar gameplay, impressive visuals, and compelling storyline. Sadly, the game didn't fare too well commercially, and this solid title ended up joining a long list of cult classics.
Here we are a number of years later, and Ubisoft has decided to create an HD remake of Beyond Good & Evil for the Xbox 360 and PlayStation 3. How is the game shaping up so far, and what extras can we expect when it launches on Xbox Live Arcade and PlayStation Network next year?
Updates and Enhancements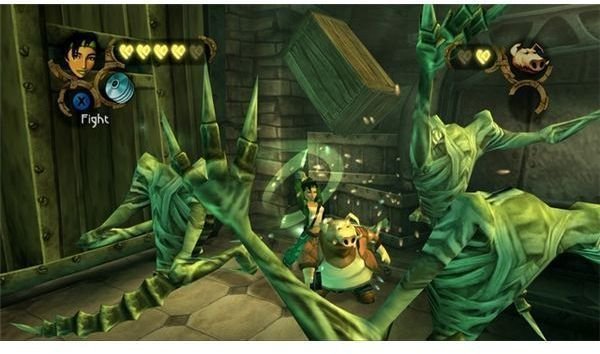 As expected, Beyond Good & Evil HD features improved graphics that run in snazzy 1080p quality. Aside from the visual enhancement, the game also sports improved audio, which pinpoints character dialogue, sound effects, and music. The presentational modifications are pretty sweet, but this wouldn't be a modern HD remake without some achievements or trophies. Both the Xbox 360 and PlayStation 3 versions feature a number of bonus objectives that add incentive to playing, and these additional achievements and trophies should keep completists busy for some time.
Another new feature that is being brought to Beyond Good & Evil HD is an online leaderboard. Ubisoft hasn't said much of anything regarding this addition, so it definitely leaves plenty of room for speculation. It's highly likely that the game will record your fastest times for clearing each level in order for you to upload them onto an online leaderboard much like Sonic the Hedgehog 4. The game may also record your best time for beating the entire game as well. Then there's the photography aspect of the game, which may allow for some kind of competition online. Details are scarce, but given the predictable nature of leaderboards, it shouldn't be too tough figuring out what Ubisoft is planning with this feature.
Beyond Good & Evil HD Preview - New Life in the Form of HD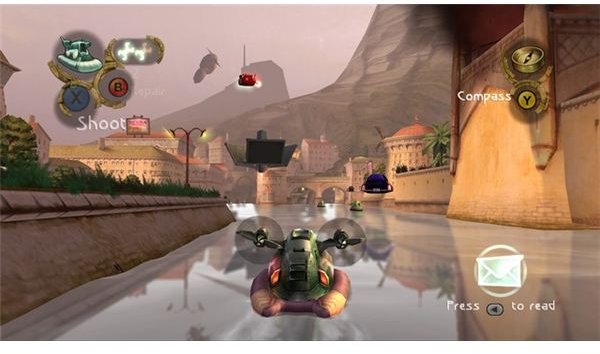 It's a shame Beyond Good & Evil didn't manage to succeed commercially at the time of its launch back in 2003. Thankfully, Ubisoft has decided to breathe new life into the game (possibly to hype up the upcoming Beyond Good & Evil 2 in addition to allowing more gamers to play the first title), and so far, the updated HD version of the famed cult classic is looking rather nice. Character models have been improved, locales look much smoother, the sound has been enhanced, and a few extras have been thrown in for good measure. If you never got the chance to play the original, keep your eyes peeled for Beyond Good & Evil HD when it launches on Xbox Live Arcade and PlayStation Network in 2011.