Nail'd Preview - 360/PS3/PC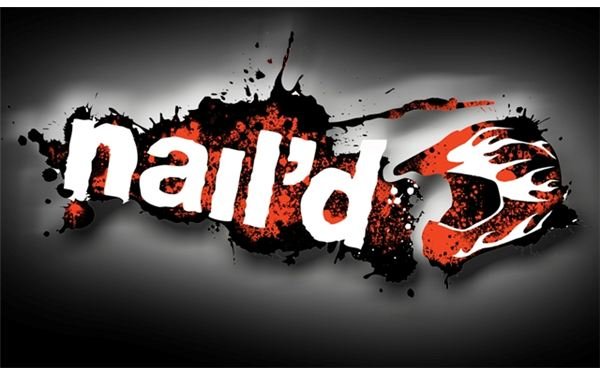 Over-the-Top Motocros Racing - Nail'd Preview
In just about a week, Nail'd will make its rounds on the Xbox 360, PlayStation 3, and PC. Rather than going for realism and simulation, developer Techland is instead delivering a fast, frantic, and insane take on motocross sports. Nail'd is an over-the-top racing game with a great sense of speed and an emphasis on the unrealistic. This purposeful design is meant to encourage all manner of gameplay styles, and it is certainly a step in a different direction from the more realistic racers out there.
Gameplay Design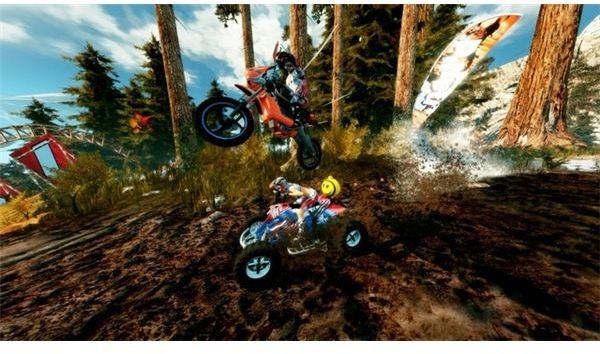 Each of the 14 tracks in Nail'd is littered with countless jumps, ramps, chasms, and multiple paths. You can play in a very controlled manner if you so choose, but the game really encourages that you play as insanely as possible. Track design is interesting and features tight hairpin turns and dozens of jumps that span crazy distances. The whole thing has a very distinct arcade feel. You can even do something as crazy as land on top of your opponents to make their vehicles explode. This may not be realistic at all, but it is certainly fun, and the resulting in-game profanity adds to the witty appeal of the game.
Multiplayer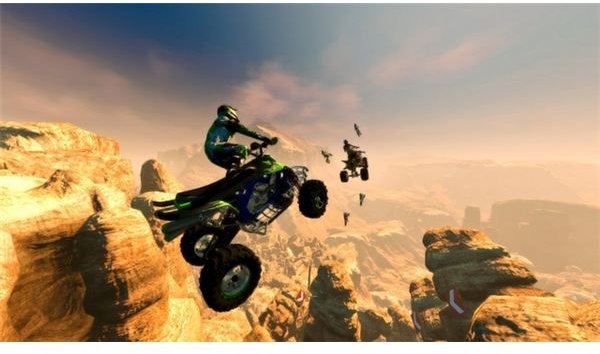 Up to 12 players can compete in online multiplayer, and there are a handful of modes to play around with. You can compete in straightforward races as expected, but there are also a few offbeat modes to compliment the game's not-so-mainstream design. Stunt Challenge requires you to accumulate points by performing tricks off of jumps. And Detonator mode places a bomb on the back of your ATV or dirt bike. Techland and publisher Deep Silver haven't given anything away about this mode, but it should be interesting to see how it plays out in the finished product.
Track Design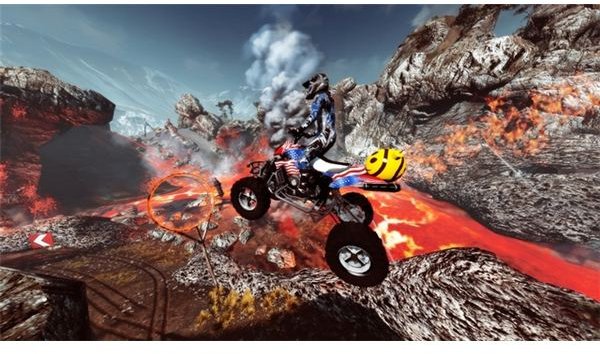 The track design in Nail'd, much like its gameplay and modes, consists of over-the-top locales such as active volcanoes, tree-covered forests, and icy glaciers. You wouldn't see much motocross action in areas like these in real life, but the game's purpose isn't to emulate real life. Nail'd has one purpose, and that's to create a free racing experience that isn't tethered down by realism. Each of the locales looks pretty impressive, but admittedly, 12 tracks is a rather small number.
Nail'd Preview - Nail'd Coming Later This Month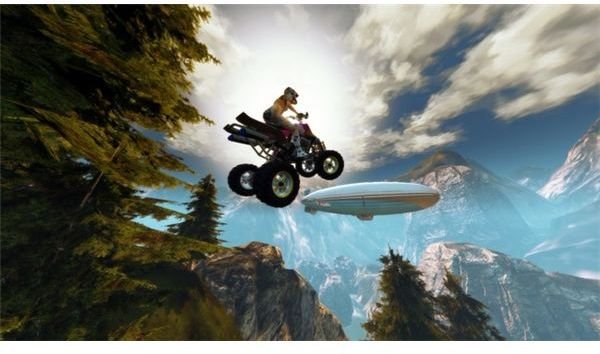 Nail'd has an interesting design and its approach to arcade motocross racing is certainly intriguing. There are a few things that may not appeal to gamers, and the fact that game doesn't have an especially robust number of modes and tracks is a bit underwhelming. But if this title provides solid gameplay, it could be a winner. You'll know for sure how Nail'd fares when it launches on the Xbox 360, PlayStation 3, and PC on November 30.