MMORPGs and Gaming Get Their Own TV Show... On the Web - The Guild!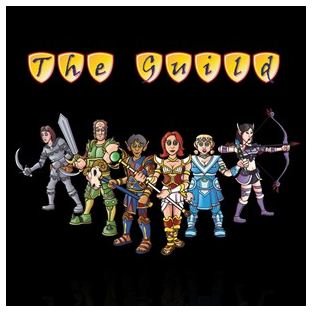 Watch the Guild (5 out of 5)
If you are addicted to MMO's and have a sense of humour, then you will love The Guild! The Guild is a show you can only see on the internet. It's about a group of online gamers from the same city who are all in the same guild in an MMO. It stars and is written by Felicia Day, a gamer and actress best known for her roles in Buffy the Vampire Slayer and Dr. Horrible's Sing-along blog. The show comes from humble beginnings. They had to ask for donations from fans to finish the first season. Thankfully the show persevered and now enjoys a huge following. The Guild has now wrapped up two seasons which can be seen at watchtheguild.com. Please also be aware, there are a few spoilers in this article for seasons one and two.
Season One (5 out of 5)
Season one of The Guild had a cast that wasn't used to working together, they had no budget and had a of ton volunteer help. It also

turned out absolutely perfect! It has a funnier script then most big budget sitcoms. Even though some of the acting and production is a little rough around the edges in season one, it only adds to the charm of the show. Season one is the story of Zaboo, a Gnome Warlock and his stalker-like love for Codex (played by Day) who are both a part of the guild "Knights of Good". Codex, "real name Cyd, it's not short for anyting", convinces the rest of the guild into meeting up in hopes of talking some sense into Zaboo. Hilarity ensues.
Since The Guild is completely streamed online, the episodes are pretty short. You can watch the whole season in under an hour. For any MMORPG gamer this may be one of the best hours of their nerdy little life. Season one is also available on DVD through Amazon.com.
Season Two (5 out of 5)
The second season of The Guild begins where season one left off. Codex and Zaboo are moving into a new apartment as roommates.

This season quite obviously had a larger budget. There are better cut scenes, and better lighting. There were even some special effects and a stunt guy! It's also obvious that the cast are more comfortable together, the acting is much more solid.
The episodes in this season are longer and there are more of them. This season spans twelve episodes. Season two is also available on DVD through Amazon.com. The season two DVD comes with a whack of special features including commentary, behind the scenes footage and audition footage.
Do You Want To Date My Avatar (5 out of 5)
In preparation for the release of the third season, the cast of The Guild had a showcase at the 2009 San Diego Comic Con. They gave a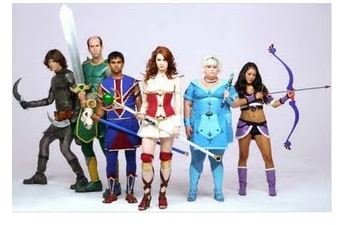 sneak preview of the highly anticipated third season and showed off their new music video. It's called "Do You Want To Date My Avatar". I don't care if you've watched the show before or not, this is funny! I mean, really, "How about a little Tank and Spank?". I laughed so hard I cried! The video was directed by Jed Whedon, brother of Joss Wheadon and creator of Dr. Horrible's Sing Along Blog. It might be the best thing I watch all year. You can even pick up a copy of the song in Mp3 for your ipod at Amazon.com.
The Guild Season 3 and Comic Book (5 out of 5)
Season three of The Guild premieres August 25th, 2009 on XBOX Live for Gold Members. September 1st for the rest of the world. This season will feature a new cast member, Star Trek TNG star Wil Wheaton, who was also present at the Comic Con with the rest of the cast! Also announced at the San Diego Comic Con, Dark Horse Comics will be making a comic book based on The Guild. Dark Horse Comics also publishes a host of other great comic franchises like Conan, multiple Star Wars comic series and a Buffy the Vampire Slayer series.
More Content Like This
If you love videos and movies related to MMORPGs, you should check these articles out:
Best World of Warcraft Videos on YouTube: The Good, the Bad, and the Ugly.
Enjoy!