Buffy the Vampire Slayer MMOG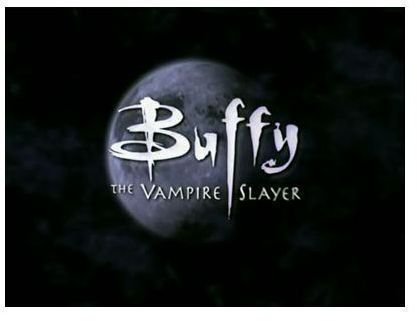 Buffy the Vampire Slayer
Buffy the Vampire Slayer ran for seven seasons and built up a devout fan base of millions. Creator Joss Whedon produced a horror themed show which was suitable for the whole family. Sarah Michelle Gellar became a star as the blonde teen with monster mashing skills and girls found a worthy heroine while the boys drooled. The series spawned a number of decent videogames which allowed players to play as Buffy in third person action and stake vamps to their heart's content. In September last year the news that a new Buffy the Vampire Slayer MMOG was in production got fans across the world sharpening their stakes in anticipation.
Multiverse Network
The production is backed by 20th Century Fox and the game is being developed by a company called the Multiverse Network. They were founded in 2004 as an MMOG middleware company. They provide an MMO engine to developers in return for a share of their eventual profit. The code is free to encourage uptake and development and they hope to build the platform into a standard base for a number of worlds. In 2006 they announced that they had acquired the rights to produce a Firefly MMO. It has been delayed as the team focus on Buffy and another title based on the Titanic.
The company have strong backing from the movie industry and director James Cameron has a position on their advisory board which explains the Titanic project. They also have Mike Sellers on the board. He created Meridian 59 which is generally credited as the first 3D MMO. With some talented development staff and several million dollars of capital raised the company has definite potential. You can check out some of the projects they are involved with on the Multiverse website.
Buffy MMO Game
The examples you'll see on the website are not what you would call graphically impressive and the approach to the Buffy MMO sounds unusual. They have stated that the game will be playable in a fully 3D environment and also as a Flash based 2D application. The 2D application will come first and will allow you to download a very small client and stream content once connected. You'll be able to chat with other players and embark on missions in the world of Buffy. The 3D game will follow and there are plans to allow the two to interact so people playing in 2D will be part of the same world as the players in 3D. Naturally the 3D version will feature some more depth and further options.
In terms of art style and game-play there is no news to report at the moment. An open beta is expected but there is no fixed date and the world of game development, especially MMO game development is frequently plagued by lengthy delays. They have shown off a few screenshots of Titanic but nothing on Buffy so far. Joss Whedon has no direct involvement in this project and to be honest I get the feeling it is largely a sales tool for the middleware engine they have developed. It certainly doesn't look like it will be a cutting edge release. With the dearth of horror themed MMO games currently out there it is sure to spark some interest and Buffy fans will be unable to resist.