Need for Speed: Shift Car Guide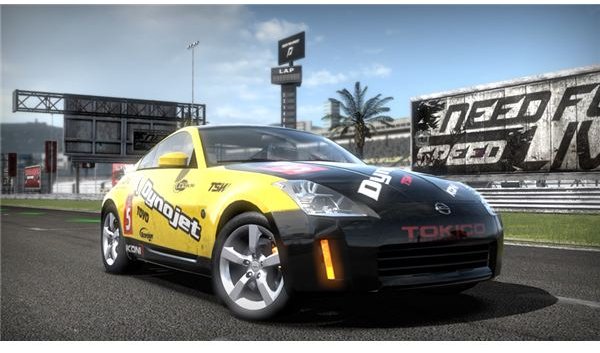 Getting the Speed On
Need for Speed: Shift is the most realistic Need for Speed title ever released. This makes getting to grips with the handling of the various cars a difficult process, particularly for those who have not played racing games in the past.
The learning process can be made easier, however, by picking the correct cars - and likewise, it can be made harder by picking the wrong ones. Some cars are simply more skittish and unpredictable than others. This list of the the top five cars for beginning drivers focuses on vehicles which are predictable and forgiving, but still competitive in races.
Best Cheap Tier 1 Car: Mazda MX-5
So, you've been through the tutorial - and you didn't do so well. Now your cash is limited and so are your options for a first car. What do you pick?
Miata, baby. Er, I'm sorry - MX-5.
The MX-5 is one of the most well respected sports cars in recent history. There is good reason for that. By remaining small and light in a world of ever-ballooning sports cars, the Mazda MX-5 has telepathic handling. There is no weight or bulk to fight with, and so it goes exactly where the driver wants it. That makes it a perfect car for a beginner. Granted, its a bit down on horsepower compared to some other contenders. But don't worry. You'll make it back in the corners.
Best Expensive Tier 1 Car: Nissan 350Z
While the Mazda MX-5 is a wonderful car, its lack of horsepower can make it difficult to use in races which feature many long straights. In addition, it in a way handles too well. The Mazda MX-5 doesn't pack the bite of sudden oversteer which is found in some higher-tier cars, so at some point it will be wise to graduate to something that has enough power to spin you around if you really mess up.
Enter the Nissan 350Z. The 350Z is a big, heavy car with huge power and huge torque for a tier 1 car. If you go around a corner and give it too much gas, it will spin. But it doesn't spin without giving you plenty of feedback before it does, and that makes it predictable, and a perfect car for making the leap between tier 1's basic sports cars and the more aggressive cars found in tier 2.
Best Tier 2 Car: Ford Shelby GT500
Ah, classic American muscle. The Ford Shelby GT500 is, no doubt, a big and heavy car. Players who jump straight from the MX-5 to the Nissan 350Z will likely find that the car is a bit hard to control. With 540 horsepower driven to the rear wheels, getting the GT500 to spin isn't hard. Braking can also be a more difficult task than in other cars, as the heavy GT500 doesn't stop on a dime.
But just as with the Nissan 350Z, predictability is the name of the game. Despite its angry looks, the GT500 handles like a big, cuddly bear. It gives you plenty of warning before it will bite your head off. And given the huge amount of horsepower, the GT500 is extremely forgiving in the straights. Most other tier 2 cars simply can't keep up.
Best Tier 3 Car: Nissan GT-R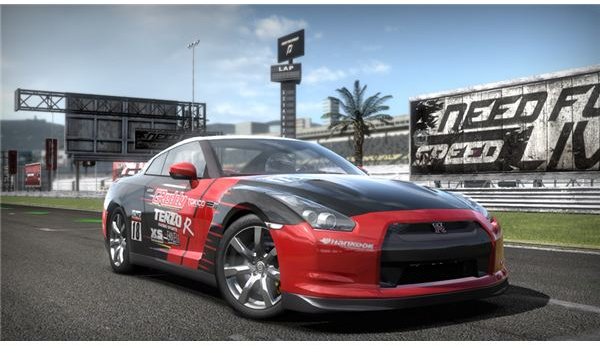 Those who have watched Top Gear may remember the episode in which Jeremy Clarkson tested the Nissan GT-R in Japan. The car was capable of generating so much g-force in corners that mid-way through his testing, Jeremy's neck went out, and he had to be taken away in an ambulance.
Its easy to understand why after driving the GT-R in Shift. The GT-R's handling is absolutely unlike any other car in the game. Those who have driven the AWD Lancer Evo or Subaru WRX STI in Tier 2 will likely get in it expecting to experience rampant understeer. That simply isn't the case. The Nissan GT-R simply grips and grips and grips, going more and more sideways. It will understeer, but you'll likely chicken out before it does.
Granted, the GT-R is heavy, and it is a little slower in a straight than the fastest tier 3 cars. But with a car that drives this well, who cars? It is not only the easiest car to drive in tier 3, but the easiest car to drive in the entire game.
Best Tier 4 Car: Bugatti Veyron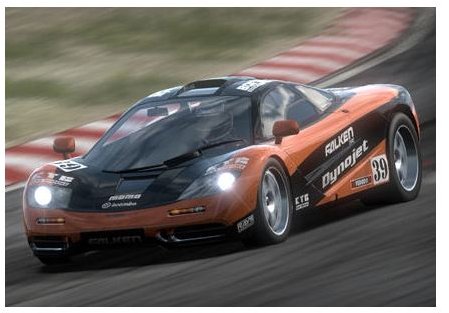 The Veyron is a legendary car. While it isn't quite as fast on a track as the quickest super-cars, the Veyron's top speed of 253 miles per hour is stunning. To obtain that insane top speed the Veyron employs an 8 liter W16 engine with four turbochargers. This setup produces slightly over 1000 horsepower and is responsible for the Veyron's blistering 2.5 second 0 to 60 time.
With all of this power, one might expect the Veyron to be a slobbering mess when pushed. But it isn't. The Veyron makes heavy use of aerodynamics to keep it planted on the road and it also has four-wheel drive. It is quite heavy, and can be out-paced in turns by lighter cars like the Pagani Zonda, but it is extremely easy to control at the limit.
Price can be a concern, because the Veyron is one of the most expensive cars in the world and is likewise one of the most expensive cars in Need for Speed: Shift. However, by the time the player enter tiers 4 they will certainly have earned enough to purchase a Veyron, so the price isn't much of a concern.