The Passing - Left 4 Dead 2 DLC - First Addon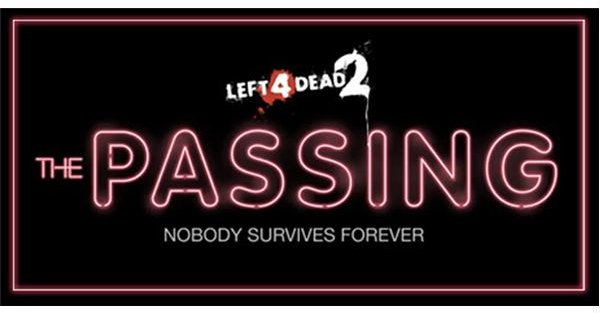 The Passing - Left 4 Dead 2 DLC
Many fans of the original "Left 4 Dead" have been curious as to the fate of the Survivors of that game who were left out of the sequel. Valve's first DLC addon sheds some light on this mystery, with three of the original four characters encountering the Left 4 Dead 2 Survivors in a rainy Georgia town. Though players won't be able to actually play as any of these characters, they will get to interact with them in various parts of the new campaign and will even get to take part in a final battle in which both the new Survivors and old will play a part. Best of all, the more times you play through the campaign the more you'll learn about the fate of the original Survivors… though not everything is revealed, these additional glimpses into the horrors that they've faced really ramp up the replay value of "The Passing."
New Gameplay Features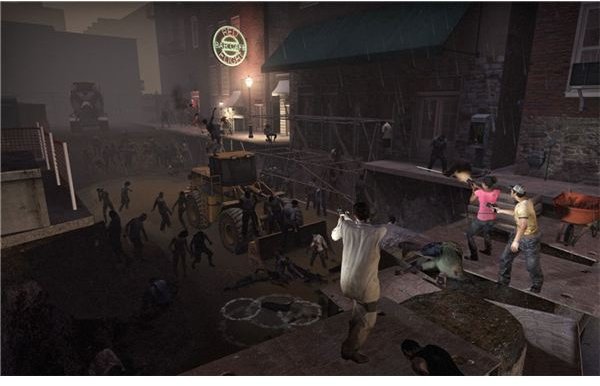 "The Passing" Left 4 Dead 2 DLC adds a number of gameplay elements to Left 4 Dead 2 in addition to the new campaign. Two new weapons (the rapid-fire M60 and a golf club) are available to help players kill the undead, and new types of undead (including "Fallen Survivors" who tend to drop useful items when killed) are on hand to try and bring the players down. Players will get to try their luck on new Versus maps, enjoy a new co-op mode in the campaign, and can even take on the roles of various infected to put Survivors in their place.
One of the biggest changes that the addon brings to Left 4 Dead 2 is the "Mutations" game modes. These modes last for a single week, with a new mode becoming available at the beginning of the next week. These modes include challenges such as only allowing swords as weapons, Survivors having constantly-dropping health, and other variations to already existing modes of play.
New Steam Achievements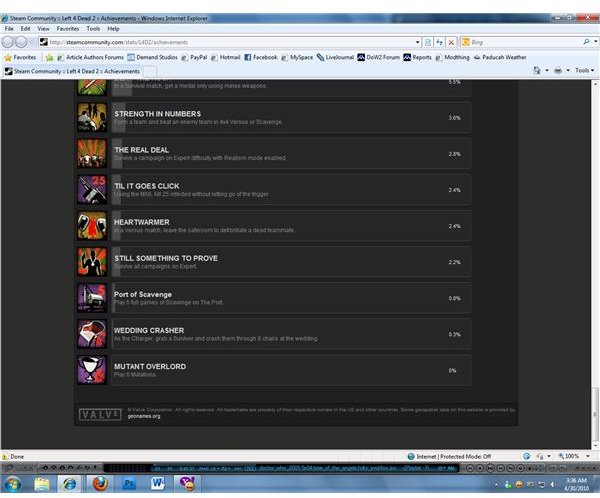 Because of the new options that "The Passing" brings to Left 4 Dead 2, Valve has added several new Steam achievements for players to earn. There are now a total of 60 achievements for Left 4 Dead 2, with new entries requiring players to perform actions such as throwing Survivors through a number of chairs while playing as Infected, killing 25 Infected with the M60 without releasing the fire button, or participating in at least 6 "Mutation" game modes. The new achievements fit in wonderfully with the achievements that are already available for the game, scaled in difficulty so that some will be easier to get than others for new and old players alike.