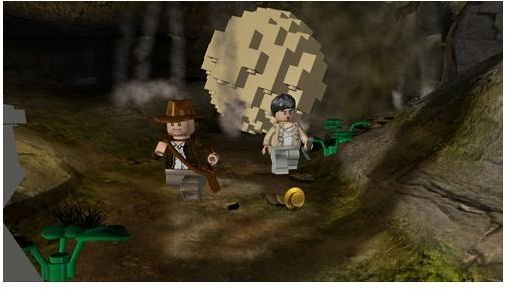 Indiana Jones Wii Cheats
The LEGO Indiana Jones games are a lot of fun, but they can also be deceptively difficult. And what better way to surpass difficulty than with good, old fashion cheat codes? Make short of work of your enemies with these Indiana Jones Wii Cheats for both the original game and its sequel.
Character Codes for LEGO Indiana Jones: The Original Adventures
C7EJ21 Dancing girl
12N68W Desert digger
2MK45O Desert enemy officer
N48SF0 Desert masked bandit
3RF6YJ Desert monkey man
4NSU7Q Desert soldier
1MK4RT Desert swordsman
3NFTU8 Donovan
JSNRT9 Dr. Schneider (desert)
VMJ5US Dr. Schneider (officer)
04EM94 Barranca
CHN3YU Belloq (desert)
TDR197 Belloq (jungle)
VEO29L Belloq (priest)
8246RB Boxer
VJ5TI9 British officer
DJ5I2W British troop
B73EUA British troop commander
VJ3TT3 Captain Katanga
ENW936 Chatterlal
3NK48T Chucin
2K9RKS Colonel Dietrich
8EAL4H Colonel Vogel
S93Y5R Enemy Bazookaman
MK83R7 Enemy bazookaman (different from above)
VJ48W3 Enemy butler
1MF94R Enemy communications officer
VJ7R51 Enemy guard
YR47WM Enemy guard (Nepal)
572E61 Enemy officer
B84ELP Enemy pilot
2NKT72 Pankot assassin
VN28RH Pankot guard
KD48TN Punjabi dignitary
4682E1 Punjabi village elder
VJ37WJ Sherpa brawler
ND762W Sherpa gunner
0E3ENW Slave child
VM683E Thuggee
CNH4RY Thuggee Chatterlal
T2R3F9 Thuggee priest
VBS7GW Thuggee slavedriver
V75YSP Fedora
0GIN24 First mate
NE6THI Grail knight
H0V1SS Hovitos tribesman
VJ85OS Indiana Jones (officer)
4J8S4M Indiana Jones disguised
24PF34 Jungle guide
WMO46L Kaokan
3M29TJ Kazim (desert)
NRH23J Kazim (Venice)
2NK479 Laoche
NFK5N2 Maharaja
13NS01 Major Toht
FJUR31 Mola Ram
VK93R7 Willie DJ
MEN4IP Willie pajamas
3NSLT8 Wuhan
Item Codes for LEGO Indiana Jones: The Original Adventures
Just like the other Indiana Jones Wii cheats, these go on the blackboard of the math classroom. Instead of characters, these will unlock special items for you to use.
3X44AA Secret Characters
B1GW1F Fertilizer
4ID1N6 Disguises
3HE85H Silhouettes
VNF59Q Beep Beep
33GM7J Ice Rink
FJ59WS Fast Fix
0P1TA5 Super Slap
378RS6 Fast Dig
V83SLO Fast Build
VIKED7 Artifact Detector
VM4TS9 Treasure x2
VLWEN3 Treasure x4
V84RYS Treasure x6
A72E1M Treasure x8
VI3PS8 Treasure x10
WWQ1SA Poo Treasure
VN3R7S Super Scream
VIES2R Character Treasure
MDLP69 Regenerate Hearts
VUT673 Parcel Detector
VKRNS9 Disarm Enemies
H86LA2 Treasure Magnet
B83EA1 Invincibility
Cheat Codes for LEGO Indiana Jones 2: The Adventure Continues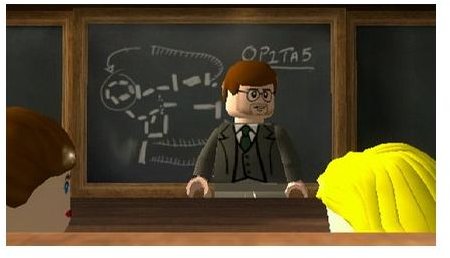 Indiana Jones returned to the Nintendo Wii in LEGO form just over a year later in LEGO Indiana Jones 2: The Adventure Continues. Not only did the game feature scenes from the original trilogy that weren't featured in the first game, it contained elements of the newest film in the series, Kingdom of the Crystal Skull, as well as a nifty level editor feature.
To input these Indiana Jones Wii cheats for the sequel, go to the extras menu and the password input screen. It's nowhere near as fancy as the chalkboard method, but it will work just as well and you can access it from wherever you are. These codes unlock special characters, items, abilities, and more. There aren't as many codes as the first game, so I've compiled them all into one big list for your viewing pleasure. You'll also notice that certain codes are holdovers from the first LEGO Indy. I guess if it isn't broke, you shouldn't fix it!
PGWSEA Indiana Jones: 1
2W8QR3 Indiana Jones: Disguised
M4C34K Indiana Jones: Desert
FGLKYS Indiana Jones: 2
J2XS97 Indiana Jones: Kali
94RUAJ Willie: Singer
DZFY9S Indiana Jones: Collect
3FQFKS Indiana Jones: Officer
E88YRP Salah
U38VJP Score x2
PEHHPZ Score x3
UXGTB3 Score x4
XWJ5EY Score x6
S5UZCP Score x8
V7JYBU Score x10
FQGPYH Silhouettes
UU3VSC Beep Beep
TY9P4U Ice Rink
Y9TE98 Disguise
4C5AKH Professor Henry Jones
8BDJG5 Indiana Jones: CS
P4PCDY Mac
2GK562 Mutt
7AWX3J Lao Che
82RMC2 Mola Ram
7EQF47 Boxer
FTL48S Rene Belloq
WL4T6N Dovchenko
7VLKAF BiPlane
RM3E84 Stunt Plane
BC5PTY Rolls-Royce: Phantom
YLG2TN Hot Rod
PXT4UP Alien
EGSM5B Coin Magnet
2U7YCV Snake Whip
SZFAAE Poo Money
SNXC2F Fast Build
6JBB65 God Mode
3Z7PJX Fast Fix
XYAN83 Fast Dig
TUXNZF Fearless
EGSM5B Stud Magnet
2U7YCV Snake Whip
Related Links
LEGO Star Wars Wii Cheats
[Top 10 Family Friendly Wii Games](/tools/Top 10 Family Friendly Wii Games)