Basic Guild Wars Price Guide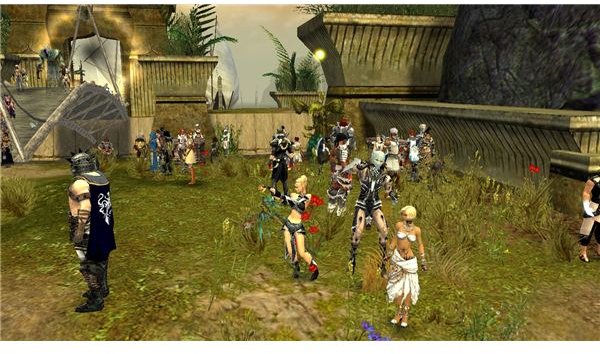 Guild Wars Economy
The Guild Wars economy changes just like any other game or real life economy. This article serves as a base guide for a Guild Wars price guide. Prices go up and down all the time, so before selling or buying something of high value, it would be a smart choice to research it first.
To figure out how much something is currently going for, go to one (or all) of these locations: Lion's Arch, Kamadan (also known as Spamadon), Kaineng Center – all in America, English, District 1. Once there, turn on your "Trade" channel (make sure the check mark is in that box for your chat channel) and watch the chat for a few minutes. Chances are that the item you are looking for has shown up. If it hasn't, ask in that channel. You might even get some good offers.
How to Sell Your Items
Unfortunately, the Guild Wars auction house does not exist in game. It is something that is highly desired, and hopefully will be in Guild Wars 2. However, it is not in Guild Wars, and will not be added in the future.
There is no open shop available for users to browse through what people have for sale at a certain price either.
People can only sell their items by trading with another person in game. The NPC Merchants buy all of your junk, but don't sell your high valued stuff to them; they do not give good deals.
The "Trade" chat channel is what people use to sell their items. You are able to "Search" through the recent inquiries made, and then "Whisper" the person you want to buy or sell to. It can be an annoying and tedious thing to do though. If you see the item you want to buy or sell show up a few times in a certain price range that, is a good Guild Wars price guide to go for at the current time.
There are Guild Wars auctions available online through use of forums such as Guild Wars Guru. Signing up is free and you are able to browse through what users want to sell, or sell your own items. Once you complete an auction, you do have to arrange a time to trade with the other person "in game" because there are is no mailing system in Guild Wars.
Basic Price Guide
Due to the fact that the market changes so much, it is best to research before buying or selling anything of much value. Do that through use of the Trade channel in game and also researching prices in such places as Guild Wars Guru.
Materials - the NPC material crafter and rare material crafters allow you to buy and sell to them at any time. These items are often able to be bought for much less from a playing character, so always try that first. Generally, you can get stacks (250) of most regular materials for about 1 - 2platinum. The rare materials all differ greatly, with the Globs of Ectoplasm being the highest. Generally though, these go for around 6-7 platinum each.
Consumables – generally a set of Eye of the North consumables costs 7-8k and includes the Armor of Salvation, Grail of Might, and Essence of Celerity. Title related consumables generally go for: Party items – 150-200 gold per point, Sweets – 130-150 gold per point, Alcohol – 90-100 gold per point.
Tomes – these go up and down as skills are enhanced or nerfed. However, generally speaking, regular tomes go for 400-800 gold each. Elite tomes also change very often. Generally, they sell for around 6 platinum. The ones selling for more (up to 10 platinum) right now are for: Ritualist, Monk, and Necromancer.
Weapon Mods and Inscriptions – these change often too. Generally though, most mods are sellable because people need them and don't always hang onto their own. Max mods can sell anywhere from 1k – 15k. Some rare ones might even bring as much as 170k, so research before you sell!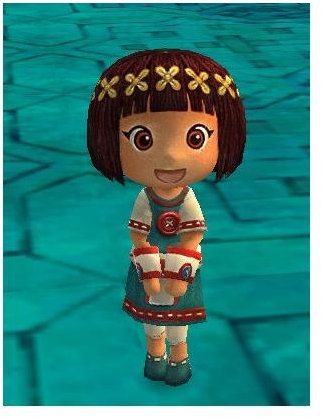 Minipets and Everlasting Tonics – minipets are given as birthday presents to each character every year. It takes a long time to get certain minipets, and some are only available through contests or certain codes, and the rarity of these minipets make the prices go up. Minipets price range varies from 100 gold to over 1000 ectoplasm! For an up to the date guide on these, check Guru's minipet section. Note that non-dedicated means that they are "clean" and not already dedicated to a character's Hall of Monuments, so you can then add them to yours. If it is dedicated, then you can still have it follow you around, you just can't dedicate it to your HoM.
Don't Get Scammed!
Just like in all games, Guild Wars has its fair share of scammers too. Make sure before completing a trade with someone in game that their trade is exactly what you want to buy (some items look the same in the little picture, but are NOT the same). Also, make sure if they change their trade that it is still the same thing you want.