Gears of War 2: Carmine And His Penchant For Dying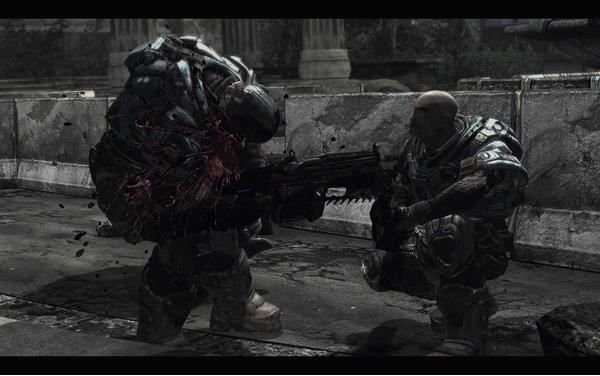 Gears of War 2: Carmine Family Ties
Carmine, Gears of War and its perennial anonymous rookie, is a fascinating homage to the famous Star Trek tradition of the red shirt. The helmet wearing COG soldier is almost used as a vehicle for comic relief and at times will either escape near death, help Marcus Fenix and company or heroically die as per the red shirt tradition throughout Gears of War.
Carmine is as much a part of the Gears of War pantheon as any other notable auxiliary character and in this article we will look at the Carmine family, detailing the three separate brothers and their inherent difficulties with the locust. With the third Gears of War currently in development, we have tentative evidence to suggest the name of the third brother, ergo the main detailing will on the Gears of War & Gears of War 2 Carmine family members.
Anthony Carmine; Gears of War
As shown in Gears of War and referenced in the second installment, Anthony was the first Carmine to be assigned to Delta-One, Marcus Fenix's group of rag-tag would be anti-heroes. After showing his adoration for Marcus during the opening scenes of GoW, Anthony exhibits some over-enthusiastic behaviour and displays some rather spurious tactical awareness, running out into the open against unforgiving locust foes.
After reaching the House of Sovereigns, a former seat for the COG based government, Carmine begins to kneel next to Lieutenant Kim. Complaining about his Lancer rifle jamming, while sticking his head just above the stone behind him, he is shot in the head from a Locust sniper bullet.
Fortunately for Anthony Carmine, Gears of War creator Epic Games decided to immortalise him further, with appearances in the multiplayer elements of both the original and its sequel Gears of War 2. Carmine would then be turned into an action figurine, for avid fans of his rookie status, or for slightly comedic purposes. Either way, Anthony Carmine started this unnerving trend of Carmine family members in the GoW series, lets hope his remaining brothers don't share the same fate. Because the next man in his family line didn't have a great time in Delta Squad either…
Benjamin Carmine; Gears of War 2
The Gears of War 2 Carmine, Benjamin outlasts his predecessor and brother, albeit to eventually succumb to the same fate. Surviving much of the first half of the game, Ben Carmine does a good job of accustoming himself into Delta Squad, as opposed to his ill-fated brother.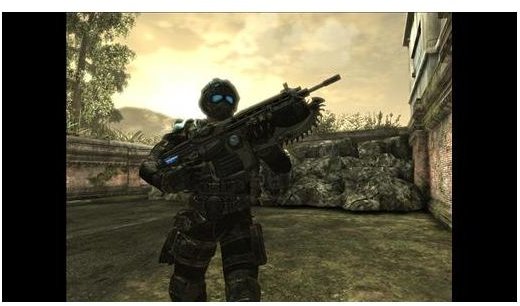 After seeing Tai Kaliso commit suicide, Delta-One hitched a ride on King Raven, a COG helicopter. Unfortunately for them, especially unfortunate for Carmine, they were hit by flying rubble thrown at them by a Riftworm. Ben Carmine fell from the chopper and into the mouth of the creature; shortly followed by his squad-mates.
Hunting for Carmine, Gears of War 2 main protagonist Marcus Fenix found his horrifically maimed body being eaten by parasites, inside the Riftworm. With acid burning through his chest, Ben Carmine tries to spout some last words before dying, only to perish mid-sentence. Although he lasted longer, Ben died just as his brother Anthony, by being too green or eager and being a dupe for Epic's narrative inclinations.
Other Gears of War Carmine Family Members, Clay?
The unknown quantity of the Carmine family, mentioned briefly in the dying letter of Benjamin. He is known to be the oldest brother, or at least older than Ben, and it is not currently known whether he will be featured in Gears of War 3 or not. However, all evidence would point to him being the next Carmine for Epic's own satire, given the alphabetical lineage of his name.
Also, it has been stated that there are four brothers in the Carmine Gears of War family, which has led to speculation of the others name beginning with the letter D. This is unconfirmed but seems likely given the same reasoning behind Clay Carmine. I guess we'll have to wait and see what Gears of War 3 brings; along with any later additions to the franchise. Time to start counting down the days!