Minutiae & Verisimilitude In Game Design: Or What Are The Most Realistic Crowds In Sports Video Games?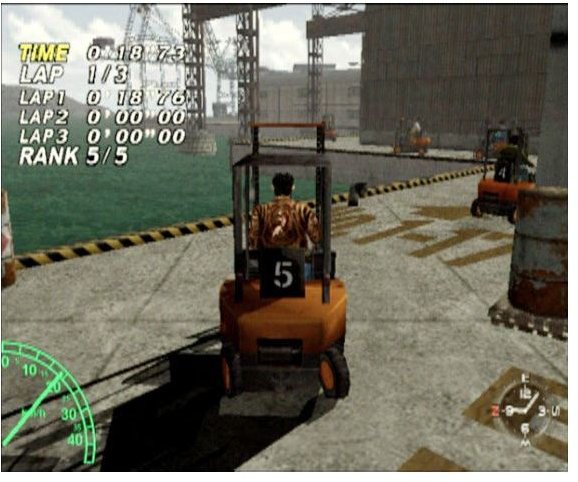 Minutiae & Verisimilitude In Game Design
The importance of minutiae and the attention to detail inherent to level design is often overlooked by developers and game players alike. While technical efficiency may forgo the need for the most realistic crowds in sports video games – with games trying to improve or streamline performance wherever they can – the concept of having this additional layer of realism is still prevalent in many game designers minds. This article answers the question what are the most realistic crowds in sports video games as well as detailing the perception and creation of verisimilitude to create a rich gameworld with a deep sense of place & scope.
Minutiae And The Most Realistic Crowds In Sports Games
While the most realistic crowds in sports games can tacitly confirm whether a developer appreciates an eye for every detail within their game, it is in other genres where we see the expansive nature of minutiae and the importance of believable game universes. An all-too-obvious example and one that doesn't require much confabulation or discussion are the Japan and Hong Kong inspired landscapes of the Shenmue series. When almost every door can be accessed, every person spoken to and nearly every visible desk drawer opened, we see the small details and minutiae that Shenmue creator and perhaps video game auteur Yu Suzuki gave the player access to.
It isn't just Shenmue where we find this level of detail or excessive verisimilitude and lifelike quality. Established SEGA series Yakuza plays like a Shenmue-inspired iteration – or perhaps regression depending on who you ask – set against the backdrop of downtown Tokyo and the gang violence of urban Japan. Although it lacks the ability to speak to every character or stop by the ludicrous number of Chinese shops & cafes of Wan Chai, Yakuza 3 in particular does things that supersede this level of minutiae, such as creating a dynamic crowd system to mimic the cluttered walkways of Tokyo or Okinawa.
Attention To Detail & Sense of Place In Contempary Gaming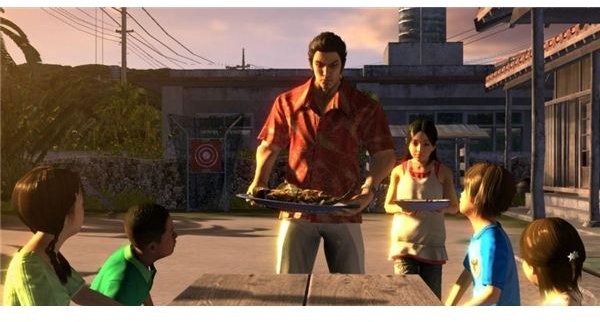 The Yakuza series also adds to Shenmue's real life branding and takes it to a new level of hyper-realism. Instead of buying one or two products that Japanese fans would recognise, Kazuma Kiryu can spend hours traipsing through Kamuro-cho looking for hundreds of beverages, food stuffs and products seen in Japan today. Another boon of both series is their thematic setting and basis in reality. Both Kamuro-cho & Yokosuka are modelled on counterparts that exist with a level of detail that is both scary and awe inspiring when investigated – with the help of google maps street view.
Noted and perhaps legendary film director Akira Kurosawa encapsulated this attention to detail more than any game developer or creator. In his 1965 film Red Beard (Akahige), Kurosawa insisted on replicating a doctor's office from 19th Edo period Japan. To do this, not only did he require aged wood used at the time and region the film was set, but they filled the drawers, cupboards and desks with medical paraphernalia and instruments. In the three hour long film none of the drawers were ever opened. It is this level of detail and tribute to minutiae that games like Shenmue, Yakuza or The Elder Scrolls can follow.
What Are The Most Realistic Crowds In Sports Video Games?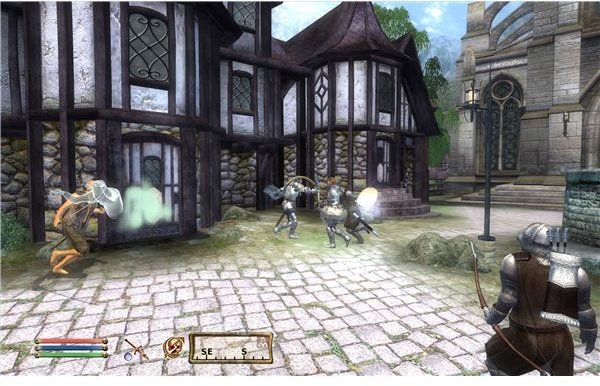 Although you never witness the instruments within the drawers – thus questioning their existence – games allow the player control over whether they attempt to peer inside or not. This choice, and the implicit requirement for developers to play along with it, is what sets games that feature a rich gameworld and verisimilitude apart. In TES IV: Oblivion, being able to walk into a payed house during a starry evening and sift through your bedside cabinet, place a precious or rare ring into it, exit the cabinet's own menu and sleep until morning, is a fulfilling experience that is extremely difficult to replicate in other mediums.
Oh, as for the most realistic crowd in sports video games history…easily Fight Night Champion, although Supremacy MMA is a dark horse for later in the year.