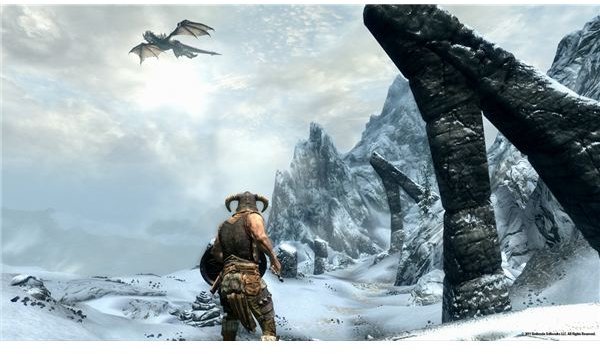 2011: Year of the Gamer
There is no debate about it: 2010 was a roller coaster for the video game world. The same year that graced the world with the epic action of God of War 3 and legendary story of Mass Effect 2 also unleashed glitch centric Fallout: New Vegas and oversimplified Fable III. Preceded by such famous and infamous games, how will 2011 stack up?
Early word of hyped and anticipated games suggest that 2011 is raising the bar. The recent releases of Dragon Age 2 and the newest Pokemon generation were just a start, and they're just a warm up. This year will be quite a contender with these five hottest upcoming games ranging from much awaited sequels, a revamp and a remake.
The Elder Scrolls V: Skyrim
The Elder Scrolls series shattered console RPGs expectations when it hit the Xbox with Morrowind, and further built its console fan base when its more linear sequel, Oblivion, landed on the 360 and PS3. These two games were just setting the scene for the main event of Skyrim, it's time to take to the Nord lands and face down the end of the world foretold by the Elder Scrolls themselves. The threat: death by dragons. The last defense? One of the legendary Dragon Born, thought to be extinct with the demise the Septim bloodline, whom you'll be assuming the role of.
New features and improvements debuting with Skyrim include a new powerful magic based on learning the language of the dragons, a new combat system that revolves around the dual wielding concept of equipping a shield, spell or weapon to each hand, an improved radiant world AI system and much more. The end of an age starts on 11/11/11.
Batman: Arkham City
In 2009 Batman: Arkham Asylum broke precedent for a most gamers, offering a Batman game of substance and enjoyment. This game had the same effect on the Batman video games as Christopher Nolan had on the Batman movies: it revolutionized the genre and broke the mold. This year, the dark knight is returning to a new improved Arkham - now expanded into a lawless city containing the worst of Gotham.
Old favorites such as Zsasz, The Riddler, Joker and Harley Quinn return and we can expect to meet new villains like Hugo Strange, Two-Face and Mr. Freeze. This time we'll even enjoy the presence of some of the wild card characters of the Batman universe, such as Catwoman and Talia al Ghul. With an improved combat system, an in-game political power struggle, new toys and more villains to use them on: Arkham City looks to be everything that was great about Asylum and more. The gates to Arkham reopen in mid to late October.
Tomb Raider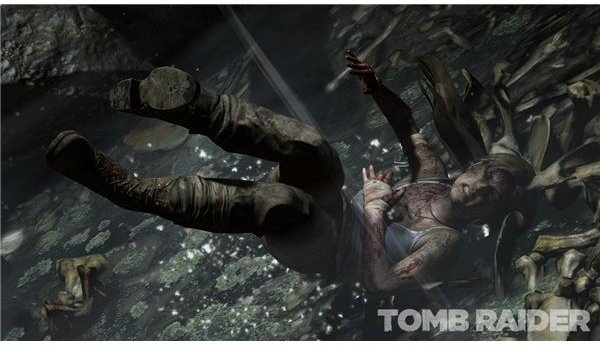 When Lara Croft first ventured on screen over a decade ago, she was a phenomenon. Since then she has fallen from grace in the eyes of many of her fans as her feats became more impossible and her games more unplayable. This year's incarnation of the game takes Lara Croft back to her roots in a revamp designed to build a new, mortal Tomb Raider. No longer the effortless diva, you can expect to see Croft fail, and bleed. To build her, they will have to break her.
Changes to the franchise with this installment include a completely new origin story for Lara Croft, a much larger emphasis on combat, a new mechanic "free aim" combat system. Lara Croft is expected to kick off the third era with a fresh start in late 2011.
The Legend of Zelda: Skyward Sword

Link returns in his classic green tunic in late 2011, bringing with him a host of improvements in this prequel to Ocarina of Time. The theme of this game follows the popular "light/dark" world pattern often included in the Zelda franchise. The "light" world this time around is this home to this game's Link, a group of sky borne islands called Skyloft. The world below compromises the "dark" world, a previously undiscovered land ruled by sinister forces. Link will need all of his usual weapons, a few new ones and the new and improved Wii aiming system to save the day.
Other things to look forward to with this incarnate include easier to read maps to reduce navigation difficulty, potion consumption that no longer interrupts gameplay, a HUD that can be toggled on or off and a stamina meter. An exact release date is unknown but it is Skyward Sword is expected to land in Q3 or Q4 of this year.
The Legend of Zelda: Ocarina of Time 3DS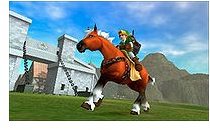 Cosidered by many to be the best Zelda game since debuting on the N64 over a decade ago, Link is returning to Hyrule in 3-D this year. The remake includes the Master Quest as well as a host of improvements upon the original. Taking advantage of the technology offered by the 3DS: the new Ocarina of Time features redesigned controls and panels, the usage of the touchscreen in quickly equipping items and the system's gyroscope being incorporated in percision aiming. Little else is known yet about this highly anticipated game except that it has been confirmed for release in June.
There you have it: the five hottest and most anticipated upcoming games of 2011. While these games may be lacking the zombie mode of CoD, they do present five great examples of why 2011 is a good year to be a gamer.