How To Get The Cheapest Possible Prices on Used Games at Gamestop, Game Crazy, Game Rush, and Other Retailers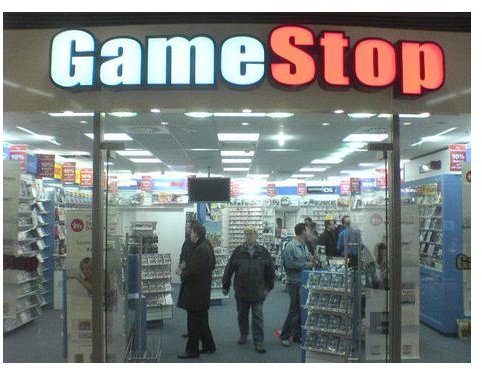 It's no secret that gaming can be a very expensive hobby. Between new system purchases, endless add ons and peripherals, and keeping up with the hottest game releases, a gamer can quickly find his available funds insufficient to meet the demands of his digital addiction.
Many gamers turn to used game shops like Gamestop and Game Crazy as a way to alleviate the pressure on their assets. Picking up used games can save you money while ensuring you still get the complete game experience. Even used games can be expensive, though. With retailers rarely offering more than a five dollar discount off of the price of a new title, paying full price for used games doesn't make much sense either.
Fortunately, there are tricks and tactics that can help you lower the cost of used games even further. As a former long-time employee of the country's largest video game retailer, I've picked up a few tricks along the way. And now, as an author of helpful video gaming articles, I hope to pass these tricks on to the masses so that all can reap the benefits of their hobby without bankrupting themselves. Check out some of my favorite cost-cutting tactics when buying used games.
Use Trade-In Credit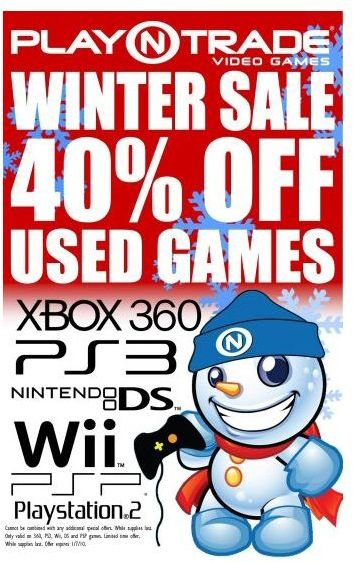 This may be something of a no-brainer, but there's no better way to stretch your gaming dollar than by trading in your games once you've finished them. Some "collector" purists may disapprove of this approach, but for those on a limited budget who want to be able to play as many games as possible, it's the only way to go. Check out our Insider's Guide to Maximum Trade-In Values for some great tips.
Combine trade credit with the game-buying tricks in this guide and ensure that you get maximum bang for your gaming buck.
Edge/MVP/Discount Cards
Most of the major used game retailers offer some type of discount/trade-in bonus card. A 10% discount may not seem like much, but when you consider that it can save you five dollars on a fairly recent used game, the initial cost is more than worth it, especially when you usually get a subscription to a fairly decent magazine along with it.
Most gamers easily buy/trade in more than $150 in games per year, so the card easily pays for itself. At Gamestop, it also gives you an additional discount on game guides.
Email Newsletter/Coupons
At Gamestop, if you sign up for their slightly-annoying newsletter, you will occasionally receive very valuable printable coupons in your email box. These coupons range from a "Buy Two, Get One Free" to a simple 40% off of a single game, and can really add up. Especially when you consider that they typically stack with your Edge Card.
Check out page two for more great used game buying tips, including how to use the "Buy 2, Get 1 Free" promotion to get two games at a 30% discount.
In-Store Promotions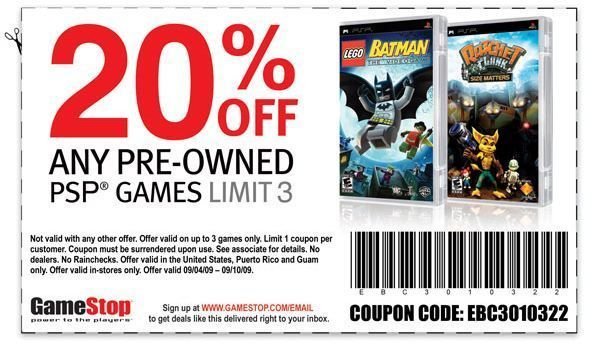 The best way to get fantastic deals on used games is to take advantage of retailers' frequent promotions. One of my favorites is the Gamestop "Buy 2, Get 1 Free" promotion, which they run all the time. It's a great sale in and of itself, allowing you to pick up three fairly recent releases for less than a hundred bucks, typically.
But what if you can't find three games you're interested in? The "Buy 2, Get 1 Free" promotion can also be manipulated to get you a great price on a pair of games. Find two games you actually want, and pick up a third that has a decent trade-in value. Usually the newest game you can find will have the best value, but don't be afraid to ask the clerk to check a couple for you if you're not sure. They may not love doing it, but it's part of their job.

Once you've found the two you want and a third that will get you decent trade in value, take all three to the counter. Tell the clerk that you want to buy all three and trade in your unwanted third game all on the same transaction. It may take a bit of explaining, depending on the intelligence of the person helping you, but it is possible to buy and trade in the same game on one transaction.
This way, you're picking up two games at regular price (minus the Edge Card discount) and receiving a bonus discount for the trade-in value of the game you're getting for free. So, if you pick up three recent releases that are costing you $50 apiece, you pay $100 ($50 times 3, minus the free title), and then receive a discount in trade credit for the third title (let's say approximately $30 for the sake of this example). End result, two fairly new used games for a total of $70 bucks, or $35 apiece. An instant savings of 30%.
If they for some reason won't let you do the purchase and trade in on the same transaction, then just get back in line and trade in your third game. Have them put the trade credit back on your Edge Card and you're good to go for next time.
Shop Around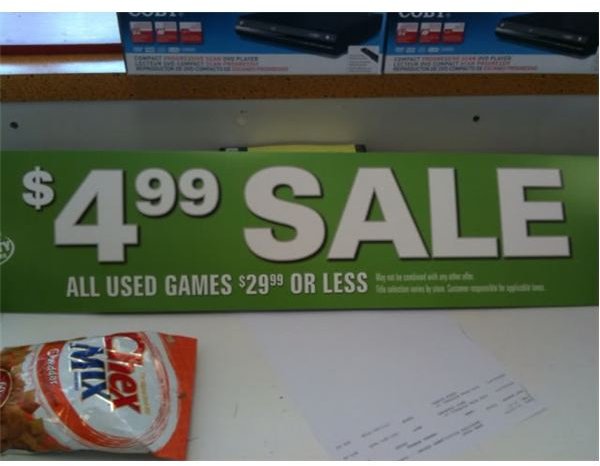 This is something I alluded to in the Trade-In Guide, but it's a good tip and bears repeating: Don't forget that you can find used games at places other than games retailers. Video stores like Hollywood Video and Blockbuster regularly order large quantities of rental games to meet initial demand, only to later sell them for reduced prices once they stop renting. These games can be a little beat up, but most of these places offer some type of guarantee (just keep your receipt).
Keep an eye out for promotions at these retailers, too. Hollywood has recently been running a "All Used Games $29.99 and Under for $4.99" promotion, and I've picked up quite a few awesome games (Street Fighter IV, Ghostbusters, and HAWX, to name a few) for just five bucks apiece. If you don't like 'em you can always turn around and trade them in, usually for a profit.
Gamefly is another good option. They often sell off their former rental games for prices well below retail, and all their product is guaranteed to work and comes with the original box and manual. I've had great luck buying from them.
Buying used is a great way to get the same game you'd buy brand new for a much lower price. If you take advantage of promotions and know how to work the system, as well as keep your eyes open for great deals, you can end up with quite a few extra titles for the same money. With most places offering satisfaction guarantees on their used product, the only real difference is the plastic wrap.