Best Free Space Exploration Games and Free Online Space Games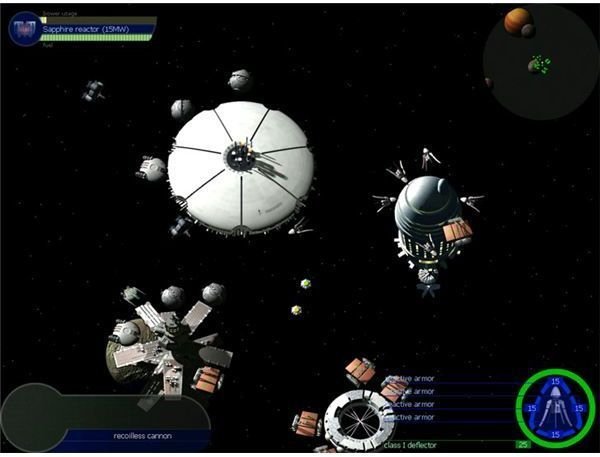 To Boldly Go…
There is a current wealth of free space games currently being touted across the internet. Not only have recent indie titles delved into the idea of 3D space exploration or space simulation, but a number of sites have sprung up providing some great ways to play and enjoy the best free space games on PC.
In this series of articles, we will be looking at some of those sites and analysing what they offer in comparison to other free online space games. Also, we will try to detail some of the bigger independent releases and even stretch to some Xbox LIVE Indie titles also, just to give some brevity to the laundry list of free space games on any platform.
We've now looked at both sites offering many space related games and the browser based MMORPG space games that populate the information superhighway. Now, its time to give appreciation to some independently released games that deal with space exploration, whether they are on the PC or even stretching to the veritable Xbox LIVE Indie service.
Transcendence
This free space exploration game had ten years of development time, with a 7 year gap between the latest 2010 release and the previous version, a fully randomised and insanely huge galaxy to explore while garnering a cult following and some reverent appreciation from independent gaming sources. This is perhaps the premier and most recent addition to the free space exploration game genre.
Transcendence has an intuitive and ever changing narrative, dictate by your actions and where you travel in the vast randomised universe of the game. Moving your ship in a 2D plane, the game takes you across different systems, with the ultimate goal being to reach the core of the entire galaxy. All in all its a great independent title and is perfect for those reticent space exploration needs you may be having.
Space Pirates From Tomorrow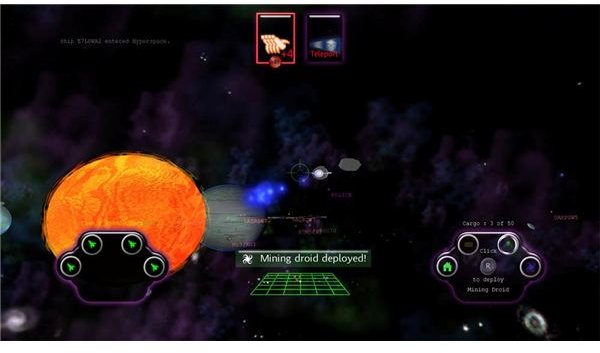 This game is like the Xbox LIVE Indie equivalent of Transcendence and games like it on PC. The key difference is in the use of a first person aesthetic, giving a truly unique feel to the 3D space exploration game genre. Much like Transcendence, SPFT contains a huge number of star systems to visit (supposedly over 6000), while allowing the player to trade, upgrade his ship and combat enemies encountered in the huge vacuous universe.
For 240 Microsoft points (roughly $3) it is a decent purchase for anyone trying to get into console based space exploration games. Coming with a wide berth for longevity and championing moderately plausible graphics. It stands out as the console gem in the sea of other space based games. Unfortunately, the focus on enemies and combat seems misguided, especially given the whole exploration rhetoric the game aspires to. It would be boring or laborious if the entirety of space was null and void, but to contain so many hostile threats seems pretty silly, either way it still provides a decent challenge therein.
Free Space Exploration Games
Now we've finally completed our storied look into the world of free online space games and free space exploration games, hopefully you the ready has found some interesting places and titles to digest and experience.
After checking out some web sites that maintain several browser based or even downloadable titles in one area, we quickly looked at some of the MMORPG type space games currently available to play, after that we rounded off with this article discussing the troupes of indie development for both PC and Xbox LIVE. Have fun playing any of the games investigated and put forth in this series of articles because there are plenty of options for the avid space games player.
This post is part of the series: Best Free Online Space Games
A three part series of articles showcasing the many websites and individual games involving space exploration, roleplaying and space combat.