Fallout New Vegas PC Cheats and Hints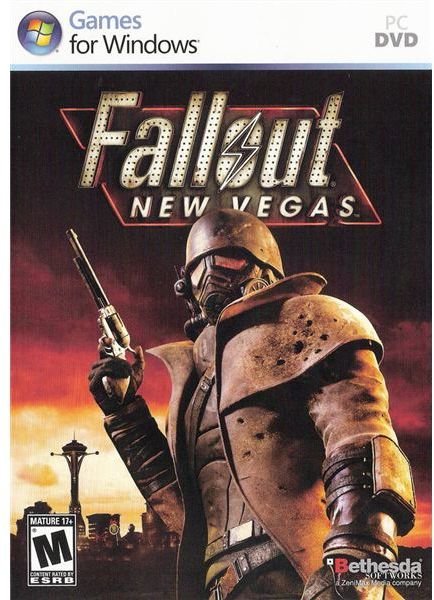 Fallout New Vegas: What's New?
Fallout, with its post-apocalyptic theme, is one of the best role playing video games. Whether it was oldie-goldie Fallout 2 with its isometric top-down perspective or the gory Fallout 3 with its FPS/RPG mechanics, the entire series has enthralled gamers for years. The newest game Fallout: New Vegas may not be a direct sequel to Fallout 3, but the role-playing game mechanics is similar to its predecessor. Incidentally, you won't find any of Fallout 3 characters here, but there are many elements of Fallout 2 that are present in New Vegas, including Marcus the super mutant.
Just like any other Fallout game, Fallout New Vegas has numerous cheats codes and achievements to unlock. Here are some of the best Fallout New Vegas PC cheats that may help you achieve imminent victory over your post-apocalyptic foes:
Fallout New Vegas PC Cheat Codes
To enable cheats, press the tilde key (~) on your keyboard to invoke the console menu. You can then enter the following cheat codes to enjoy gameplay: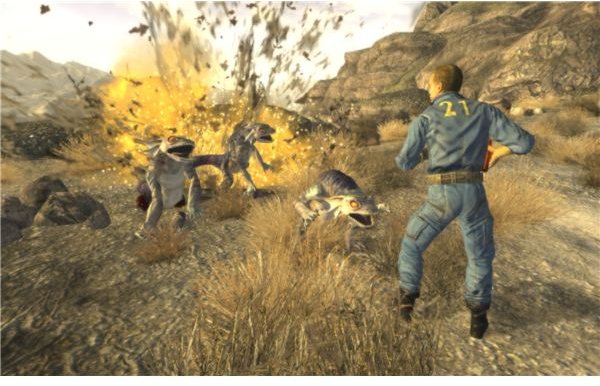 To enable Invincible mode, type tgm.
To bring back a dead NPC or an enemy to life, select the dead non-player character or enemy and type resurrect.
You can repair items of utmost use by entering player.srm cheat code on to the console menu.
You can unlock any chest, door, or terminal by typing in unlock on the console menu.
Want to restore your character's health? Just enter player.resethealth on your console menu.
You can Select your character and enter kill to kill him instantly. You can also type killall to kill everyone in the game scenario.
To finish off the current quest without trying hard, just enter GetQuestCompleted. Well, that is what cheats are for - shortcut to success.
You can teleport your character to the location of your quest by entering movetoqt on your cheat console menu.
If you want to level up your character to one level without trying the hard way, just type in advlevel on your console menu.
If you want a list of all console commands, just enter help. It enlists all commands at once.
Fallout New Vegas Cheats – Kill Targets without Attracting any Infamy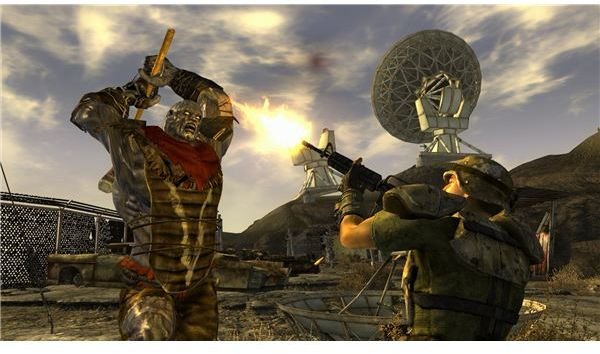 This is one of the most popular Fallout New Vegas PC cheats. Here's how you can unlock this cheat:
First you will have to equip your anti-matter rifle with incendiary ammo (you will also have to switch to incendiary ammo once you have equipped your rifle. When targeting an enemy use the Vaults-Tec Assisted Targeting System and after targeting, you will have to quickly quite VATS. In this way, you will easily target your enemies without acquiring any infamy points. Use this cheat on stronger targets, but make sure you patch the game before using it.
This post is part of the series: Fallout New Vegas Tips & Tricks
Fallout New Vegas cheats and other useful console commands in this article series.