Fallout 3 Tips for Character Building: Am Introduction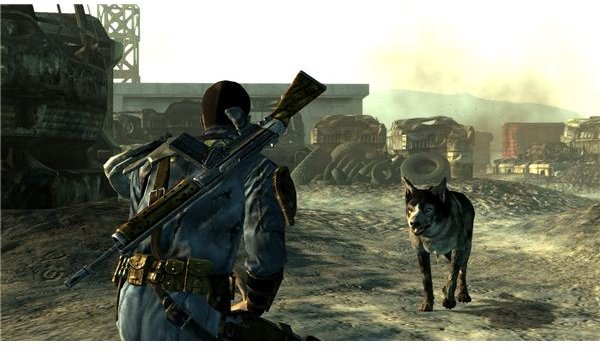 Creating a character in Fallout 3 is not a difficult process; as many other games involves creating the character according to the player's tastes. Remember that the best strategy to beat the game is to create a character that has a perfect balance between strengths and brains, otherwise your game play can turn into a small nightmare because the character will lack the attributes that will help you to win the levels.
One piece of information that you need to know is that if you make your characters with a level 9 or 10 of intelligence, it will affect in a positive way your skill points at the moment of leveling up. Some players don't realize that you can easily affect the way that your character performs just by something as simple as upping their intelligence from the beginning.
This Fallout 3 guide is made to develop on a basic level a character; and it will cover the basics of creating a balanced character but the player will need to develop the character's abilities in the game as well.
Fallout 3 Character Build: Step One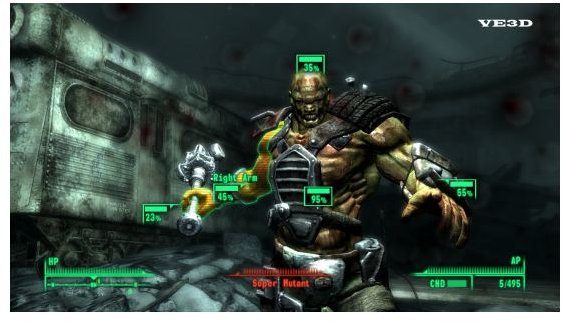 The best idea when you are creating your character is to add to your character a considerable amount of intelligence. This is because it will be the best resource that any player can have during the Fallout 3. At first anyone can think is a good idea to pass the levels by using brute strength and ammo, but one fact is that your character needs to learn different skills to defeat the enemies as well as the missions. (Now, its not like the Duke Nukem or Doom days where the players could conquer the levels by using force instead of brains, now you are obligated to make their characters evolve if they want to win.) The game itself won't let the players use ammunition after a while because the bullets will end really quickly. So, you need to know exactly what you are doing when you are creating a character in Fallout 3.
V.A.T.S. is incrediblly good, but it also has some disadvantages that you need to keep in mind – such as long ranged attacks. Make sure that you go through every part of the V.A.T.S. system as you are creating a toon and make sure that you have the different areas of your toon set right for your gaming style in Fallout 3.
Fallout 3 Character Build: Step Two
The deal with your character focuses on maxing the ability and intelligence as soon as possible. And, with luck you can achieve a really high status during the first couple of missions and that way you can have a lot of action points and skills to put in use later in the game. Just be careful, because there is one negative effect regarding V.A.T.S. and that is that charisma can go down with the slightest actions.
Perks in Character Creation in Fallout 3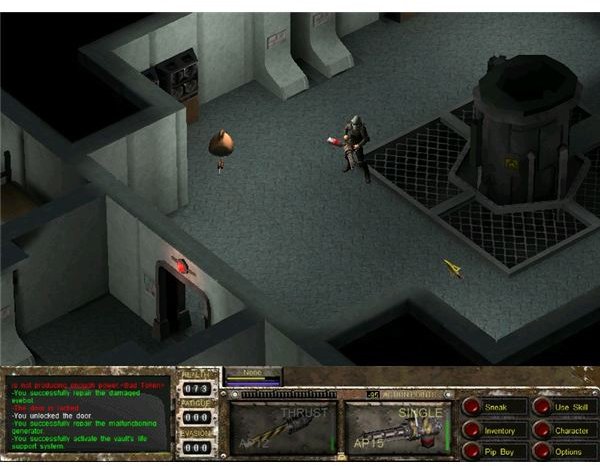 What is a perk? A perk is a skill or a bonus that the player gains depending on his experience. Your rank in Fallout 3 will determine how many times the perk can be taken. The Perk Rates is a derived statistic, and it's based on the character primary data. This can interfere on your experience and how the character will grow.
Use this basic Fallout 3 guide to help you determine which perks are the best for you: The lower the perk is the better it will be. Also a character's perk rate depend on certain aspects such as certain traits and the character's race. Some perks, like Divine Favor, can decrease the perk rate in general so the player has to take an extra care on which set of perks he's going to use because with the wrong combination it can decrease the delicate balance.
The perk rate is always 1 and you can pick new perks on every level upgrade in Fallout 3. Traits that are part of the character are not included on this new game of Fallout 3, and some of the previous traits seen in previous incarnations of Fallout were turned into perks. The perk system varies with every game and the way the perks affect the character also varies – i.e. Fallout 2 and Fallout: Brotherhood of Steel let the players take the perks at different levels and not one by one like it's seen in Fallout 3.
Fallout 3 Tips and Hints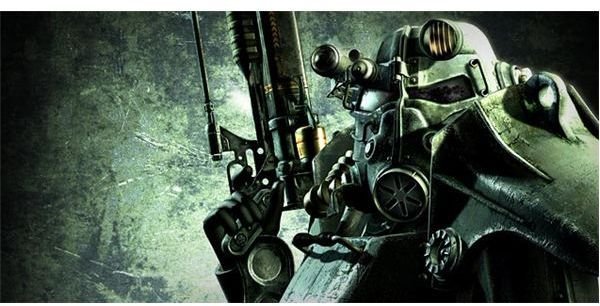 There are a few other Fallout 3 tips and recommendations to help you build an excellent character. All of the characters evolve depending on the use and development that the players give to their characters. There is no real way or correct method to make a character grow but there are a few things you should know like you can't obtain a perk at level 1.
Skills in Fallout 3 can be increased through skill books. Perks that gives +skills are not as valuable as perks that improve certain abilities. Also, you need to pay attention to the perks that raise skills per rank because a rank means will receive a 10 skill points to the selected skill for that perk. Before deciding at a last minute think how do you want to your character to evolve and you will find that you can easily create a better character just by putting in a bit of time into your decisions. Avoid getting more perks than you can really handle because there is a limit of perks per level. It is best to create a list of all perks desired at each level from 2 to 20 (or to 30 with the Broken Steel DLC). The player should note the requirements for the perk (such as "60% in Science") and make sure the requirements are met before reaching the level to get the Fallout 3 perk.
Fallout 3 Guides and More
In this guide there are only a few tips and hints about how to create a character in Fallout 3, but the best path a player can take is to follow his instincts about the character they want to build. Also there are a few Fallout 3 tips that you can follow because making a character in Fallout 3 can be easy but helping the character grow can be frustrating because there are certain rules that need to be followed if you want to have a successful character.
Here on Bright Hub, we have some other great Fallout 3 guides and walkthroughs that will help you find weapons, walkthrough specific areas, and more. And, the best part is that we cover both the console versions and the PC version! Here are some of these great Fallout 3 guides that you'll find here:
Fallout 3 Weapons Guide, Locations for Unique and Special In-Game Weapons (Console)
Fallout 3 Weapons Guide: The Best Unarmed Weapons (PC)
Fallout 3: Mothership Zeta Walkthrough – The Weapons Lab (PC)
Fallout 3 Walkthrough – Tranquility Lane (PC)
Fallout 3 Walkthrough: The Keller Family Transcripts (PC)
This post is part of the series: Fallout 3 Character Guides
Explore this set of guides on the various characters in Fallout 3 and how to maximize yours.