Call of Duty 5: World at War - Courtyard Map Guide and Graphic - CoD5 Game Map Guide - Courtyard Map and Graphic Guide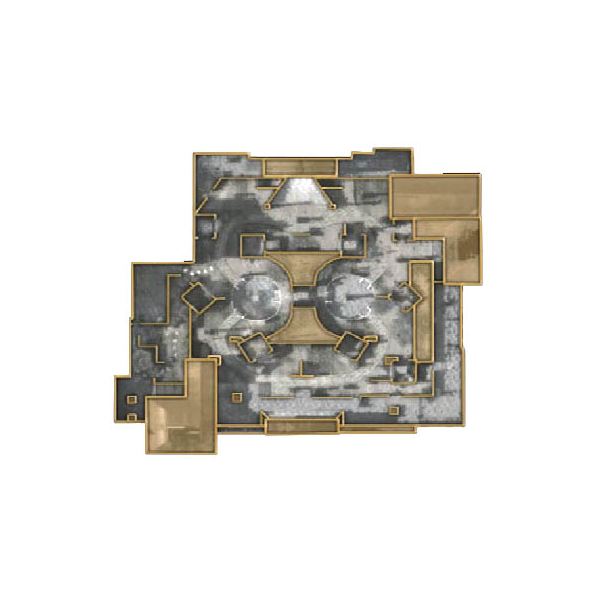 Courtyard Map Guide
Call of Duty: World at War is also known simply as Call of Duty 5 and currently has a total of thirteen multiplayer maps of varied sizes in which you can go head to head against opponents online. This guide will describe each map in detail, plus give you some pointers as to the best defensive locations and strike points. This is by no means a definitive guide, and I encourage you to find your own favorite spots within the map.
The Courtyard map is one of the smallest maps in the game, but it is laid out in a way that provides tons of great defensive positions. The premise of this map is that you are fighting inside a Japanese residential area, with most of the action taking place in an open courtyard complete with a couple of fountains in the center. This map contains no vehicles.
This map is, in a word, insane. Despite its size, there are tons of great places to hide and wait for enemy soldiers. The whole thing is laid out sort of like a square within a square, plus there are entrances and dead ends all over the place. It's not uncommon to find yourself on the other side of a wall from an enemy soldier and still not be able to reach them. Because of its small size, there really are no good sniper positions because most every area is reachable by grenade.
Perhaps the mostly hotly contested area of this map is a small building located on the lower left side. Because of a wall that runs from this building to the upper part of the map, it is easy for enemy soldiers to move from the top of the map all the way down to the bottom left corner. From there, they can fight their way through the hut and into the bottom of the map, which is where the other side usually spawns. Never turn your back on the entrance to this hut, or you won't last very long. In a Capture the Flag match, the flags are located at the center of the top and bottom portions of the map, but you have to go all the way around the map to bring the flag back.
Another fun area that usually turns into a bottleneck is the upper right corner of the map, where there is a platform. A common spawn point is in the top right corner of this platform, and it can be a hard area to breech. My advice is to toss a flare or smoke grenade up there first, then jump up and just start shooting or throw a grenade. Also watch out for anyone hiding in the many blind corners around this area. Because everything is so open, this is a great map for an artillery strike or to call in the dogs.
CoD5 Courtyard Map
This post is part of the series: Call of Duty 5: World at War Online Multiplayer Map Guide
Call of Duty 5 features 13 maps available for online play, and this series of articles goes over each map in detail, plus provides a graphic screenshot for reference.