First and Second-Year Veteran Rewards in City of Heroes Unlock Costume Pieces, Unique Powers, Base Decorations, and Badges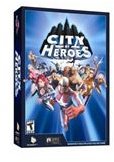 One of the most unique features of the popular superhero/villain MMO City of Heroes is the Veteran Rewards system. Players receive special costume pieces, abilities, badges, and various other perks for reaching certain milestones in their CoH careers. Every three months of paid time unlocks an additional set of rewards. Check out our rundown of the various reward levels and their corresponding perks.
First Year Veteran Rewards
The first reward comes to players who have had active accounts for three full months. All characters on the account will receive the "Trustworthy" badge and unlock the trench coat costume pieces along with a free costume change token.
After six months, players receive the "Faithful" badge, along with Greek lettering for their costumes and an additional costume change token.
Nine months of City of Heroes playtime will earn characters the "Dependable" badge. Characters will also gain another costume change token and the option to dress their male hero in a Scottish-style kilt or female hero in a belly shirt. Also at nine months, characters receive their first respec token, which can be used at any time to change a hero or villain's power choices.
At one year, players receive the "Loyal" badge. Along with the badge, each individual character is given a choice between two permanent powers, the "Ghost Slaying Axe" or "Sands of Mu," along with all four of the sprint powers ("Rush," "Dash," "Quick," and "Surge") that were originally only available to those who pre-ordered City of Heroes back in the day. One-year veterans also receive special weapon rack decorations for their bases.
Veteran Rewards for Year Two
Players receive the "Zealous" badge after fifteen months of playtime. It comes with two new costume pieces, Angelic and Demon Wings, and another costume change token for all characters.
Eighteen month veterans receive the "Staunch" badge, along with a full set of Samurai armor and yet another costume change token.
The "Steadfast" badge is awarded to those with 21 months of playtime. Players will also unlock the Shoulder cape costume item and receive both a costume change and respec token.
Two full years of playtime gets you the "Devoted" badge, a new prestige power "Emergency Base Teleporter," a set of the City of Heroes comic covers that can be used to decorate your base's interior, and a whole new set of veteran's titles that can be used by characters level 15 and higher.
That's our rundown on City of Heroes Veteran Rewards for the first two years. Check out part two for information on years three through five including awesome prestige powers like "Assemble the Team" and "Blackwand."
This post is part of the series: City of Heroes/City of Villains Veteran Rewards
Check out all the fantastic perks associated with each level of City of Heroes Veteran Rewards. We run down the badges, powers, base decorations, and other perks associated with each level of CoH Veteran Rewards.