City of Heroes Freedom: Full Details on Free, Premium, and VIP Account Benefits and Restrictions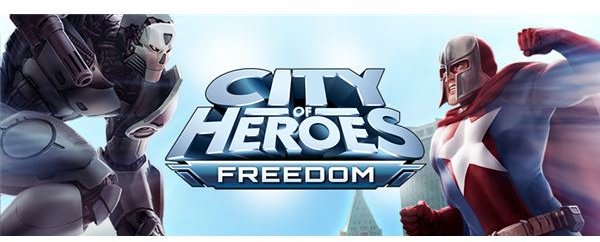 City of Heroes is the original and, some would argue, still the best superhero MMO out there. Many gamers have had the opportunity to explore the neighborhoods of Paragon City and the various locales in the Rogue Isles in the pay-to-play versions of City of Heroes and City of Villains.
Soon, anyone who wants to try on a cape will be able to do so, as CoH is going the way of so many of today's MMO games and becoming free to play with City of Heroes: Freedom.
No concrete date for the release has been given, but NCSoft has provided in-depth detail on the differences between paid and free accounts.
Free Players
There are three different levels of account in City of Heroes: Freedom. The first level is for those who have never previously purchased or played either CoH or CoV. These players will have access to all of the zones currently available in City of Heroes and City of Villains.
Free players will be able to choose from eight different archetypes and 105 different power sets.
As a free player, you'll have access to thousands of different costume pieces (offering over a billion possible combinations) and two character slots.
Free players will not have access to supergroups, in-game mail, or the whisper chat channel.
Auction house use will be restricted, and there will be no live, in-game support available for those who are not paying a monthly fee for the game.
Premium Players
A premium account is still free to play, but is available to those who have previously either had a subscription to the game or have purchased anything from the in-game store.
Premium Players get access to everything Free Players have, but there are some additional benefits to a premium account. First off, anything that has been previously purchased or unlocked on the account (additional powersets, character slots, etc…) will remain available to use.
Premium Players will also retain access to all Veteran Rewards previously earned on the account.
VIP Players
Those who elect to continue paying a monthly fee for City of Heroes will become VIP players. A VIP account has many special features, including:
Everything that Free and Premium Players have access to.

12 Character Slots per server, plus any additional character slots that were previously unlocked or purchased.

400 Paragon Points to use in the in-game store each month.

VIP Players will have access to exclusive VIP content, including new monthly Signature Story Arcs and the Going Rogue expansion.

One free character transfer per month.

Priority in any login queues.

Live, in-game customer support.

VIP Players will also have access to an exclusive, VIP-only game server.

Access to 14 different character archetypes.

The ability to join and form supergroups.

Access to all in-game chat channels, including the ability to create channels.

Full access to the in-game auction system.

Access to the Mission Architect and Inventions systems.
Paragon Rewards Program
In addition to the launch of City of Heroes: Freedom, NCSoft is also doing away with the former Veteran Rewards program and replacing it with Paragon Rewards.
With Paragon Rewards, players will gain the benefit of:
Credit for previously-earned Veteran Rewards that translates into Paragon Rewards Credit.

New permanent rewards for every character on an account.

Rewards that can be redeemed more than once, if a player chooses to do so.

Choice in what rewards are unlocked, unlike the static progression of the Veteran Rewards program.

Easy access to Paragon Rewards status.
The developers claim that the new Paragon Rewards program is superior to the old program in every way. Paragon Rewards are gained each and every month a player has an active City of Heroes account (the previous program only granted new rewards every three months).
Just because the Veteran Rewards program is being replaced does not mean that veteran players will lose the reward they've previously unlocked. All current Veteran Rewards will remain intact. Players who previously gained Veteran Rewards will also receive a head start in the new program, enabling them to earn top-tier rewards more quickly.
Free to play seems to be the wave of the future in the MMO space. Even undisputed juggernaut World of Warcraft has elected to include some free to play features with the World of Warcraft Starter Edition, announced earlier this year.
I'm sure I won't be the only former CoH player jumping back in as soon as the game goes free to play. I may not be as dedicated as I was before, but the opportunity to slip back into the tights of my existing characters is definitely enough to convince me to give the game another try.
References
All information and screenshots from CityofHeroes.com