City of Heroes: The Making of a Super Hero MMO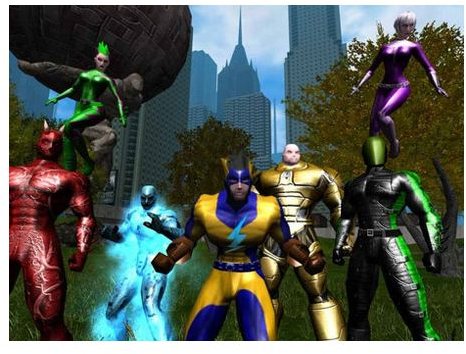 A Comic Book MMO Comes To Life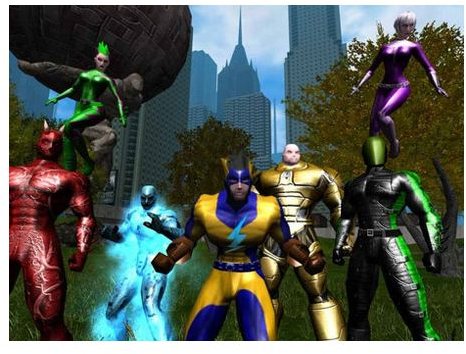 City of Heroes is the massive online game that allows gamers to become powerful defenders of Paragon City and its people from the terrible villains that threaten to turn it into a world of crime and lawlessness. But how did the creators come up with an idea for a video game that seemed like a concept begging to be done?
The cyber world of MMOs is already overly saturated with fantasy-themed games full of wizards, warlocks and magic spells, so why did it take so long for something so obvious to be introduced to gamers?
After all, the multi-million dollar super-hero film industry indicates that there is a more than ample hunger for all things of the comic book and graphic novel persuasion. So, the game-designing geniuses at Cryptic Studios seized the opportunity for fans of both comics and video games and combined the two to produce their first project, the epic City of Heroes (CoH) comic-book RPG.
Technically, CoH is not the first super hero MMO as there are plenty of games out there attempting to cash in what should be a lucrative market. Not that Batman and Spiderman haven't seen success, but they do not fulfill the needs of most RPG lovers as they must follow the respective story-line of the already famous super heroes.
City of Heroes gives gamers the chance to become their concept of a hero and an integral part of the game's evolution. The character creation process is comparably in-depth, allowing players to be anything from a spandex-clad, cape-wearing defender to an tentacle-sporting alien sent to protect earth.
According to an interview with Game Spy, CoH Powers Designer Al Rivera notes that, "A good RPG allows the player to construct his own story, adventure, and path. Licensed characters (Superman, X-Men, etc.) really don't allow that sort of creative liberty….many comic book video games have been lackluster." City of Heroes is definitely anything but lackluster, thanks to the standards of Cryptic Studios.
Cryptic Studios, "What is fun?"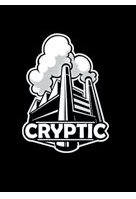 "What is fun?". That's the ever important question that proceeds all the decisions being made at Cryptic Studios. Cryptic Studios is based out of San Jose, California and is staffed with some brilliant and creative thinkers that are dedicated to bringing cutting-edge gameplay to the world.
The work environment at Cryptic Studios is fun and relaxed- all a part of their method of creating a place where people want to work and play and remain fervently invested in offering a fresh take on the whole MMO scene. They feel strongly that their employees should have balance in their lives and encourage personal and family time.
Like many modern-day corporations, they realize the work ethics they are fostering will result in higher quality end-products.
A New and Much Needed MMO Genre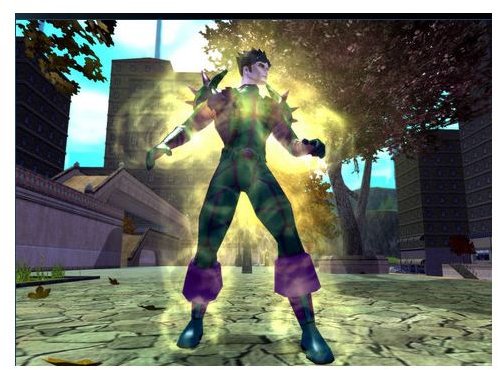 Part of the on-going mission at Cryptic Studios is to constantly seek new ways to break the mold of gaming in the MMO world. And break the mold they did when the highly-anticipated CoH first hit cyber space!
After the official press release on September 26, 2001 announcing the company's first and upcoming game, the buzz about this new breed of MMO spread like wild fire and gamers and the whole gaming industry alike eagerly waited with bated breath.
NC Soft joined forces with Cryptic and the dreams of many were realized. Proud though they must have been, the small team of technical and game design experts at Cryptic had to see it coming with the amazing and extremely thorough work they did, and continue to do, to create such a remarkable game.
Co-founder and game designer Jack Emmert gives a lot of credit for the game's creation to lead designer Richard Dakan, stating that it was Dakan who had envisioned the marriage of comic books and video games for some time before CoH's actual inception. Dakan saw how a massive RPG that turns everyday people into a crime-fighting heroes at the click of a button would have major story line potential and could break the monotony in a market overflowing with magical wands and spell books.
CoH creators are always thinking about gaming from the perspective of the gamer- a task not at all hard to accomplish by their team of hardcore gamers. One of the features of the game that is rarely seen in MMOs is in players ability to have or be a sidekick.
This element of CoH gameplay demolishes the frustration many gamers feel about not being able to level up at the rate of their friends, and vice versa. Having or being a sidekick bridges what might be a huge level discrepancy amongst fellow players and is just one of the many ways that the designers show that they relate to and understand gamers.
The Next Level of MMOs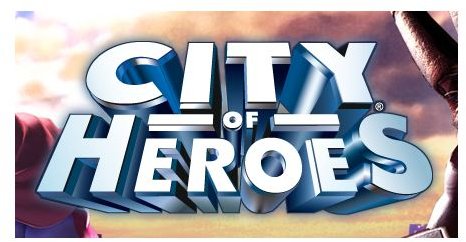 To date City of Heroes has garnered over twenty-two awards, and the team at Cryptic Studios seems like they are just getting warmed up. The future of gaming is exciting and the work being done at Cryptic is a welcome change that gamers everywhere can be grateful for.
Just over the horizon lies the destiny of MMOs- one that our imaginations can barely grasp coming into fruition, but one that Cryptic Studios will surely make their mark in. People will never stop needing the fun and escape that MMOs provide- Paragon City needs its heroes just as much as people need to feel like they are heroes. Of course, some people prefer to turn into villains…but that's whole 'another story.