Must Play MMO Adventure Games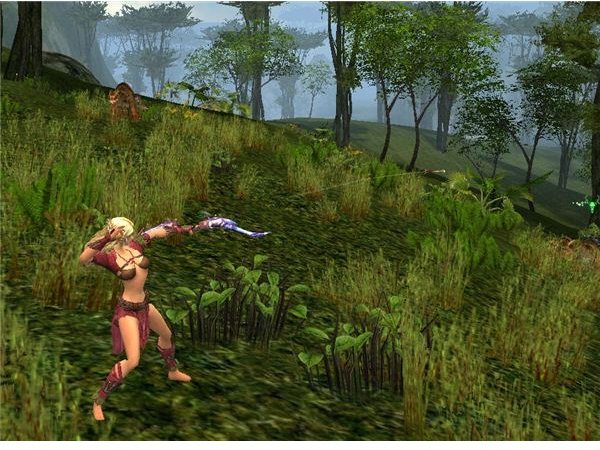 MMO Games
MMO games are massively multiplayer online games that are able to support a large amount of players at a time (hundreds or thousands). These games are played online and gamers are able to interact with one another to help with quests, missions, often making new friends along the way too. These games may be played on the PC and on consoles.
Guild Wars
Guild Wars is one of the unique MMO adventure games that is free to play each month (after the initial purchase of the game). The Guild Wars Trilogy includes the campaigns: Prophecies, Factions, and Nightfall. The only real "expansion pack" is Guild Wars: Eye of the North and this includes the coveted Hall of Monuments which will unlock armor, pets, minipets, weapons, and titles in Guild Wars 2. Guild Wars 2 release date is not yet known, so be sure to unlock everything you want through your Hall of Monuments before it is!
Professions available in Guild Wars include: Elementalist, Mesmer, Monk, Necromancer, Ranger, Warrior, Ritualist, Assassin, Dervish, and Paragon.
Guild Wars offers players the ability to play with heroes, henchmen, and other real players. The world is instanced so once your party leaves town, the area is only open to you. There are hundreds of quests, missions, charmable pets, elite armor sets, holiday festivals, and more for you to have fun with.
World of Warcraft
World of Warcraft is one of the main MMO adventure games available. It is played by millions of people all over the world. World of Warcraft is not a free game, as they do charge a subscription fee to play it each month.
Even though WoW has been around since 2004, it isn't too late to start playing it and experience what all the fuss is about. It is considered a favorite or one of the "best" for a reason after all. World of Warcraft is adding in new updates and expansions rather frequently, so the content and user experience is always worth playing (and paying) for.
Aion
Aion is another one of the MMO adventure games that costs a monthly subscription fee. Aion is however a little different because it allows characters to fly and gives this ability at the low level of only 10. Characters are able to fly in certain areas, and glide in all. Wings are varied and can be found throughout the game.
Professions available i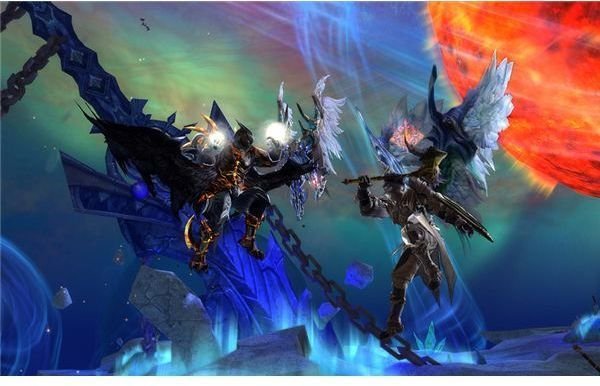 n Aion include: Warrior, Scout, Priest, and Mage. Character customization is quite high in this game, and that is something many people enjoy very much. The high amount of content and stunning graphics make this a definite must try of the MMO adventure games out there.
Runescape
Runescape is a free online MMO game. Runescape is one of the most popular free to play MMO games online. The world of Runescape takes place in a medieval style fantasy realm that is divided into kingdoms, regions, and cities. Players are able to set their own specific goals, fight monsters, complete quests, craft, trade with others, chat with friends, and even take part in mini-games and activities.
Lord of the Rings Online
Lord of the Rings Online is an online MMO that is based on J.R.R. Tolkien's The Lord of the Rings. This video game offers both free to play MMO games areas and subscription based areas and privileges.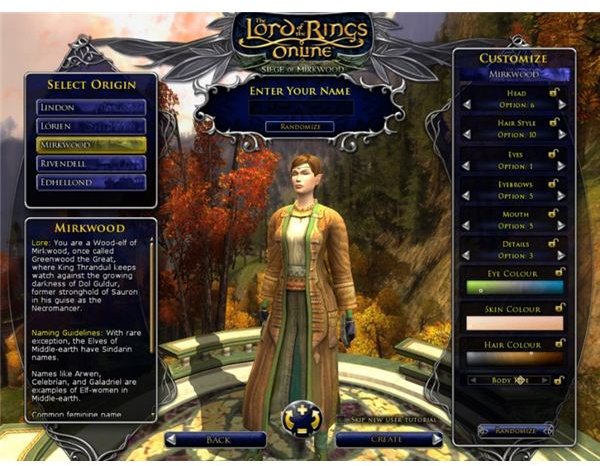 The Lord of the Rings Online: Shadows of Angmar was the first in the series and was released in 2007. The expansion packs available include: Mines of Moria which was released in 2008, and Siege of Mirkwood which was released in 2009.
Players may choose between four playable races in Lord of the Rings Online: Man, Elf, Dwarf, and Hobbit. There are also seven classes available: Burglar, Captain, Champion, Guardian, Hunter, Lore-master, and Minstrel. Mines of Moria also brought with it two more classes: Rune-keeper and Warden.
One of the best things about Lord of the Rings Online is that it is a MMO free to play, and if you like it enough, you can always select the subscription based gameplay too.
Perfect World International
Perfect World International is another one of the free to play MMO games that has no subscription fee. It is a rather large file to download, but it is well worth the time it takes to download. The Perfect World graphics, characters, quests, and overall gameplay rivals that of many paid subscription MMOs.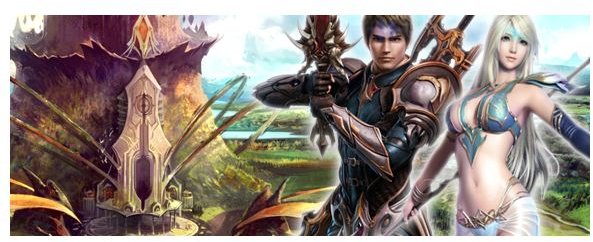 Perfect World does have content that is available for purchase that makes life more of a perfect world while playing. Custom costumes, mounts, and bonuses make the game much more fun for higher levels, and after playing for free for so long, paying a little for these bonuses is well worth it. The servers and such have to paid somehow, so if you want these bonuses, go for it!