The Best Free Sniper Games Online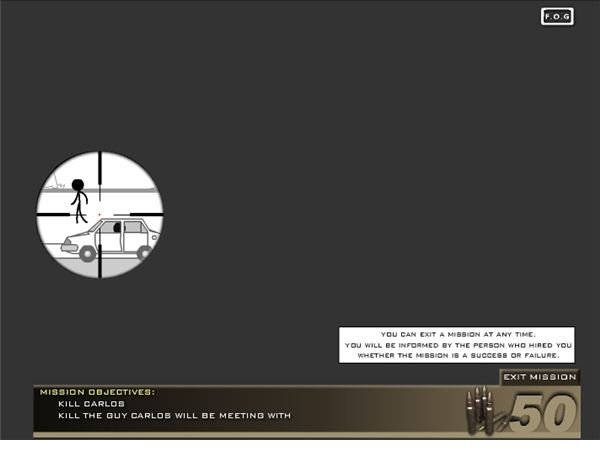 In most stealth and military simulation games, playing the role of a sniper is the most difficult, yet fun part of gameplay. In-game sniping requires careful observation and the strategic position of the sniper. Military simulation and stealth games such as Hitman, Brothers in Arms, Ghost Recon, Delta Force, and Splinter Cell provide the best sniping moments, which is an integral part of gameplay. There are also games based entirely on snipers and sniping abilities, including games like Sniper Elite and Sniper: Ghost Warrior and World War 2 Sniper. Whether there are a few moments of sniping fun or an entire sniping game, playing the role of a sniper is quite immersive and exciting.
There are plenty of free sniper games online. Some are based on World War 2 British snipers while others glorify the deeds of undercover assassins – contractual snipers hired by secret services. Most of the sniper games available online are absolutely unfit for kids as they do involve blood spills and gory visuals. So, the games mentioned here are strictly for grown-ups who love sniping virtual enemies. Some of the online games mentioned in this article are quite unique, involving stick figures and shadowy targets, but the sniping fun is intact. All sniping games have varied objectives and unique targets, and are not like usual online shooting games. Some do require stealth and clever thinking!
Urban Sniper
A mission-oriented sniping game, Urban Sniper involves sniping down stick figure targets. While to some this aspect of gameplay might be a turnoff as there aren't any good graphics except targets made from lines and dots, the game can really be challenging. All stick figure characters look the same, so players will have to pay attention to every detail mentioned by your in-game client. While the instructions are clear, the sniping job requires stealth and careful observation.
You will first have to look at your in-game computer for new jobs, accept the mission from your client, read the instructions carefully and perform your kills as per the client's instructions. Your targets will appear in various locations, in buildings and public places. Sniping targets in public places can be very difficult as innocent people may get hit. Moreover, if you miss your target, people will start running and you my fail to accomplish your mission. To have a clear sight always try to toggle between sniper view and regular view by pressing the space bar. The game's good, has varied missions and is quite unique from other online sniping games.
The Sniper 2 – Normandy Campaign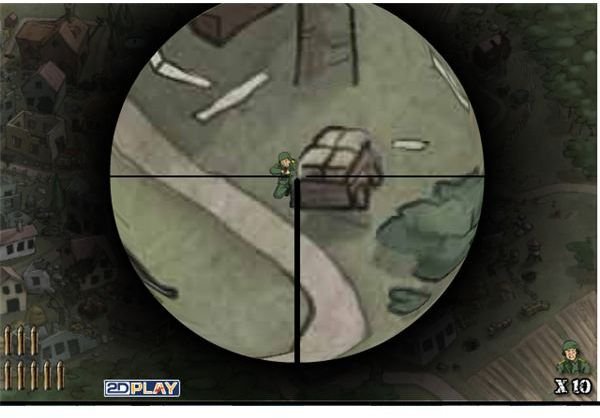 Based on the Normandy Campaign of the Second World War, The Sniper 2 puts you into the shoes of elite British Commandos armed with accurate snipers to eliminate German forces and retake Normandy. Although a fixed sniping shooter game, Sniper 2 has some tactical aspects. You will have a set number of soldiers to eliminate within a given time frame, but you will need to take out enemy snipers to avoid getting killed first. There are two views – map and sniping view, which can be toggled by pressing the space bar.
The game has some nice hand-drawn graphics and graphic novel style cinematics. If you succeed in a headshot, you will see a close-up view of it, just like a graphic novel! If you are looking for free online sniper gams with a World War 2 backdrop, then don't miss this game.
Sniper Year 2 – Stealth-Based Sniping Game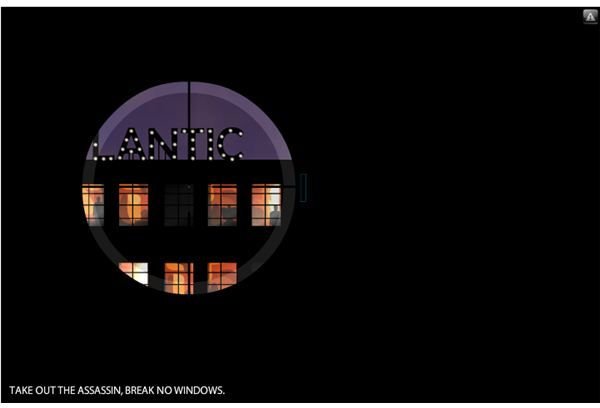 In this game, you play an undercover assassin who has to undertake various missions to assassinate key targets. The game a tactical edge over other free online sniping games because each mission requires certain objectives to be fulfilled before assassinating a target. For example, there is a mission where you will have to snipe a rival sniper in a building, but without hitting the glass panes. Another mission lets you snipe three targets with just one bullet, failing to do so will end the game.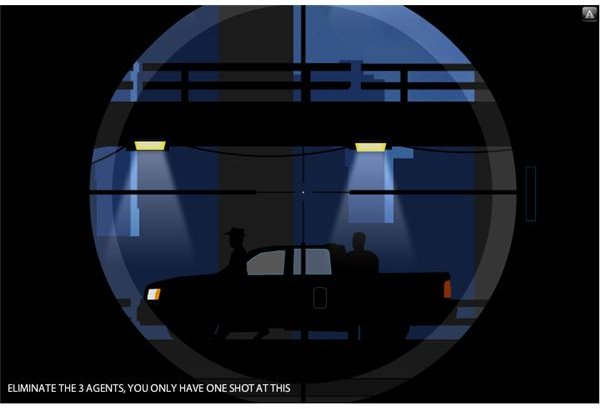 There will be hints given to you to make the task a bit easier, but every mission is quite challenging and requires some logic before attempting to snipe the target. The game has various objectives ranging from killing a ship captain and spies to eliminating rival snipers. Sniper Year 2 has some very nice visuals; the shadowed targets blend well the background color in the game. Those who love tactical sniping games will love Sniper Year 2 for its unique approach to online sniping games.
References