The Top 5 Free Online Stickman Games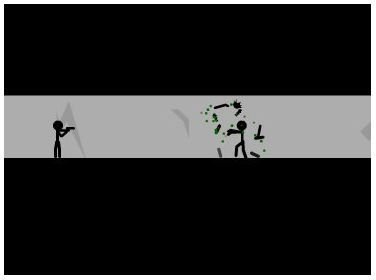 5. Stickman Sam 2
Serious Sam's got a facelift, and this time it's a gun wielding stick figure blasting zombies, flying bats and other black-and-white monsters. This 2D action platformer puts you into the shoes of a stick figure who is assigned to explore the dark world of zombies and eliminate anything moving. On his way, Stickman Sam will encounter the undead and several deadly traps. You will have to guide your character through the most dangerous levels and shoot down enemies and obstacles that come in his way. All you will have to do is press the WASD keys to move and jump and mouse to shoot down enemies.
Stickman Sam 2 has superb 2D visuals. When you shoot down zombies, green blood splatters on the black and white background. The animation is excellent, including the way your stick figure hero wields the gun and shoots down other stick figures. The level design is good but may confuse you and you may wonder which path is the best. If you miss a jump between two platforms, you will fall into a pit, but that doesn't kill you, instead you will have another dark alley to explore. This throws in more options and you explore each nook and corner of the dark world and while it may be confusing, it does add to the curiosity of what lies beyond the crevice between two platforms. All in all, Stickman Sam 2 is one of the best 2D run-and-gun free online stickman games on your browser.
4. Tactical Assassin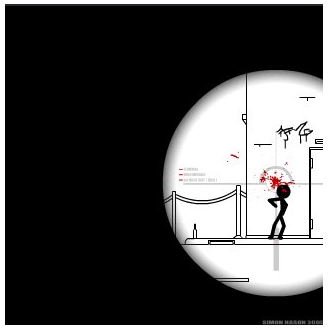 Tactical Assassin is an impressive online sniper game that involves shooting down target stick figures for cash. You play the role of a contract killer who works for an agency and is assigned mini contracts to snipe down targets of cash. You will be briefed on the target's history and you will have to follow the objectives carefully to avoid any failures. You will then be taken to the target location and you will have the sniper's scope to hunt down the target. Sometimes, the objectives can be a bit confusing, thereby ending up hitting the wrong target. In such cases, there's always a second chance and you may have to play that mission once again. But, most of the missions are short and very interesting, some even requiring you to eliminate a target before it escapes or kill somebody in a moving train. The controls are mouse-based, so you just have to aim and click the left mouse button to kill your target.
The visuals in Tactical Assassin, including the hand-drawn backgrounds are quite brilliant. The stick figure world comes alive with some superb animation. The game has different missions and each mission will provide a different sniper gun. For example, in mission 5 you will wield a suppressed sniper to shoot down more than one target. Every mission has a 5-letter code and you can note down the letters and use them in future to avoid playing the same level once again.
3. Johnny Rocketfingers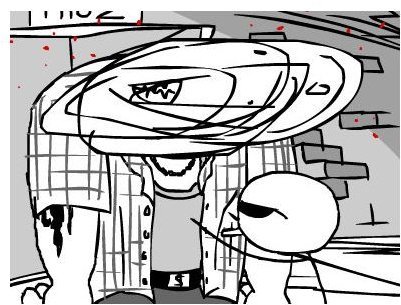 With the most amazing cut-scenes that will remind you of a Tarantino action movie, Johnny Rocketfingers is a point-and-click adventure game. It has a dark, adult theme and will certainly appeal to Kill Bill fans who want to get a taste of black humor and uncensored action. The game allows you to use some of the most unusual weapons to kill bad guys. For example, you will have to lure a cat and use it to claw down the bouncer and get free entry to a club. Inside the club you will encounter gun-wielding bad guys and you will have to lure one with a Barbie doll, and knock him down with a wooden plank to get his sub-machine gun. There are also multiple choice questions and choosing any one of them can get you to the main storyline or end up to something unthinkable.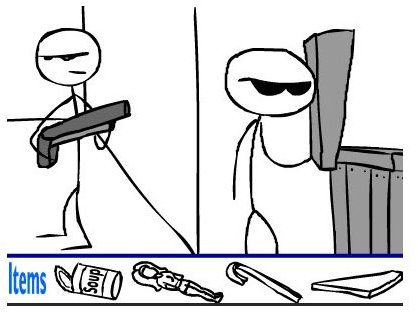 The graphics are straight out of a child's art book, but the occasional crimson splashes on your screen will make you believe this isn't for kids. The game's too short, if you choose the right choice. You can then choose other options and witness a cut-scene fest that's too violent to describe here. All in all, Johnny Rocketfingers is a must-play if you are looking for something really weird and unusual on the Internet.
2. Sift Heads: World
This organized crime online game transports you to the world of stick figure gangsters wielding the most sophisticated guns, shurikens, ninjato and other weapons to vanquish rival mafia bosses. The game has three gangsters – Vinnie, Kiro and the gorgeous Shorty. You can choose any one of them and go for a killing spree. While eliminating rival gang members, just press the spacebar to switch to a 3D first-person shooter mode. The game has around 14 different types of weapons to use and 2 cities to explore. There are 10 main missions and ten additional ones to keep you busy for hours.
The Sift Heads universe has combined FPS action, point-and-click adventure, car chases and quick time events pretty well. What makes this series unique is the use of stick figures and penciled backgrounds with shades of grey and crimson. The presentation is excellent, especially the dramatic cut-scenes that appear when you are surrounded by bad guys. The action reminds you of any Hollywood mafia movies, but instead of real-life actors you have stickmen flashing advanced weapons and going for a killing spree. Overall, Sift Heads: World is an immersive and an interesting title recommended for fans of Mafia-themed games.
1. Sierra 7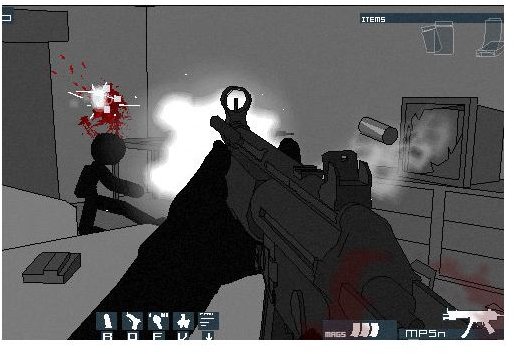 This military-themed FPS games is heavy on visuals and takes time to load, but the online first-person shooting experience it offers is truly brilliant. A game featuring stick figures and still as immersive as any PC FPS game needs to be congratulated, particularly because of the sincere efforts of the developers. Although this Flash game does not let you control your character, its close combat situations will keep you on the edge of your seat.
Sierra 7 puts you in the shoes of a 7th operative in the "Sierra" military unit, which is tasked to neutralize enemy forces using superior tactics and accuracy. You will engage in close quarters combat hunting for terrorists inside a hotel and snipe down infiltrators in a remote location. The game features several intense missions, including some missions borrowed from real-life incidents that made news decades ago. There are also solo challenges that train you to snipe down enemies or kill a bunch of bad guys before the timer goes off. Each successfully completed mission earns you a cool badge.
The sniper missions are top-notch and have all elements, including the direction of the wind, which will determine whether the bullet will hit the target if aimed accurately. The AI stickmen are quick on their feet and leave no stone unturned to turn you into pulp. The most disturbing aspect of the game is the gory visuals during shootouts. Yes, even with those stick figures around, you will see heads blown off and blood and brain matter getting splattered on the wall if you pull out a headshot. This game is not for kids, in fact most of the top-notch free online stickman games are developed only for adults. All in all, Sierra 7, with its intense CQCs and FPS action, is an excellent online first-person shooter game.
Resources