Playstation Network Games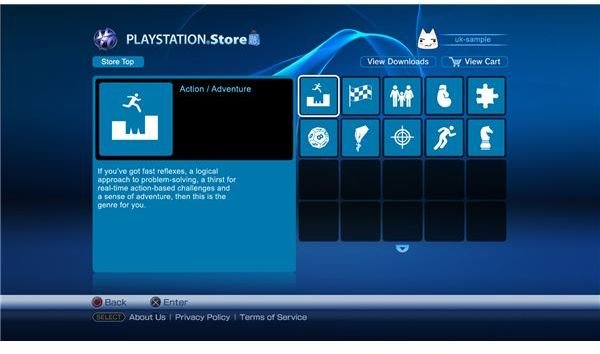 What Sort of Playstation Network Games Are There?
Available on the Playstation Store are a vast variety of games. There are four main categories of games for players to choose from.
Full Playstation 3 games are available to download from the Playstation Store. This is only now starting to become a more popular method of acquiring games, and even then it is mostly a medium used to distribute older games.
Full Playstation Portable games are also available for download. Due to Sony's release of the PSP Go, almost all PSP games are available for download from the store. They can only be played on a PSP.
Playstation minis are small games, usually presenting more of a novelty than a wholesome gaming experience. They are inexpensive and can be played on both the PS3 and PSP.
PSOne Classics are exactly what the name suggests - PS1 games available for download to the PS3. There is a growing list of critically acclaimed titles available.
Playstation 3 Games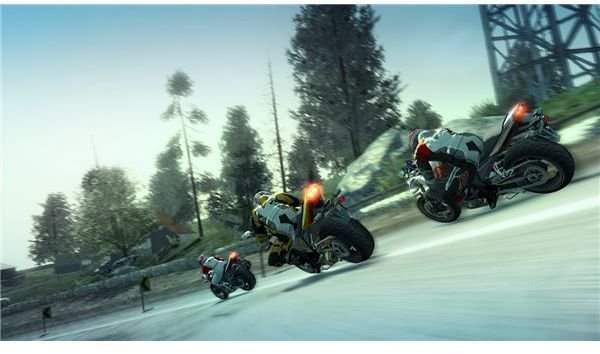 Not currently a popular method or distributing games, there are nevertheless some deals to be found on the PSN for PS3 games.
The must download PS3 game available in the Playstation Store is the Burnout Paradise Ultimate Bundle. A high quality game, it still remains one of the best games in its genre, and is still commonly played online. While the game can vary in price from $20-$30 instore, the player can pick up the game and its Party Pack DLC for $29.95 on the store. For a player who will most likely be playing PS3 with a few mates, the Party Pack DLC is a welcome addition to the game, and the bundle is highly recommended.
Other well received Playstation 3 games available for download on the Playstation Store include Gran Turismo 5: Prologue, Siren: Blood Curse and inFamous.
PSP Games
For players owning a PSP Go, this is their only method of acquiring titles, due to the Go lacking a UMD drive. For players with a regular PSP buying PSP games from the store simply is not cost effective. The titles on the store are generally sold at RRP, whereas most retailers will stock the product for slightly under this. Unless the subject of a special offer, regular PSP users should avoid the Playstation Store.
Playstation minis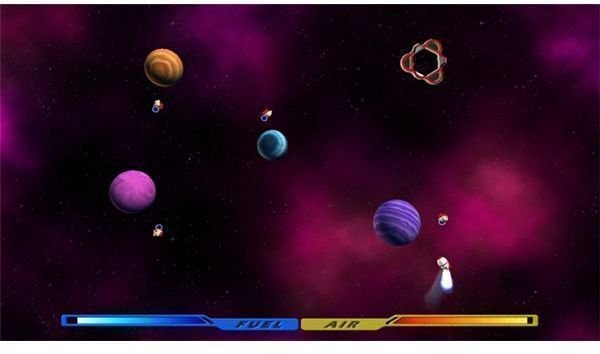 minis are small games, available only on the PSN for players to download. They are generally at a low price, and most are compatible with both the PSP and the PS3, although some are only compatible with the PSP.
The highest rated mini on the PSN as of today is Blast Off. Picking up an impressive average rating of 84 from Metacritic, the game features players travelling through space, rescuing spacemen with their spaceship. It is a surprisingly complex game in the later stages for such a small download, and is available for $2.99.
Age of Zombies is the most popular mini available for download. It is a top down shooter wherein the player must mow down hordes of hungry zombies. Presented in cartoon-style chibi graphics, players will enjoy searching around the map for a variety of weapons to boost the points they earn. It is available for $4.99.
Fieldrunners is also a highly enjoyable mini. A well made tower defence game offering a variety of towers and enemies and complete freedom in setting up the map a player wants. It sells for $6.99
PSOne Classics
PSOne Classics are some of the best PS1 games, available for download to the PS3. While the prices for some of the titles may seem steep, for the best games of the PS1, they are a small price to pay. There isn't much that needs explaining about what these games entail, but below is a list of the some of the recommended buys.
Final Fantasy VII, VIII, IX ($15.95 each) - high quality JRPGs that offer great gameplay and storyline.
Metal Gear Solid ($15.95) - one of the defining action adventure games of the 90s.
Oddworld series ($8.45) - a quirky and humorous side scrolling adventure game.
Crash Bandicoot series ($8.45 each) - the PS1's flagship franchise.