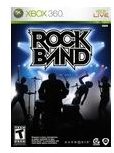 #5: Rock Band (5 out of 5)
If you haven't heard of Rock Band, well, you should be smacked. Out for the Xbox 360, PS3, PS2, and Wii, this super fun musical gaming franchise has done it's mission well - to pull all the shower singers and backseat drummers to the forefront of many people's living rooms. With many great accessories out for this game, including drums and microphones, this is one awesomely fun game that you can play over and over when you need to feel like a star.
Images From Rock Band





#4: LittleBigPlanet (5 out of 5)

LittleBigPlanet is one of the funnest, and most customizable platform games around these days and with good reason. There are so many different ways to play each level and even more ways to customize the game itself that it's hard for anyone to pass this one up. Even those gamers that prefer the more hard core games will find that they enjoy LittleBigPlanet. The graphics and sound rock just as hard as other FPS games out there and this single game is more visually stunning than most of the other games for any console out on the market.
Images From LittleBigPlanet





#3: Metal Gear Solid 4: Guns of the Patriots (5 out of 5)

This installment of Metal Gear Solid holds gamers solidly in a massive mix of super sweet graphics, great story lines, and even better game play. You'll also find that the sounds and sights of the game are simply a gamer's dream, especially for those with larger tv's and sound systems. Many gamers also comment on the awesomeness of the great shooting mechanics in this installment, tagging it as one of the very best first person shooters around. While this one is only for the PS3, it will hopefully be coming to other console systems soon.
Images From Metal Gear Solid 4





#2: Call of Duty 4: Modern Warfare (5 out of 5)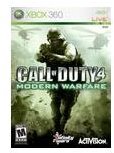 Call of Duty 4: Modern Warfare is for both the Xbox 360 and PS3 as well as PCs. While the other Call of Duty games in this series all kicked rear as well, this one takes the cake and my #2 spot as the multiplayer modes in this version cannot be beaten. While the single player side can get boring, you won't regret buying this one for the multiplayer aspect. Plus, you simply can't get enough of the graphics, which are beyond superb.
Images From Call of Duty 4





#1: GTA IV (5 out of 5)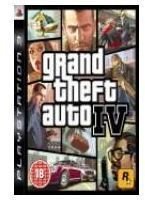 Yep, you knew that one of the GTA's had to make it in the top five, and it seems that by far, GTA IV is the favorite of gamers all over the world. Also known as Liberty City, this installment of GTA is by far the best in the series. You'll find it on PS3, PC, and PS2, and there are so many great things about this one that it's hard to start. Superb graphics, awesome story mode, and even some great online modes for up to 16 players make this one hard to beat.
Images From GTA IV