5 Super PS2 Racing Games That You Can Find On The Bargain Shelf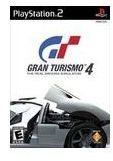 Racing Game #1: Gran Turismo 4 (5 out of 5)
This is probably one of the very best ps2 racing games out there, even though it's from 2005. You have a massive variety of different cars to pick from, which means more fun for you, and with all of the great choices of tracks to top it off, man, there is just so much that you can do with this game. When you get back to your garage, you will find that the menus there are so well organized that you will easily find anything you are looking for. So, this is one superb little PS2 racing game that anyone in your household will enjoy.
Images From Gran Turismo 4





Racing Game #2: Need For Speed: Most Wanted (5 out of 5)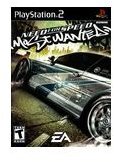 Yes, yes, you knew this one would make the cut too didn't you? Need for Speed Most Wanted is also one of the very best PS2 racing games out on the market, even though, like Gran Turismo 4, it was released in 2005. You will find a great amount of cars to choose from, some superb graphics, and the best sound effects that I have heard in a PS2 racing game. But, Need For Speed Most Wanted offers you something Gran Turismo 4 doesn't: the chance to outrun the cops, and you have one hot PS2 racing game.
Images From Need For Speed Most Wanted





Racing Game #3: Midnight Club 3: DUB Edition (5 out of 5)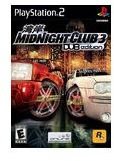 Yet another highly rated PS2 racing game for you to enjoy. This great old school racer also hails from 2005, but is by far worth the money for it still - and you should be able to find it on the bargain bin now. With the massively high energy racing, the awesome career mode, and some super sweet cars and motorcycles to choose from, this is one super PS2 racing game that you won't want to put down. I would recommend it to any racing game fan.
Images From Midnight Club 3: DUB Edition





Racing Game #4: Burnout 3: Takedown (5 out of 5)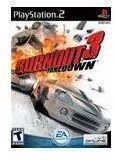 While it's easy to say that most PS2 racing games are the same, there are differences that make some worth playing. Burnout 3: Takedown is one of those games that seems to easily cross the time barriers, as this one was released in 2004. There are tons of great simulations in the game that make it even more worthwhile as well as tons of super sweet cars, cities and much more. You won't be let down with this one and you should easily be able to find it on a bargain shelf.
Images From Burnout 3: Takedown





Racing Game #5: Downhill Domination (5 out of 5)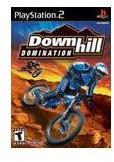 While this isn't a car PS2 racing game, it is still one heck of a superb racing game. This is a bike racing game, and you will find that the great tracks, insane downhill moves, and your choices of bikes makes up one great little PS2 racing game. Even if you don't like these types of games, you will find this one fun as everything just for the sheer speed of the downhill slide. Pick this one up when you can find it as it's well worth the bargain price.
Images From Downhill Domination