Top 20 PS2 Games of All Time: 11 Through 15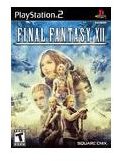 #11 Final Fantasy XII
Final Fantasy XII by Square Enix - Now, no matter if you like the Final Fantasy series or not, this one is a game that you simply have to try out. This step in the series by far surpasses any of the previous ones (yes, even the all girl one that is Final Fantasy X2). With it's awesome graphics, sweet story line, and even just the overall game play, this FF PS2 game is one that you'll have a hard time putting down.
#12 Devil May Cry 3: Dante's Awakening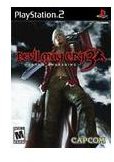 Devil May Cry 3: Dante's Awakening by SCEA - Ok Devil May Cry fans, here is your shout out on the top 20 PS2 countdown. DMC 3 is by far the best of the series so far, as the great story line and the awesome new depths to the game overall make it one that you can't put down. The replay is to be expected of a story based game, but, that doesn't mean you won't take hours on end trying to beat it the first time around. And, don't fret, the graphics here far surpass the graphics of the past DMC series, even though each one of them is nothing to bag on.
#13 Okami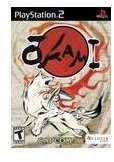 Okami by Capcom - This game started off seeming just like another platforming adventure game and suddenly turned into a majorly fun time for all. This little Capcom game literally came out of nothing, and developed into a game that will surely last for decades. The graphics are super sweet, the story line great fun, and the game play overall, well, superb is almost not enough to describe it. If you haven't played this game yet, you are truly missing out.
#14 Tekken 5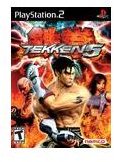 Tekken 5 by Namco Bandai - At one time or another in your gamer days, you have at least heard of this series. Tekken is one of the greatest fighter games of all time, and to have a top 20 game list without a Tekken on it is just insane. In my opinion, Tekken 5 is by far the best of the best and is right at home here on this list. While there is the main game to play, there are also many great bonus games as well as the first 3 Tekken games and other fun stuff to play and explore. Why wouldn't you pick this one up?
#15 Twisted Metal Black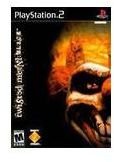 Twisted Metal Black by SCEA - While there have been a couple of games in this series that fell short of the mark, this one hits everything solidly on the head. This is the darkest of the Metal series, it does offer some super gruesome game play for those that enjoy some messy fun. But, this isn't it's only redeeming quality, it also happens to be a superb graphical masterpiece that anyone will enjoy. And, the best part is, you can play against friends and family members!
Overall
In the last part of our series, we'll go through the last five games on our countdown so that you can find more PS2 games that you simply cannot live without.