On Sexuality In Games: Is Bayonetta Sexy?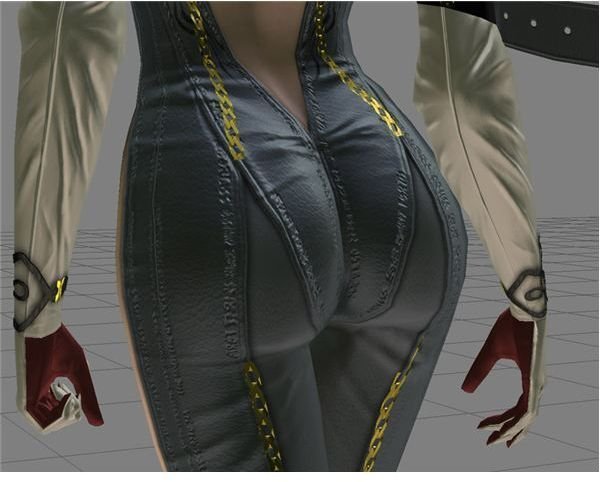 What Makes Bayonetta Sexy?
The recently released Bayonetta sat upon the crest of a rather unnerving wave and atop a desperate trend in gaming. With the current zeitgeist often portending over-sexualised and infuriatingly juvenile eroticism, it seems the character of Bayonetta and her supposed sex appeal succinctly demonstrated this design trope, focusing on eager adolescents while tapping into the nauseating geek culture.
In this article we will be looking into the use of sexuality and sexual identity in games, admittedly focusing on Bayonetta a bit too much, also we will try to question if this complete over-sexualisation and unrepentant titillation is both necessary and even a positive thing. So without further ado, lets answer probably the most pertinent question ever propositioned, is Bayonetta Hot and/or is Bayonetta Sexy?
Is Bayonetta Hot?
The simple answer is yes and no. Obviously there is a distinct lack of objective truth in regards to quantifying the aesthetic aspects of Bayonetta or other characters designed to fit into that idiom (Dead or Alive Paradise et cetera). However, the type of gratifying design
work produced by Hideki Kamiya and Platinum Games can at least be classified, insofar as describing the obvious intentions espoused by Bayonetta's boobs or her other "assets".
If you're a heterosexual male of any age beyond puberty, the likelihood that you find Bayonetta hot or attractive is high, this is a deliberate design choice. Tapping into an atavistic Amazonian complex mixed with the librarian chic of someone resembling Sarah Palin isn't a bad thing.
It is however hugely disingenuous to assume that the reason for this eroticism-centric design was down to anything more than geek lust and money grabbing from creator Kamiya. Whatever quilted response you may get about Bayonetta and her empowering nature, it is starkly evident (much like Lara Croft in the mid-90's) that a 7ft tall witch with glasses and a costume made entirely from hair is aiming for one thing, masturbatory engagement.
Lara Croft and Bayonetta
Is it perhaps better that Bayonetta is a thinly-veiled version of this and is mostly candid about its dominant themes of titillation? Or is this obvious transition of sexual moments to the forefront in the game worse than anything Lara Croft and her mildly camouflaged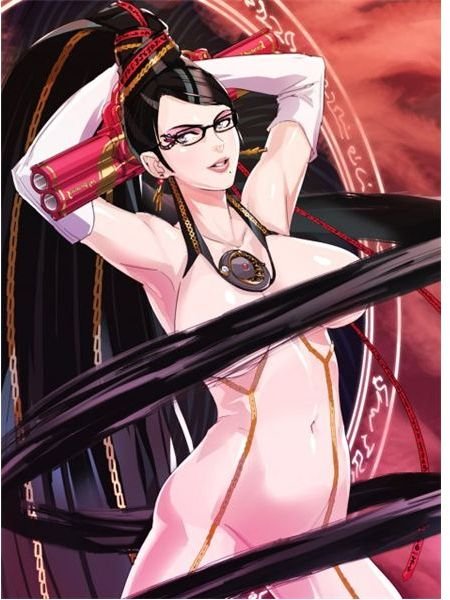 eroticism produced 15 years ago? That is a hard question to answer.
Lara Croft is recognised as a symbol of female empowerment of almost role-model proportions, even if her general makeup is to kill people in small items of clothing. Bayonetta on the other hand, is blatant and crass in her demeanour, which could come across as more honest than Croft.
As long as its accepted that Bayonetta is this highly charged erotic Amazonian archetype, then there isn't a problem, the game will most likely be enjoyed. A bigger problem perhaps lies in the conflicting ideas of developer Eidos and earlier Lara Croft games. Whereby killing people, sounding unintelligent and wearing minimal clothing was covered up by the idea of female empowerment, which is now the goto theory on what Lara Croft is today.
Dead or Alive Paradise and Bayonetta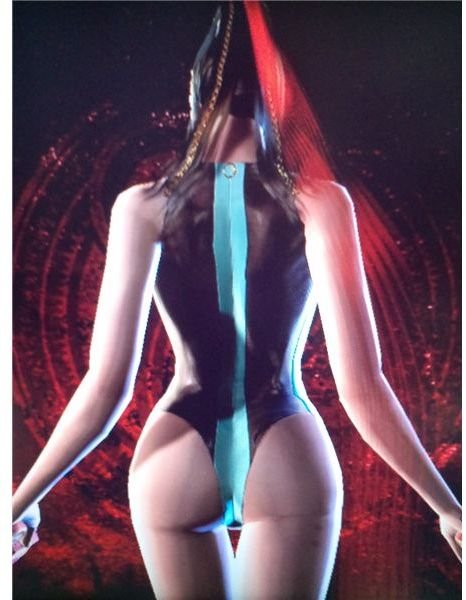 To further my point, is it necessarily wrong that Dead or Alive Paradise exists in a similar way to Bayonetta, but probably as a more extreme example? I would say when the developers accept the responsibility of the eroticism and make no pains to avoid what they have essentially done, turning the game into nothing more than adolescent fun, it comes off a more honest (if stunningly puerile) attempt at game-making. The deception of games like Tomb Raider may have worked well in the past, however honesty is often the key, which at the moment Lara Croft isn't doing.
Bayonetta and Her Sexuality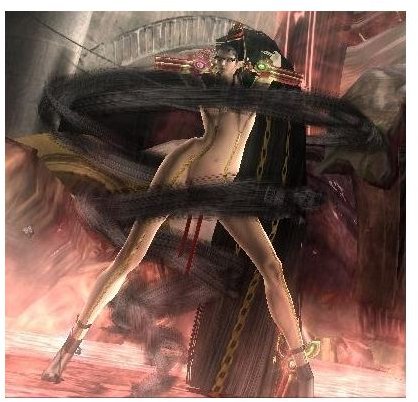 Throwing boobs at the problem is invariably the wrong thing to do, but with the critical success of Bayonetta, it seems game players are still hankering for more titillation and some old-school Japanese gameplay. Whether thats a positive or negative, its endearing and slightly terrifying to know that the majority of players still just want to be a pervert and seek some voyeurism in their games.
For a less plastic and introverted excuse for eroticism check out the sculpted sexual conflict presented through the character Kanji Tatsumi in Persona 4. His homosexual realty may never be dissolved but the internal conflict and character profiling seen throughout the game is a great showcase for how to produce effective nibbles of sexuality in game narratives.
Also, for some sexy Bayonetta pictures, go here and thank me later…