Hot Bayonetta Pics and Galleries - Cosplay, Screenshots and More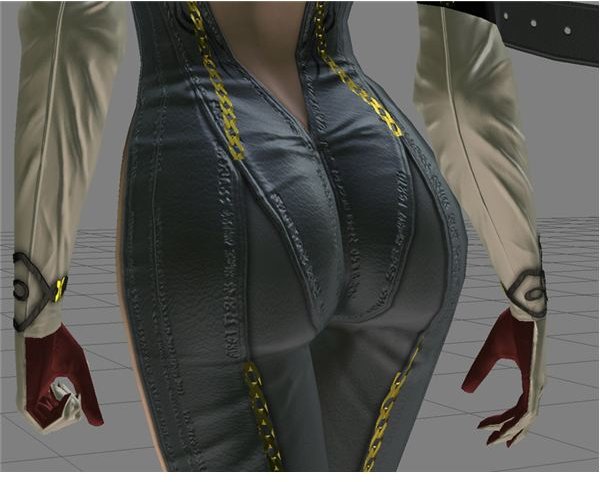 Screenshots and Wallpapers
If you're looking for screenshots from the game itself, you're not going to find a better resource than Giant Bomb. Their Bayonetta gallery was created and maintained by the site staff and a massive user
base. In all, they've got 753 images online, and over 600 of them are shots from the game.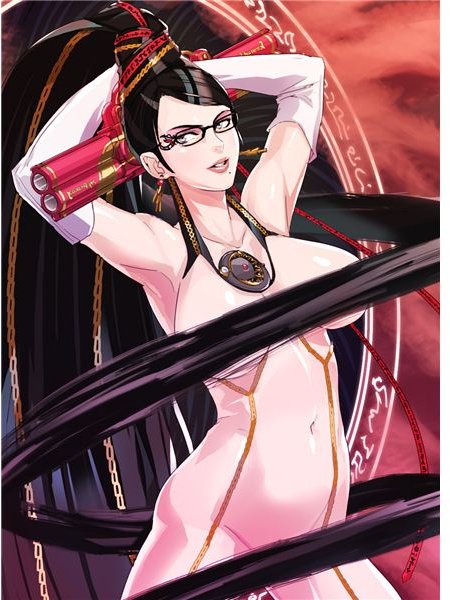 If there's a particular scene in Bayonetta you liked, a particular pose you're looking for, or an attack that you just need a shot of, chances are Giant Bomb's got it.
They've got a limited selection of concept art, which is a shame, but they make up for it by having about 40 image suitable for use as computer wallpaper.
Unofficial Bayonetta Art - Fan Art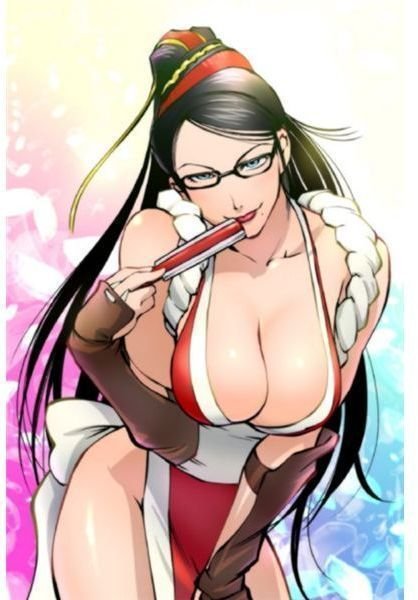 So you've checked out all the great screenshots and wallpapers, you've beaten the game, unlocked the different costumes, and even imported the soundtrack. But you need more. That's where fan art comes in.
There are countless communities online where you can find great fan art, but Deviant Art stands above them all. A quick search for Bayonetta on the site revealed thousands of hot Bayonetta pics created by users. There are a ton of sexy Bayonetta pics, and plenty of stuff you won't find anywhere else.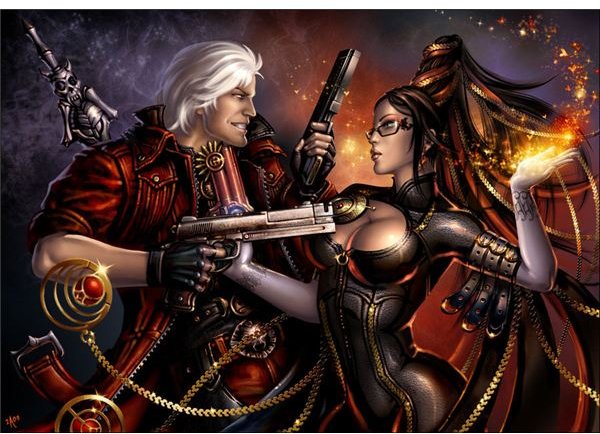 Keep in mind, since it's open to anyone who wants to create, you'll get the weird along with the fantastic. I was able to find a spectacular image of Bayonetta fighting with Dante from Devil May Cry, Kirby dressed as Bayonetta, and some Bayonetta wallpaper that looked better than the official stuff. But I also found chibi Bayonetta, and a surprisingly large amount of fat Bayonetta pics.
Hot Bayonetta Cosplay Pics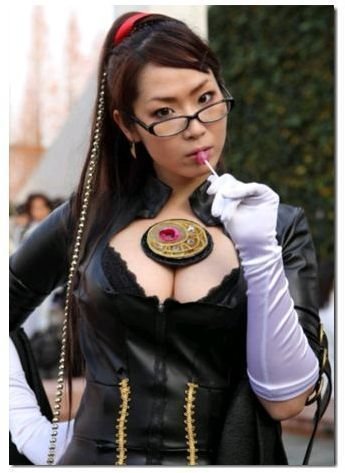 "Drawings and screenshots are great," I hear you say, "but what about some real flesh and blood women?" Well you're in luck. Bayonetta is a character that was practically made for cosplayers. She's got belts, buckles, an easily identifiable attitude and one of the hottest costumes in videogame history.
You can find plenty of great Bayonetta cosplay pics over at Cosplay.com. There are 15 different galleries to date and they're constantly being updated by the cosplayers themselves. The game is still fairly new, and the Bayonetta costume isn't as popular as say, any character from the Final Fantasy series, but there are plenty of great pics out there.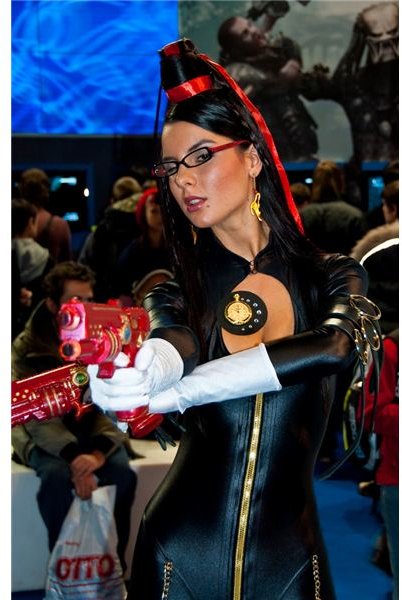 The Cringeworthy Playboy Pics
I considered not including these because they barely qualify. They're more awkward than hot, and the Bayonetta tie-in is marginal at best. Still, you've got to admit, Playboy did give it a go.
Point your browser to Playboy Bayonetta to see five hot women completely fail to look good as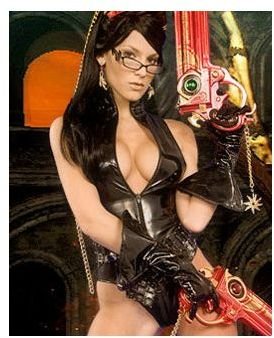 Bayonetta. As if the photos weren't enough, there are videos. Each video features a model pretending to be the insanely hot witch, and failing miserably. They point the guns around, kick the air, and utter Bayonetta's trademark phrases with no attempt to emulate the voice.
The Playboy shoot is disappointing at best, but the word sad comes to mind. But by this point you've seen plenty of gorgeous cosplayers, great fan art and all the official screens you could ever need.