Battlefield 3: Unlock Dog Tags Exclusive to the Dr. Pepper and "Act of Valor" Promotions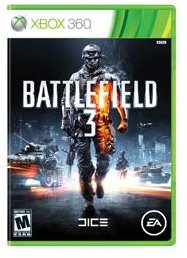 Editor's Note: The dog tags mentioned in this article have unfortunately expired.
One of the cool new ways Battlefield 3 allows players to customize their game is by collecting and displaying exclusive dog tags. There
are a number of ways to earn these tags, including through a myraid of in-game achievements. The most exclusive and sought-after tags, though, are the ones only available through exterior means. Among these are the exclusive tag designs offered by Dr. Pepper and the new film "Act of Valor."
Unlocking these tags is as simple as drinking your favorite beverage or watching a short movie trailer, then jumping through a few hoops to ensure your rewards show up in your account. Our guide to redeeming these exclusive rewards will walk you through the process from start to finish. You'll be showing off your new dog tags before you know it.
Dr. Pepper Dog Tags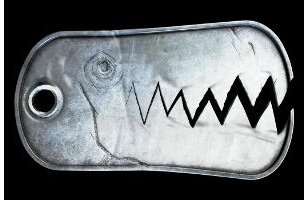 There are five exclusive dog tags only available by submitting codes found inside specially-marked Dr. Pepper products: the "Roar," "Opener," "Six Wolf Moon," "Pile O' Bones, and "Bye Kitty" tags.
To unlock them, first acquire a code, then head over to the Dr. Pepper/EA Games Promotion website.
Once you've arrived on the website, scroll down to the bottom and click on the Battlefield 3 logo to see a list of redeemable items to choose from (there are also avatar awards available, for those who may be interested). Click on the individual tags to get a closer look at each of them.
Once you've selected your desired tag, click the big red "Get Prize" button to the right of the image to continue.
You'll be asked to sign in to your Dr. Pepper.com account in the next step. Enter your username and password if you've previously registered, otherwise you'll have to set up a new account.
The next step asks you to enter the code you've acquired and select the store from which you purchased your Dr. Pepper product.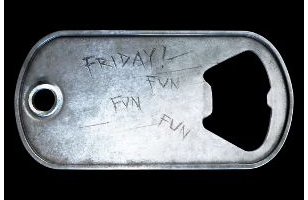 This information seems to be for market research only, as it doesn't really matter which store you choose.
Next, you'll have to log into the EA Account that is associated with your Gamertag/PSN Username. If you don't have an existing account, you'll be given the opportunity to create one.
Finally, you're ready to claim your reward. Confirm your choice and your exclusive dog tag should appear the next time you log into the game.
"Act of Valor" Dog Tags
The second set of exclusive dog tags that you can unlock comes from the new movie "Act of Valor." The film is a military thriller featuring active duty Navy SEALS, so the partnership makes quite a bit of sense.
The "Death's Hand," "Flaming Skull," "Had to be Snakes," and "Metal" dog tags can be obtained through this promotion.
To unlock them, first go to the Official Act of Valor Website and click on the banner that says "Click Here to Unlock Battlefield 3 Dog Tags and View the Extended Trailer." On the page you're taken to, click on the "View Trailer Now to Begin" link.
The trailer will begin to play. After it's finished, you'll be presented with a choice of platform on which to redeem your exclusive tags. Choose your platform, then click "Login to EA" to continue.
You'll once again need to login into your EA Account. Once you have, you should be able to equip your new tags the next time you play Battlefield 3.
How to Equip Your New Dog Tags
To show off your new tags, fire up your copy of Battlefield 3 and select "My Soldier" from the main menu. If you entered your tags correctly, you should get a popup message congratulating you for unlocking new promotional dog tags.
Once inside the "My Soldier" menu, select "My Dog Tag" to equip your new manly jewelry.
These promotional dog tags all fall into the "Right Tag" category, so head to that section to choose one. You'll find them near the middle of the page.
Once you've decided on a tag, select it (a white checkmark will appear next to it to confirm your selection) and you're good to go. Back out, jump into a game, and start dominating so as to show of your tag to as many people as possible in their killcam.
These exclusive tags will go a long way towards helping you distinguish yourself on the Battlefield. There's nothing quite like unlocking exclusive in-game content for drinking your favorite soda or checking out a movie trailer. Hopefully more games will participate in similar promotions in the future.
References
All images and references from Battlefield 3.
This article has been placed in our archives.