Major League Baseball 2K10 Wii Review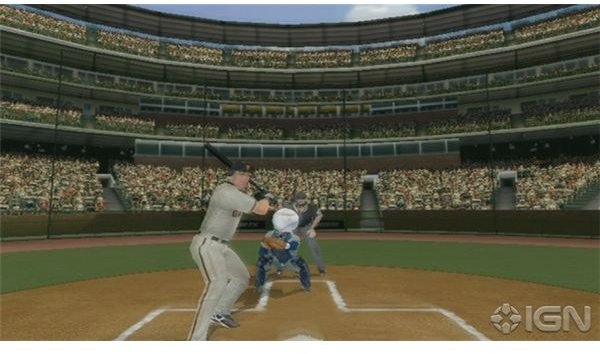 Depending on how much patience a player has for video games, MLB 2K10 has some potential. Other than that, 2K's newest addition to America's pastime suffers improved but still underwhelming controls, no new additions from different versions or even past games, and a visual presentation reminiscent to those of far more primitive consoles.
Features (1 out of 5)
To hit the high points of this Major League Baseball 2K10 Wii Review first, and yes it does have a few, the game modes available did not regress from last year's model; however, unlike the versions released on the PS3 and Xbox 360, MLB Today and My Player mode are not present. The commonly used Franchise mode as well as Season, Tournament, and Home Run Derby are featured in the game. It goes without saying, these are no less fun than usual but nothing unique about them has changed either.
Gameplay (3 out of 5)
Gameplay has its upsides and if you really love the game of baseball, you may actually find it addicting. Simple acts like throwing a pitch are annoyingly less fun than what gamers would find on more watered down baseball games like those featured on Wii Sports.
The Wii controls have the unique ability to really get a player into the game and a baseball game would seemingly have the most potential for that. Most gamers would like to strap on the WiiMote and really fling that thing to launch a pitch. Unfortunately in MLB 2K10, hitting the ball or throwing a pitch doesn't take much more than an elementary flick. The good news is the potential for these activities on Wii baseball games in the future are very high and give 2K something to shot for.
Presentation (Visual and Audio) (2 out of 5)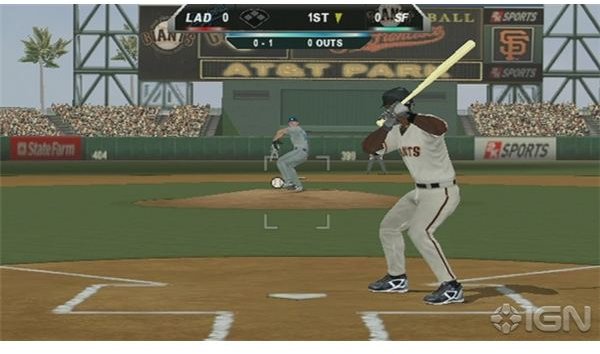 The sound, particularly what you hear in the stadium itself like the crowd and the sounds that actually happen in a game of baseball, are pretty good quality. Meanwhile, the commentary did not get the same upgrade the PS3 and 360 did.
As any Major League Baseball 2K10 Wii Review will tell you, the biggest downfall of the game is its visual appeal or more appropriately, severe lack thereof. The frame-rate that drew so many complaints on MLB 2K9 on all versions (which, by the way, the PS3 and Xbox 360 versions corrected) is still slow. The realistic graphics of the players' faces to their real-life counterparts are not good at all and the actual field looks almost like grounds and floors you would see in 90s PC games.
Overall (2 out of 5)
Actual gameplay is somewhat tolerable once you get used to it but if you're in for a real baseball thrill on a video game, look beyond MLB 2K10, at least on the Wii. Overall, it is no step backwards from previous versions, but it is also no step forward either. The game modes available are more limited than the versions on other platforms. Visually, this game is no treat and beyond what you see in an actual game, the presentation is not what most would call top notch either.
Picture References