Nintendo Wii Gamers MLB Power Pros 2008 Review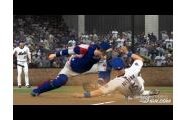 Screenshots


The Fun Parts (4 out of 5)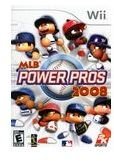 MLB Power Pros 2008 for the Wii Game Console combines Konami's and 2K's love of the classic Power Pro Series from Japan and the professional powerhouse of American big time Major League Baseball. MLB Power Pros 2008 is a truly unique baseball experience for American baseball Wii gamers with an unusual visual charm that will definitely strike you as a little weird at first.
MLB Power Pros 2008 has been improved noticeably from last years edition, making this year's experience even more entertaining, engaging and satisfying to play. This year they have added Mii support for exhibition games and the Home Run Derby, hot and cold boxes for batting, and a new pitch mode that gives you real-time control of pitch accuracy and power. In addition, they have added more unlockable stadiums, players and equipment to use, baseball cards for each MLB player, and the ability to change on screen icons.
The Bad Parts (4 out of 5)
They should have brought this game over to North America sooner, with its unique charm and look, and amazingly engaging and entertaining game play, MLB Power Pros 2008 tops the charts.
MLB Power Pros 2008 still has the same basic Wii control functionality it had last year, which is unfortunate, the main power of the Wii console is its motion control aspects.
The Game Graphics (4 out of 5)
MLB Power Pros 2008 has the same engaging, charming and satisfying visual presentation that last years effort had, but the graphics are still impressive in 2009. The charming characters don't have great detail and the graphical textures are a little sparse, but considering this is a Wii game, they're pretty impressive.
The character animations were smooth and not too slow or fast, the movements looked and felt realistic, which is important in a sports simulation. The swings, throws, special baseball powers, all the actions of the game play have been rendered beautifully, which makes MLB Power Pros 2008 a pleasure to watch or play.
Sounds in the Game (4 out of 5)
The ambient effects and sound track of MLB Power Pros 2008 creates a nice pace for a sports simulation, keeping your senses and mind tuned to the next pitch and swing. Electronic tunes, soft rock and occasional faster pieces that show signs of being developed to be in tune with the on screen action.
The commentary of the announcers in MLB Power Pros 2008 are really impressive, they sound professional and entertaining at the same time, the voice acting is absolutely top-notch.
Playability (5 out of 5)
MLB Power Pros 2008 is one of the deepest baseball simulations I have ever experienced, with a Manager Mode for trades, salary negotiations, and free agent signings. They also included a full Create A Player/ Team Mode that took me an additional 40-plus hours to complete and statistical analysis as good as any baseball simulation on the market. An insane level of statistical tabulation blended with an RBI baseball atmosphere and aim/hit game play creates amazing playability.
The story driven, anime-form Success Mode included with MLB Power Pros 2008 took me over 40 entertaining and satisfying hours to complete and had a wonderful statistical tracking ability that gave me a nice way to gauge my success level. The Success Mode allows you to play twenty years as a MLB professional; you can use your favorite baseball player or create your own custom athlete. Once you're further on in your career the game has you taking part in activities in tune with a professional athlete, like making donations, shopping for items, building relationships outside of baseball, while still living your life as a baseball superstar.
MLB Power Pro 2008's new MLB Life Mode had an interesting, engaging, and highly-satisfying mix of sim-play, relationship-building, and real-life, non-baseball RPG moments combined with traditional baseball game play. In this mode they have added an amazing number of new upgrades for you to make to your character, including practice and statistical boosting, special powers to make you a superstar, and moment-to-moment game play as you play the games. During these moments you control your player as you determine key moments of the game, an interesting addition.
The Final Remark (4 out of 5)
MLB Power Pros 2008 is an experience that virtual-baseball fanatics of North America need to try for a few fun and engaging innings for a unique baseball experience for the Wii Game Console. If you have been fortunate enough to play a previous edition of MLB Power Pros, then you should probably stick with last year's edition, since MLB Power Pros 2008 doesn't really do enough to warrant buying a new game.