Best Sites for Assassins Creed Brotherhood Wallpaper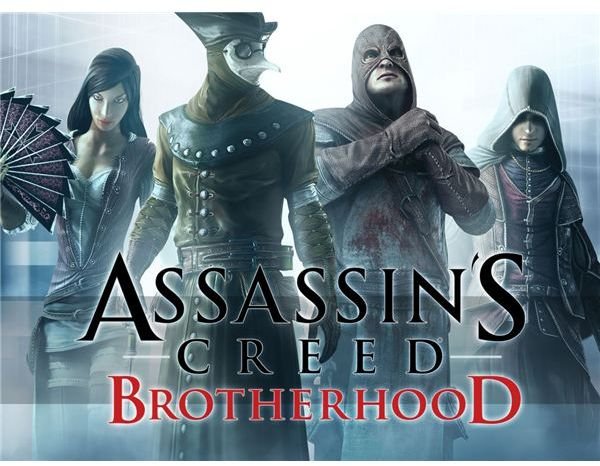 'Assassins Creed Brotherhood' Wallpaper: Five Download Sites
Here are five different sites where you can download 'Assassins Creed Brotherhood' wallpaper, each one different. Some wallpapers are made by fans for fans, while others are officially made by Ubisoft.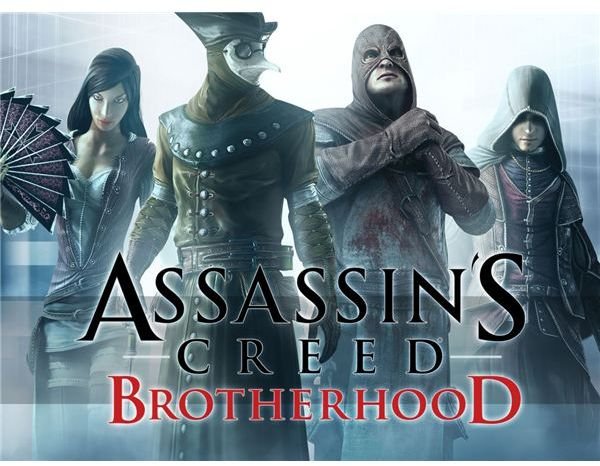 Ewallpapers– This site has a large number of wallpapers with different themes, so you may want to have a peek even if you aren't strictly looking for Assassins Creed Brotherhood wallpaper. The site only has one particular ACB picture though, in a prominent blueish-hue and depicting four different characters, the courtesan, the doctor (with the distinctive beak-mask), the executioner and of course Desmond Miles. There are various resolutions you can choose from, going up to 1920x1080 at 1080p, very high quality image. There is no Harlequin so some may be disappointed at the lack of the hellish clown.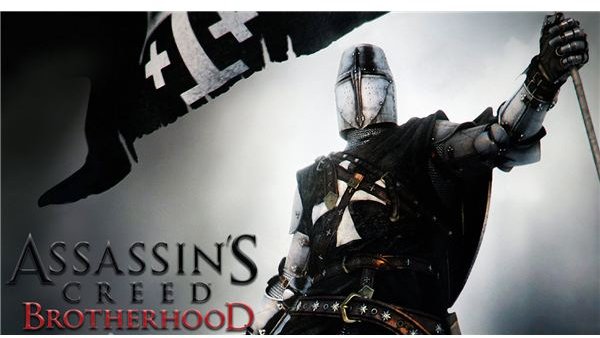 Videogamesblogger – Here you have fifteen different images, some official ones, others simply screenshots of in-game action. The same image as the previous site, since it is an official wallpaper, is also on the site in huge, high-quality resolution. You also have a large image of a templar and smaller sized images featuring some chaotic action in the towns, with blood-splatter and attacks on the guards. Most images are medium size.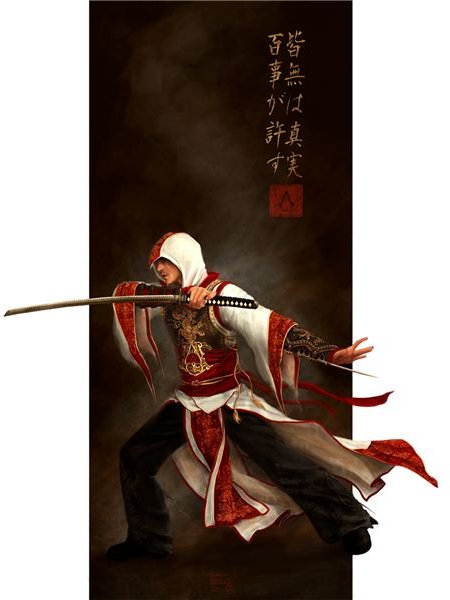 Ubi Forums – Fan Art – I have included the actual thread displaying some fan-work. It is not strictly a wallpaper thread but features some stunning work; choose from naïve pieces, incredibly detailed hand-drawn posters or some cartoon sketches. Although most are at lower resolutions the quality is great for creating some kind of pastiche or mosaic including each piece. Not all images are strictly relating to characters in-game, and you may want to ask the authors' permission for personal use.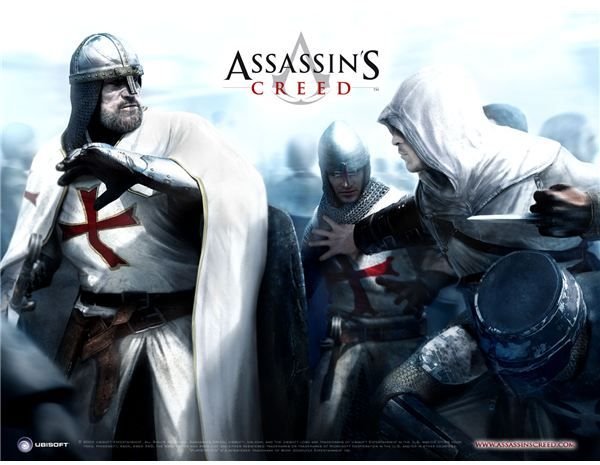 Assassins Heaven – This site is primarily included because it offers a wealth of information on the games, including screenshots, videos and news on newly released content. The link takes you to a series of general Assassin's Creed wallpapers, mostly with the official presentations, in various resolutions going up to 1600x1200. They are rather generic but the site also includes great fan art on Brotherhood and the previous games.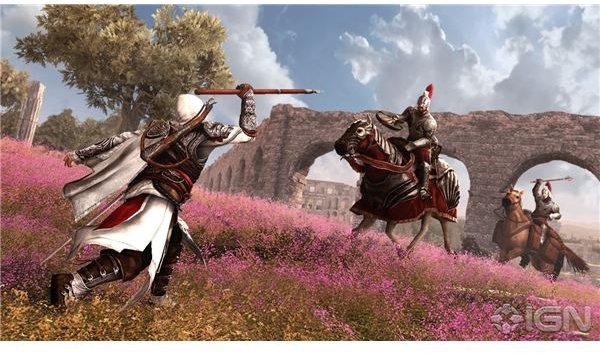 IGN.com – The IGN site has a wealth of content in six separate pages, ranging from screenshots of towns like Rome or Monteriggioni in the game, to posing multiplayer characters like the thief or knight, to action sequences. A few are just screenshots taken while playing and include things like the interface and map so may not be ideal as wallpaper. Most are good quality, high resolution images though and there are quite a lot. One point to note is that all images display the IGN logo on the bottom right-hand corner.
These are the sites that I've found most inspiring, as far as Assassins Creed Brotherhood wallpaper goes. You may want to add another particular site which you've found interesting: you can post your thoughts in the comment section below the article.