Aion Gets Paid Character Transfers Like WoW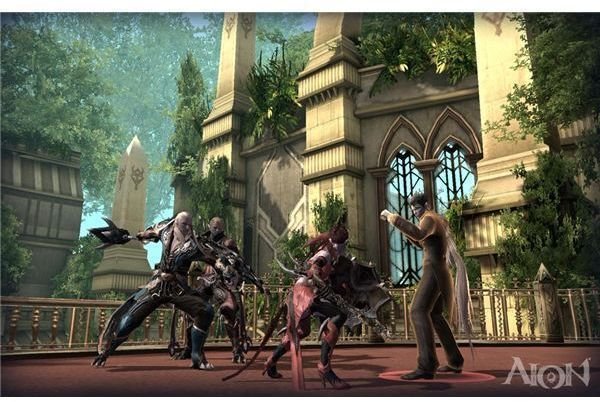 Character Transfer for Aion are Here
Aion now has paid character transfers, much like World of Warcraft. If you're tired of your server or just found out all your friends are playing on a different server, it's easy to transfer your character for a minimal fee.
You can purchase a character transfer for Aion from the Aion NCsoft store for the price of $24.99. There was an introductory special price of $14.99 which ended on May 24th. Now if you wish you transfer servers, you will need to pay the full price per character you transfer.
Yes, faction-based server caps are in place on transfers to protect server populations. You can find out if your character is eligible when you go to purchase the transfer. If your character is not eligible, you are told so and you are not charged for anything. If your character is eligible, you will be given a selection of destination servers based on server populations and your character's eligibility.
How Long Will the Transfer Take
The transfer process should take between 24 and 48 hours but is usually faster. You will not be able to play your character during this transfer time. If something causes the transfer to take longer than the recommended time of 24-48 hours, you will be contacted by a customer support member.
There are limits on how many Abyss Points and Kinah you can transfer will, similar to how WoW has limits on how much gold you can transfer a character with. You can have only up to 5,000,000 Abyss Points. Characters over the 5 million AP limit cannot transfer.
You can have only up to 500,000,000 Kinah. Any amount of money your character has in the in-game mail counts as part of its inventory. The transfer will fail if the amount of money in your character's inventory exceeds 500 million Kinah. You will have to give it away or pass it off to another character before attempting your transfer.
Things to Know Before Your Transfer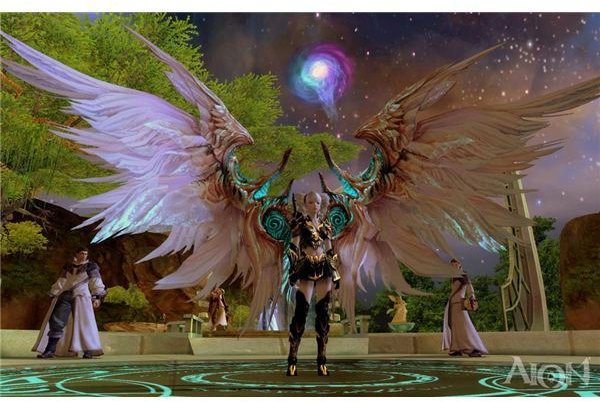 You cannot be a member of a Legion when you transfer and Legion status will not transfer with your character. You have to leave the Legion before the transfer will be accepted and if you're the leader of the Legion, you have to give someone else control as Brigade General and then leave the Legion to transfer.
Additionally, you cannot have any items at the Trade Broker or your transfer will not go through. Items or money in your account warehouse will not transfer either. These items will remain on the original server so if you have other characters (alts) there, they will be able to access it but you will lose access on the character that you are transferring.
Items in your mail are considered part of the personal inventory of your character and mail does not have to be cleared to complete a transfer. However, remember any money in the mail is counted towards your transfer limits.
If you're planning a character transfer, the best thing you can do is first make sure the character is eligible and then take some time to clean the character up for transfer, checking all of the things listed above.
If you still have not tried Aion for yourself, find out how to get an Aion free trial and start playing today. If you're thinking of joining Aion after playing World of Warcraft, find out how the games are similar and how they differ in this Aion Guide for WoW Tourists and Visitors.
Rsources