Rock Out with thies Brutal Legend Walkthrough for the PS3 - Finding All of the Unlockables, Cheats, and Tips To Get You Through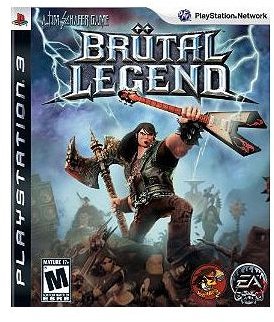 Game Tips
Ready to rock with Jack Black? Here is a walkthrough that will help give you the tips, cheats, and unlockables that you need to make it through this rockin' game. Here are some of my personal favorite tips:
To get the Spike Quilled Axe you will need to complete all Hunter secondary missions. Visit the Hunter in the Grasslands near the large stone cross. He will then give you the Spike Quilled Axe.
To increase your nitrous power, complete all Racing secondary missions.
Eddie can ride any large animals if you stun them with a bolt of lightning. Then go along side of them and press the triangle button. Once you are riding them, you can press the X button to use the animal's attack action.
Unlockable Bronze Trophies
Brutal Legend Walkthrough Tip: Complete the listed task to get the corresponding Bronze trophy.
Armchair General
Win a stage battle against the AI without using any attacks
Beast Master
Ride all animals in the Brutal Legends world
Chicks n' Booze n' Stuff
Complete the "Sanctuary of Sin" section
Coolest Thing Ever
In the "Deuce", jump over a Hextadon
Death From Above
Kill 20 enemies with Bleeding Death
Dollpocalypse
Use "Brood's Double Team" and hit 6 enemies with its explosion
Euthanasia
Using the Pain Lifter's Double team, hit 15 enemies with a single Agony Ball
Fistful of Fog
Complete the "Dry Ice" and "Wet Graves" sections
Flowerslave
Summon all of the Motor Forges
French Kiss Instructor
Complete the "Pilgrimage of Screams" section
Got a Car and a Date
Complete the "Welcome to the Age of Metal" section
Hair Remover
Complete the "Battle for Bladehenge" section
Iron Fist
Win an AI stage battle on Brutal Difficulty
No More Tears
Complete the "Sea of Black Tears" section
Now You Must Tell the Tale
One Hit Wonder
Purchase a single upgrade in the Motor Forge
Overkill
Complete all secondary hunting missions
Painkiller
Use the Rock Crusher to kill 25 enemies
Practice Bloody Practice
Win an AI Stage Battle at any level of difficulty
Protector
Complete 20 Output Defense, Ambush or Mortar secondary missions
Quill Tosser
Kill a Tollusk with Ground Urchins
Run to the Hills
Complete the "It's Raining Death" section
Ringleader
Use the Fire Baron's Double Team and trap 15 enemies in a ring of fire
Serpent Samaritan
Serpent Spanker
Some Demon Flesh on your Bumper
Kill 150 enemies using the Deuce in any mode
Squeal Like a Chicken
Complete all racing secondary missions
Start a Revolution
Complete the "Exploited in the Bowels of Hell" section
Thick as a Baby's Arm
Complete the "Lair of the Metal Queen" section
Victor
Win a single ranked multiplayer match
Virtuoso
Learn all of the guitar solos
Voices From Beyond
Unlock all songs in the "Mouth of Metal" section
Unlockable Silver, Gold and Platinum Trophies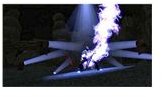 Brutal Legend Walkthrough Tip: Complete the listed task to get the corresponding Silver,Gold or Platinum trophy
Boar Bather (Silver Trophy)
Ride a Razorfire Boar into the Sea of Black Tears without dying
Conqueror (Gold Trophy)
Win 50 ranked multiplayer matches
Favored (Silver Trophy)
Acquire 3,000 Fire Tributes
Groupie (Silver Trophy)
Complete the Campaign mode on Easy
I've Never Touched an Axe Before (Silver Trophy)
Kill 300 enemies in any mode
Legend (Silver Trophy)
Complete the Campaign mode on Brutal level of difficulty
Loyal Customer (Silver Trophy)
Buy all Motor Forge upgrades
Metal God (Gold Trophy)
Achieve a hundred percent completion in the statistics screen.
Roadie (Silver Trophy)
Finish the Campaign mode on Normal level of difficulty
Rock God (Platinum Trophy)
Earn all PS3 trophies in Brutal Legend
Serpent Savior (Silver Trophy)
Subjugator (Silver Trophy)
Win 10 multiplayer matches
Screenshot images for this walkthrough article were created by Sheila Robinson.