World of Warcraft's Latest Free Trial: Download Wrath of the Lich King and Experience Northrend Free for 10 Days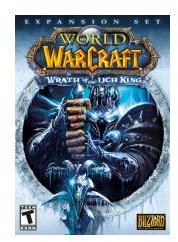 The great thing about the developers over at Blizzard is that they are obviously aware of just how fantastic the product they produce is. It's obvious because of their willingness to let people experience it for free, confident in the fact that a small taste of the richly-realized world of Azeroth just won't be enough. For those who haven't played at all, they offer a World of Warcraft free trial. For veteran gamers who haven't yet upgraded to the latest expansion, there is the Wrath of the Lich King 10-day free trial.
The second expansion to World of Warcraft, Wrath of the Lich King, is an unqualified success in the world of PC gaming. With it shattering sales records since launch, it's hard to believe that there are WoW players out there who still have not jumped on the bandwagon and started exploring Northrend with their shiny new Death Knight.
Unfortunately for those few holdouts, there is now even less reason than ever to refuse the temptation to try out World of Warcraft's new hero class, as Blizzard offers a 10-day free trial for the expansion. Now players who find themselves on the fence can experience all of the latest expansion's new content for free.
Wrath of the Lich King Trial Details and Restrictions
The trial is open to all current and former WoW subscribers who have the Burning Crusade expansion. There is a limit of one trial per account, though, so anyone who decides to sign up should make sure they will have ample time to play over the next ten calendar days. The trial is ten days only, even if it is never played.
Trial players will have access to the continent of Northrend and be able to create one death knight per server. The existing requirements apply to the trial, though, so you'll still need a character 55+ to create a death knight and shouldn't venture to Northrend with any character below level 68.
Players will be able to keep any items they acquire on their existing characters during the trial, but any death knight that is created will become unplayable once it expires. The death knight isn't gone, though. After upgrading to the full expansion, it will become playable once again with all the levels and gear gained during the trial period.
Trial players will be able to gain experience at level 70, but cannot progress past one experience point short of level 71 until they upgrade. Any characters in Northrend when the trial ends will be transported to their old world bind point or one of the default graveyards or home cities.
Upgrading to a Trial Account
To start their free trial, players should head over to the Wrath of the Lich King Trial Page and click the "Try it Free" button. Then, after logging in to account management, players simply confirm their trial access and begin downloading the Wrath of the Lich King files. Simply follow the steps and you'll be on the boat to Northrend before you know it.