Using the iPhone for World of Warcraft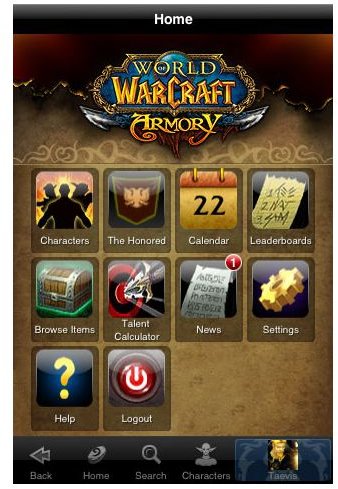 WoW on the Go
World of Warcraft is a concrete obsession that takes over lives far more profoundly than it just takes up computer activity. Those who have committed to their World of Warcraft accounts are often easy to spot with their themed t-shirts and geek lingo. For many of these people it is not good enough to log back in the second they get home to their computer. Instead, they would rather be reminded of Orc based mayhem even on the go. This is where the emerging smart phone technology really comes in handy, and many different types of mobiles allow you to continue your World of Warcraft love affair from the safety of their miniature screens. Here are a few of the most pertinent World of Warcraft items that have been ported to the popular iPhone.
Application War
The iPhone is well known, especially among gamers, because of its list of applications and games that towers well over a hundred thousand. Even amongst this group the text based iPhone MMO RPG craze has caught many people's attention. Now there are a number of free iPhone applications that allow you to tap right into your World of Warcraft account in a way that is more than superficial. Right now there are over thirty applications at the iTunes' App Store for World of Warcraft, which means that you really have to narrow down your search.
World of Warcraft Mobile Armory
The most essential one is the free iPhone application World of Warcraft Mobile Armory. World of Warcraft Mobile Armory is a must have for any dual World of Warcraft player and iPhone user as it allows you to go right into your account and view everything you have inside. This means that you can look at all items, both the ones you have and all available, as well as everything you have done in the game and all of your characters. World of Warcraft Mobile Armory is perfect for checking up on your account and getting news.
World of Warcraft Mobile Armory Home Screen
World of Warcraft Game Guide Free
There are a few World of Warcraft guides available, but World of Warcraft Game Guide Free from jChicken.com is going to be top of the list because of its absent price. World of Warcraft Game Guide Free is a fairly bare bones free iPhone application that is intended to give you the info on detailed areas of World of Warcraft. These are very basic such as whether or not to go with Horde or Alliance, what you should think about when traveling, basic tips for those new to World of Warcraft, and different things about guilds. This makes World of Warcraft Game Guide Free good as a pocket reference. It does have ads to support it, so if you cannot deal with that you may want to go with the WoW Quick Reference Guide from Concentric Sky for $1.99. There are also others that focus on very specific World of Warcraft areas, such as fishing.
Battle.net Mobile Authenticator
Battle.net Mobile Authenticator is also a must have for World of Warcraft iPhone owners as well. For those World of Warcraft players that use Battle.net you can use the Mobile Authenticator to actually bump up the security on your account. This is not going to be as involved as other World of Warcraft iPhone applications, but the Battle.net Mobile Authenticator is something that is going to help for those utilizing Battle.net.
Battle.net Mobile Authenticator Starting Screen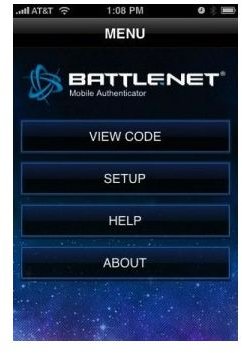 WoW Status Free
If you want to be able to check in on the World of Warcraft realms mobile the Wow Status Free has this perfect for the iPhone, though it remains fairly simple. The idea with Wow Status Free is that you will see the World of Warcraft realms presented similar to a stock reader. You can set bookmarks so you do not have to go through the lengthy process of searching for the ones that you want to check often and you can just pop back to them easy.
Guild Life
Another way to stay up on your characters is to use Guild Life, which is another free iPhone application dedicated to analyzing your World of Warcraft characters. The idea with Guild Life is that you can stick to a number of different characters and the populations of certain guilds so you stay in the loop. Guild Life reports itself as an iPhone application for leaders who need all the information on raids, and this can be useful when trying to work with larger guilds.
Other WoW iPhone Apps
There are a number of other World of Warcraft iPhone applications that are less functionally related to gameplay. LoL Software has developed a series of news applications, such as Wow - Rogue News and WoW - Paladin News, but these cost $1.99 and are only interesting to certain subsets of the WoW paying population. WoW Jokes Pro costs $0.99 and is likely to not even make the most ardent players laugh. You will do better typing in jokes to the rest of your guild. Try to only stick with the complete guides if you are going to pay for them and do not go for task specific ones, like WoW - Gold Tips or WoW Fishing.