How to Download World of Warcraft Patches Efficiently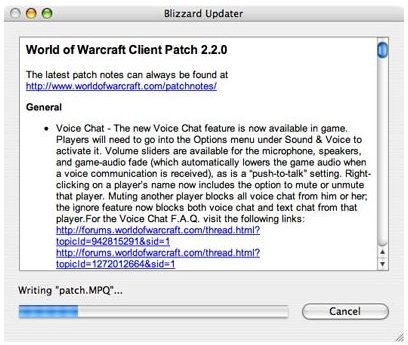 Understanding Patches
There are frequent patches in World of Warcraft, almost every single one of them to correct a glitch or a problem that has appeared in the gameplay; there have been several incidents in the game's history that have affected the online game. Some people blame Blizzard Entertainment, saying that they don't execute the proper testing before launching an event or expansion, so in the end a large number of patches have been released to correct major and minor issues.
According to Blizzard there are three types of patches: content, hotflix, and minor patches. Each of them serve to correct mistakes or add new elements to the game; but we don't need to get into that. Instead, let's go over preparation and some simple tricks that will help you to download patches more efficiently.
The best advice is that before downloading any patch, you should make sure you are not running anything else in the computer beside your browser of choice, then follow these simple steps to download your desired patch.
Before Downloading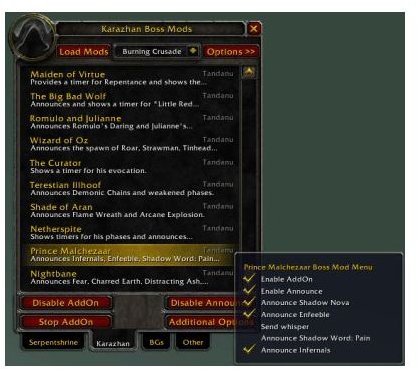 You need to know that game has been translated into three languages and because of that there are going to be different patches created for each specific version. Think of Nintendo: games that are made for the European Market have a high degree of incompatibility with the American Market as well the Japanese Market because of the language protocols. The same issue applies to WoW. You need to locate your proper patch before doing anything otherwise there could be data loss or the patch wont work at all and the bugs won't be fixed.
Speed and Third-Party Download Sites
There are several tricks to download patches more efficiently on Wow, but there is not a single common method to download them faster. It's well known that the game itself can take about an hour to install and the patches can take even a day to install, but if you are using a router it can take even more time as it's not connected on the internet directly. However, if you open your router ports to the frequencies 3724, 6112, 6881 or 6999 it can help your WoW download speed. There is the always the chance that you may need to configure your router according to your own PC needs because the elapsed time can vary.
Probably the most effective way to download patches is via bittorrent–yes, WoW patches can be found in bittorrent. They will download faster than they will directly from Blizzard and the method is relatively safe. To download the patch you need to run WoW and start the download as you usually do. Then go to C:\World of Warcraft\Cache\ (Windows user only), find the torrent, and run the file using Azureus. Go to tools and then options; in the connection setting, activate "Support HTTP Settings" and then let it run in Azureus.
It can download a little faster but there is a protocol in the WoW server that is going to regulate your download speed, so even if you change the downloader it may not run as fast as you would like. This is a failsafe method to prevent the system from crashing due to a large volume of downloads.
How to Fix the Patch Error on Vista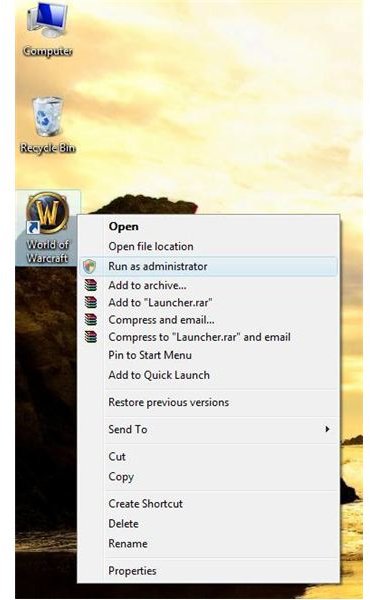 Sometimes with Windows Vista there is an error that appears because the game has some incompatibility issues with Vista. Fortunately, it is not a big error, in fact is a small one but it can be annoying if you are trying to update.
This message will appear:
The file "C:\ProgramData\Microsoft\Windows\Start Menu\Programs\World of Warcraft\World of Warcraft.lnk.Temporary" could not be created. If this problem persists, you may be able to solve it by uninstalling and then reinstalling the game. If you are unable to correct this problem, please contact Blizzard Technical Support. (InstallerFile::Create)
This problem is easily solved, just right-click on your World of Warcraft icon and select "Run as Administrator".
How to Download World of Warcraft Patches Efficiently
Most of the patches can be downloaded from mirror sites as well as from the official WoW webpage. Because of the large number of patches we should cover how to retrieve them from mirrors, and how to manually split them.
Split Patches (PC)
Unzip the file to your Wow Directory and double click the updater to start the process.

Unzip the files to "C:\Program Files\World of Warcraft\WoW-2.2.3-to-2.3.0-enUS-patch" and double-click "C:\Program Files\World of Warcraft\WoW-2.2.3-to-2.3.0-enUS-patch\BNUpdate.exe

Unzip the files to "C:\Program Files\World of Warcraft\Patches" and double-click "C:\Program Files\World of Warcraft\Patches\BNUpdate.exe"
Unzip the files to "C:\Program Files\World of Warcraft" and double-click "C:\Program Files\World of Warcraft\BNUpdate.exe"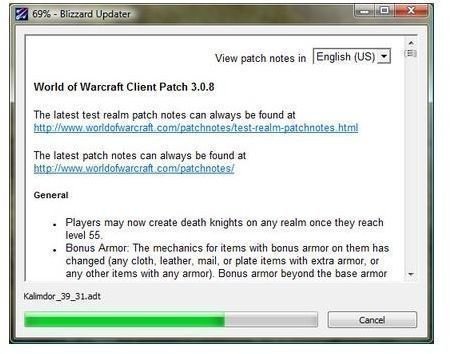 Downloading:
To download more efficiently from mirror sites the first thing you need to do is check the description of the patch you are going to download. The mirrors are always listed in an ascendant order, but sometimes the order doesn't apply to the language of the mirror, so if you are looking for a patch that is in Spanish you need to take care to check the description before downloading it.
Remove the www prefix before start downloading or any prefix related to the mirror url as it will help to go more quickly to the FTP folder. In case of any emergency use the reported site name as a parameter to help boosting the download; when you reach the FTP folder don't use a booster or anything just try to minimize any other online activity during the download, but don't worry the patches are really small in size and with today's technologies the download will only take a couple of minutes.