Guide to World of Warcraft Trading Card Game Loot Card and Promotional Mounts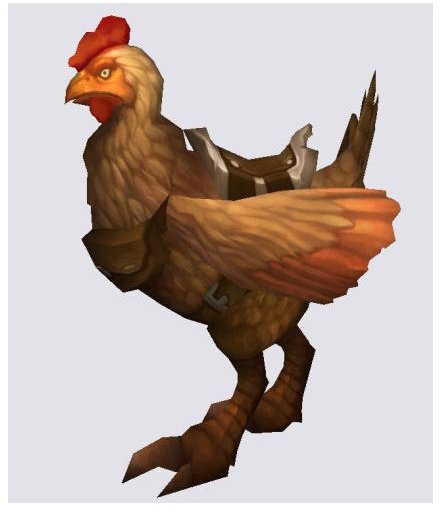 Some of the rarest mounts in World of Warcraft are those earned through the WoW Trading Card Game loot cards and special Blizzard promotions offered occasionally. The TCG mounts are especially popular, with some even selling for more than a thousand dollars on Ebay. These mounts are among the hardest to acquire, and all of them require some kind of effort outside the game to obtain.
Here we'll run down each of these special mounts and cover what exactly one must do to obtain one.
A quick note on TCG loot mounts: To redeem loot codes, players must first head over to the World of Warcraft Promotion Retrieval Center and input the 25 digit code from their loot card. The retrieval center page will convert the loot code into an in-game code, write this code down and log into the game with the character you would like to retrieve the item.
Head out to Booty Bay and speak to Landro Longshot. Find him on the lower level of the city surrounded by two guards wearing tabards of flame. Speak to him, tell him which TCG expansion your code comes from, enter it, and you should receive your item.
Big Battle Bear Mount
The Big Battle Bear mount is available through loot codes found on the "Red Bearon" card inside Drums of War TCG expansion packs. Roughly the same size as other in-game bear mounts, the Big Battle Bear sports royal purple fur and a custom saddle.
The Big Battle Bear sports a customized look, as it is one of the select few in-game bear mounts to not wear any type of goggles. The Red Bearon loot card currently sells for $100-$200 on Ebay.
Big Blizzard Bear Mount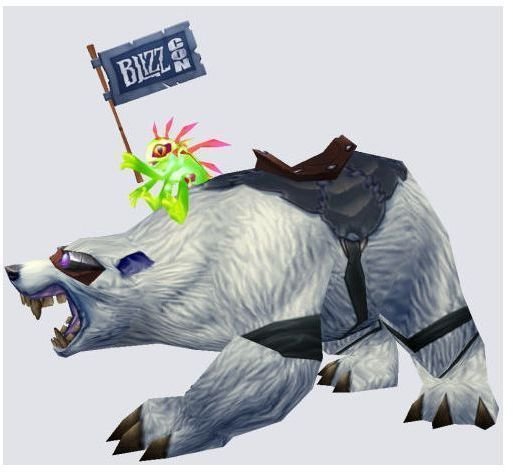 Continuing the tradition of ursine mounts with alliterative names is the Big Blizzard Bear Mount. Available only as a promotional code given out to Blizzcon 2008 attendees, the Big Blizzard Bear is among the rarest mounts in the game today.
This all-white bear wears purple goggles and carries an additional passenger, a baby murloc proudly displaying a Blizzcon flag. Owning one is quite an achievement, as it doesn't appear to be currently available for purchase on Ebay.
Magic Rooster Mount
Among the newest TCG loot mounts is the Magic Rooster. To obtain one, players need the loot code found on "El Pollo Grande" cards within the Fields of Honor TCG expansion pack.
This giant brown chicken looks exactly as one might suspect, like a giant chicken with a saddle strapped to its back. Its movements are similar to the Blood Elf Hawkstrider mounts. The El Pollo Grande card currently sells for $350+ on Ebay.
Riding Turtle Mount
One of the most unique and yet totally useless TCG loot mounts is the Riding Turtle. As you might expect, this turtle is quite slow. In fact, it offers no movement speed increase whatsoever; the Riding Turtle is strictly for looks.
The Riding Turtle requires a loot code from a "Saltwater Snapjaw" card found in Heroes of Azeroth TCG booster packs. It looks almost exactly like the turtle mounts the Kalu'ak ride in southern Dragonblight. The Saltwater Snapjaw card sells for around two hundred dollars on Ebay.
Spectral Tiger Mount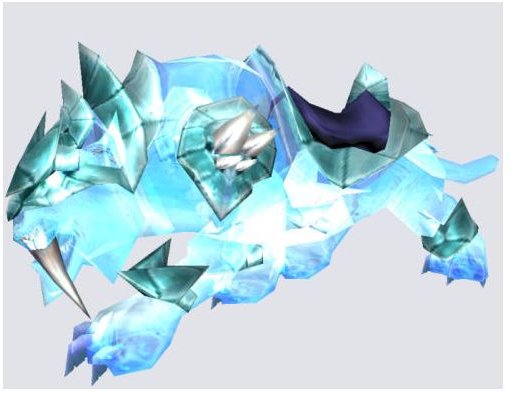 The Spectral Tiger Mount is awarded by the "Spectral Tiger" card found in Fires of Outland expansion packs. It resembles other tiger mounts found in game, just made of a transparent blue substance.
The Spectral Tiger is one of the coolest-looking and most popular TCG loot mounts. Consequently, it is also one of the most expensive. Prices seem to vary, but expect to pay anywhere from $500 to $1200 for it on Ebay.
Swift Spectral Tiger Mount
The epic version of the Spectral Tiger is also awarded by the "Spectral Tiger" card from Fires of Outland. Players who redeem the loot code are able to purchase both the regular and epic versions from Landro Longshot.
Besides the speed increase, the only visible difference between the two is the addition of spiked armbands on the Swift Spectral Tiger.
Swift Zhevra Mount
Players who participate in the WoW Recruit a Friend program know all about the Swift Zhevra mount, as it's the reward for anyone who recruits someone who then pays for two full months of gametime.
This Zebra lookalike sports a pair of black horns and a brown saddle. Its movements aren't much different from those of the Human horse mounts.
X-51 Nether Rocket Mount
The X-51 Nether Rocket is the only flying mount available through the WoW TCG. Earned by finding the "X-51 Nether Rocket" card inside Servants of the Betrayer booster packs, this blue-colored rocket resembles a giant bottle rocket with a brown saddle and aiming sight on the front.
The X-51 Nether Rocket card currently goes for anywhere from three to four hundred dollars on Ebay.
X-51 Nether Rocket X-TREME Mount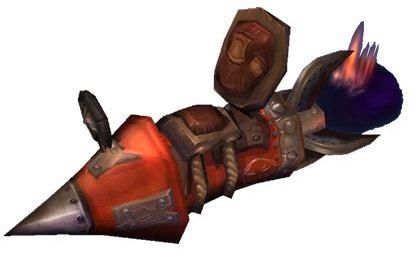 Like the Spectral Tiger Mount, players who enter the X-51 Nether Rocket loot code can purchase both the regular rocket and the epic X-TREME version. The X-51 Nether Rocket X-TREME looks exactly like the regular version, just colored red instead of blue.
Mount collecting has become as popular as pet collecting in World of Warcraft, so it's no surprise that these ultra-rare mounts sell for so much on Ebay. With no other reliable method of obtaining them, hardcore mount collectors have no choice but to fork over ridiculous amounts of cash to obtain them.
This post is part of the series: Guide to World of Warcraft (WoW) Mounts
There are over 200 mounts currently available within World of Warcraft. Our guide will help you sort through and find all the rare WoW mounts you're searching for.