What is Needed to Play World of Warcraft Cataclysm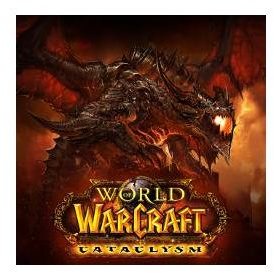 World of Warcraft: Cataclysm
In December of 2010, Blizzard released a new expansion pack to their monumentally successful MMORPG, World of Warcraft. This new expansion promised a new range of spells, items and quests as well as an overhauled world to play in. The announcement of this expansion pack drew a lot of buzz to the WoW community, especially with the introduction of two new races and a new race/class combinations.
However, like any new expansion, WoW: Cataclysm also created some difficulties for previous players. This is why it is important to know what is required to play World of Warcraft: Cataclysm. You may have to make changes to computer or with your account in order to play the newest addition to the MMO video game.
Account Requirements
In order to play Word of Warcraft: Cataclysm, you will need a few account modifications if you do not already have them. Though you will not find it anywhere on the Blizzard website, it is relatively common knowledge that in order to play the new expansion, you also have to have the previous expansion uploaded on your computer. If you do not have World of Warcraft: Wrath of the Lich King, you will also be unable to play Cataclysm. This is because Wrath of the Lich King leads up to the events and changes that take place in the newest expansion pack.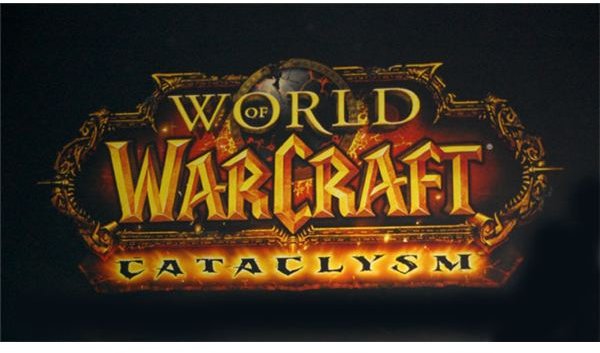 However, Wrath of the Lich King is not the only account requirement that you will need in order to make this game work. In fact, you cannot play Wrath of the Lich King unless you already have the first expansion pack installed on your computer and validated on your account.
The Burning Crusade was the first expansion pack of the game and it introduced two new races and new lands to explore. Though a vast majority of World of Warcraft players already have this expansion pack, a small group of original WoW loyalists miss out on the newer, streamlined method of play because they are unwilling to go to the next level. This, of course, puts them at a disadvantage, especially in a player-versus-player setting.
Basically, if you want to play the newest expansion, you will need to install both of the older expansions onto your computer if you have not already done so. This will enable your account to be updated to the fullest extent and able to perform the tasks necessary for the newer expansion.
Computer Requirements
Like all computer games, World of Warcraft Cataclysm requires a certain set of system specifications in order to play. This includes some basic things, such as a base core processor, Graphics card and a certain amount of memory. If you do not have all of these requirements on your computer, Cataclysm will be unable to play properly.
Intel Processor: Pentium D 3.0GHz processor. This is the heart and soul of your computer. This is what makes it tick as well as what all programs will run through.

AMD Processor: Athlon 64 X2 Dual Core TK-53. A basic functioning processor that is required to play most games.

Nvidia Graphics Card: GeForce 8600 GT. Without a graphics card, your computer cannot display the graphics in games. This particular graphics card is needed for this game, at least.

ATI Graphics Card: Radeon HD 2600 XT. Another graphics card needed to play the game.

Hard Drive Disc Space: 25 GB. This is the amount of space on your hard drive the game requires to download and play.

Ram: 2 GB: This is how much memory the game will take up on your computer.

Direct X Version: 9. This is the media player needed on your computer to play the game.
Please Note: If you do not have these basic requirements, you may still be able to download the program onto your computer, but, upon trying to run the program, you will find that your computer cannot handle the task. This might result in a computer crash or freeze or a warning message starting that World of Warcraft: Cataclysm will not run. If this occurs, you will either have to update the functions of your computer or download the original game as well as all three expansions on a computer that meets these requirements.
Overall
Though some of these settings are the same as those required in previous expansion packs, it is still a good idea to check them to make sure that your computer and account meet all of the requirements of World of Warcraft: Cataclysm.
References
Images from the World of Warcraft website.