World of Warcraft Achievements: Check out the level, money, riding skill, vanity pet, tabard, weapon skill, and generic WoW achievements in the "General" category.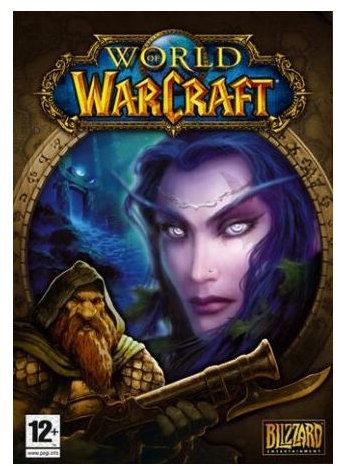 The World of Warcraft "general" achievements cover some of the more pedestrian accomplishments within the game, like gaining ten levels, as well as more generic tasks such as falling a great distance without dying..
Here's part 1 of our rundown of the achievements in the "general" category, covering the level, money, riding skill, vanity pet, tabard, weapon skill, and generic achievements from the category. Achievement criteria come from the in-game descriptions.
Experience Level Achievements
There are eight experience level achievements in World of Warcraft.  The first is the "Level 10" achievement, which, along with 10 points, is the reward for reaching level 10.  The "Level 20" achievement is worth 20 points, and is awarded upon reaching level 20.  The "Level 30" achievement is worth 30 points, and is granted (not surprisingly) when you hit level 30.  The "Level 40" achievement is for level 40 and worth 40 points, "Level 50" comes at level 50 and is worth 50 points.  "Level 60" is the reward for reaching level 60, it's worth 60 points, "Level 70" is worth 70 points, and "Level 80" is worth 80.
Money Achievements
There are five levels of the "Got My Mind On My Money" achievement. They are awarded when the player has looted 100, 1000, 5000, 10000, and 25000 gold in total. Each level is worth 10 points.
Riding Skill Achievements
There are four riding skill achievements, each corresponding with a new skill level. The "Giddy Up!" achievement comes when you learn the apprentice riding skill and is worth 10 points. "Fast and Furious" is the reward for learning the journeyman riding skill, it's worth 20 points. "Into the Wild Blue Yonder" is worth 30 points and comes along with the expert riding skill, and "The Right Stuff" grants you 40 points after learning the artisan riding skill.
Weapon Skill Achievements
Two "general" achievements are related to weapon skills. Raise four weapon skills to 400 to receive the "Master of Arms" achievement and 10 points. Get the "Did Somebody Order a Knuckle Sandwich?" achievement for getting your unarmed skill to 400. It's also worth 10 points.
Vanity Pet Achievements
Four World of Warcraft Achievements are vanity pet-related. Your first non-combat pet comes with the "Can I Keep Him?" achievement, worth 10 points. Once you've acquired 15 vanity pets, you'll get 20 points and the "Plenty of Pets" achievement. 25 unique pets gets you the "Plethora of Pets" achievement and 30 points, and collecting 50 unique vanity pets earns you the "Shop Smart. Shop Pet…Smart" achievement, which comes with 40 points and a skunk pet in a [Reeking Pet Carrier].
Tabard Collection Achievements
Three achievements exist for tabard collectors. Get one tabard for the "Represent" achievement and 10 points. 10 unique tabards gets you the aptly-named "Ten Tabards" achievement, worth 20 points. Those who collect 25 different tabards will earn 30 points and the "Twenty-Five Tabards" achievement, along with the [Tabard of the Achiever].
Generic Achievements
There are three "general" achievements that don't really fall into any other category, so they're listed together here. The "Safe Deposit" achievement is earned by those who buy 7 additional bank slots and is worth 10 points. Fall 65 yards without being killed and earn the "Going Down?" achievement, along with 10 points.
The "Shave and a Haircut" achievement is for those who find themselves unhappy with their character's appearance and choose to alter it at a Barber Shop. It's worth 10 points.
That's part 1 of the World of Warcraft Generic Achievement Guide, in part 2 we will cover the gear, collection, food and drink, and mount achievements.
This post is part of the series: World of Warcraft Achievements
Quickly find information on obtaining all of the WoW achievements you're searching for. Organized by achievement category, this guide is the only stop you'll need on your quest for World of Warcraft's various achievements and their rewards.