Watching Films on the Wii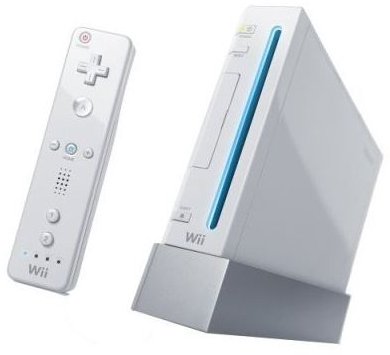 Watching Films or TV on the Wii
The Nintendo Wii may be the best selling console of the current generation but it lags behind the competition when it comes to features. The PlayStation 3 is a home entertainment device with support for Blu-ray discs and the Xbox 360 can play DVDs and access streaming services like Netflix. So what about the Wii?
Play a DVD on your Wii
Why the Nintendo Wii didn't support DVD playback as standard is a complete mystery. The console has the required hardware to be able to do it but straight out of the box it simply doesn't. Well luckily a third party decided to develop a free solution and so you can find a DVD access library and download the free Mplayer application which supports multiple formats. You will need to install the Homebrew channel to use this which will be enough to put some people off but don't worry there is another way to see films on the Wii.
Using SD Memory Card
The Nintendo Wii supports SD memory cards and you can pick them up fairly cheaply. Before you use the card you'll need to make sure the movie or TV show you want to watch is in the correct format. The format it needs to be in is MJPEG and you can convert it using a free download called Wii Video 9. This program can convert various file types from standard DVDs to AVI, FLV, MKV, MPEG and it can deal with DivX or Xvid codecs and YouTube videos.
There is one major drawback with Wii Video 9 and that's the lack of compression. It will convert files but be prepared for a 700MB movie to come out at over 2GB after conversion. This means you're going to need a big SD card.
Once you have the files converted and ready, insert your SD memory card into your computer and copy them over. Now take the card and insert it into your Wii. You'll need to access the files through the Photo Channel. Browse to the Photo Channel and you should see your movie or TV show file. You can now play it and sit back and enjoy watching a movie on your Wii.