Nintendo Wii Online Games: Online Social Games for WiiHeads !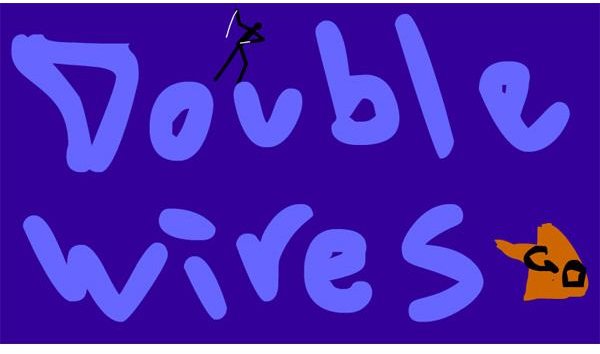 Double Wires
Spiderman may have met his match in this odd little swinging game. You will play a drunken man who is surrounded by squiggly lines and shapes. He needs to swing as much as he can without letting his drunkenness take over. You will use the mouse to click on each squiggly line to guide his swing from rope to rope to the end of each level. The trick to this game is to click the mouse while he is in the middle of his full swing to grab the foundation for his next swing. To play this game click on the following link.
Image Credit: DoobyBrain
Go Squirrel Go !
It's a lovely spring day and this little squirrel must use it wisely. Help this determined furry guy to grab some nuts out of the sky. They are worth a hundred points and he must jump from cloud to cloud to grab them. The key is to keep the squirrel from falling as he jumps on each cloud. You will use a combination of the arrow keys and the mouse to jump from cloud to cloud. Once you spot the nuts you can use the space bar to jump higher to grab a bunch of them. Nintendo Wii online games have never been more adventurous! To play this game click on the following link.
Avalanche
Oh no the avalanche is coming ! Can you escape in time? You will know once you have completed this simple game, it is the most simplest of most Wii online social games. You will have to guide a little stick figure character back and forth with the arrow keys to avoid the spiked avalanche that is falling from above for as long as you can manage. Try to go in the direction of the spaces and remember to avoid going off the screen. There will be a guide on the side lower left side of the screen to keep this from happening. To play this game click on the following link.
Jedi Trainer
Are you ready to go for your role as a Jedi? This is one of the coolest of all the Nintendo Wii online games, especially for Star Wars fans. You will start with your light saber training and you must use a combination of moves to destroy droids that will try to block your light saber. You have to stay within the boundaries of the screen and keep the droids revolving your light saber with a roll of the mouse ball. They will be coming at you from all sides and you must be ready to defend yourself. Make sure you don't deflect light from your light saber unto yourself or you will lose points. If you like these series of Jedi online social games you will like this. To play this game click on the following link.
Cheese Robots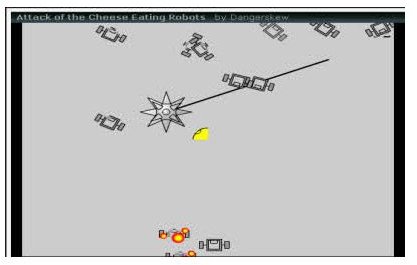 If one of your favorite foods is cheese then you will have no problem protecting it from hungry robots that want to take it from you. You will have to keep this from happening with the click of your mouse. Your cheese will be in the middle of screen and these hungry metal menaces will try to grab a little piece of it at a time behind your back, if you don't zap them first. They will come by the dozens to surround your cheese but you must be just as quick and use your mouse to zap them out of existence. To play this game click on the following link.
Image Credit: Technotip