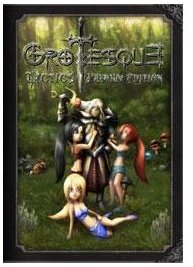 Grotesque Tactics Review
If you like RPG games that are turn based, you may want to check out this Grotesque Tactics review. It is a new and affordable game that you can download for under $20 on GamersGate, but is it really worth the price, and would you even want to play it?
Grotesque Tactics Review: Storyline (3 out of 5)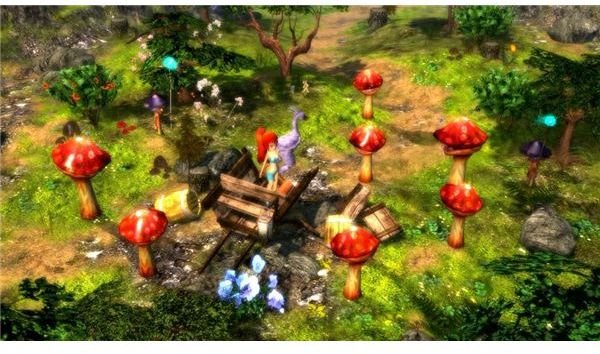 The storyline in Grotesque Tactics takes the player on an adventure that pokes fun at other RPG games released in Asia and North America. You are trying to protect your Kingdom from "The Dark Church" which is a cult that murdered heroes and knights.
Throughout the game, you will hire soldiers to fight with you, and also rescue helpless girls from their perils. These girls will then fight with you – as a groupie. You will complete quests, find treasure, and gain experience points, money, and better gear to fight with for your party members.
Grotesque Tactics Review: Gameplay (1 out of 5)
The gameplay in this title is really not up to par for a game released in this era of gameplay. It is turn based, laggy, and will give you a very large headache if you play for longer than 15 minutes at a time.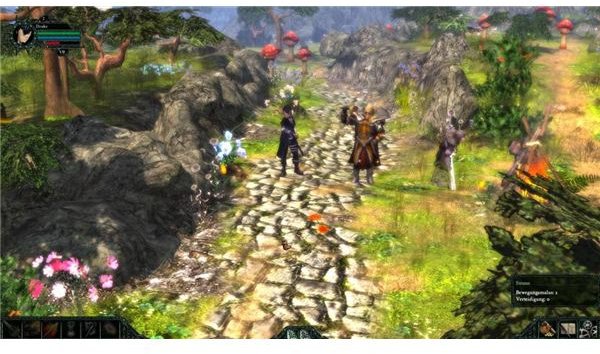 The turn based gameplay in Grotesque Tactics was highly annoying. If the developers had made it just free play, it would have had much more potential, and probably more people who enjoyed playing it.
Although it isn't a large game in size, it lags (at least when I played it) way too much. I play on a computer that has more than the system requirements for Grotesque Tactics, so this shouldn't have happened.
The dialog also moves the screen between characters which can make you feel nauseous when playing for long. Sadly, I found nothing about the gameplay that I enjoyed.
Grotesque Tactics Review: Interface (3 out of 5)
The interface for the game isn't anything spectacular. It isn't the worst though either. It provides the basics for you to easily get to when playing the game. It does lag when clicking on things though, so don't expect it to be as fast as most games.
Review of Grotesque Tactics: Graphics (2 out of 5)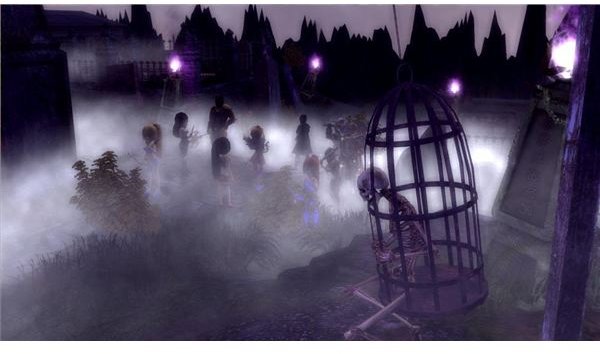 The graphics in the game could have been better. For the size of the game, I didn't expect them to be as good as in The Sims 3, but I did expect it not to lag. It was however, as I said, extremely laggy. I don't know if this was a graphics issue or what, but it was annoying.
Review of Grotesque Tactics: Sounds (3 out of 5)
The sounds throughout the game were okay. The background music was appropriate for the situations you experience, as were the sound effects. Sometimes it would turn up much louder than needed, but besides that, it was acceptable.
Overall Review of Grotesque Tactics (2 out of 5)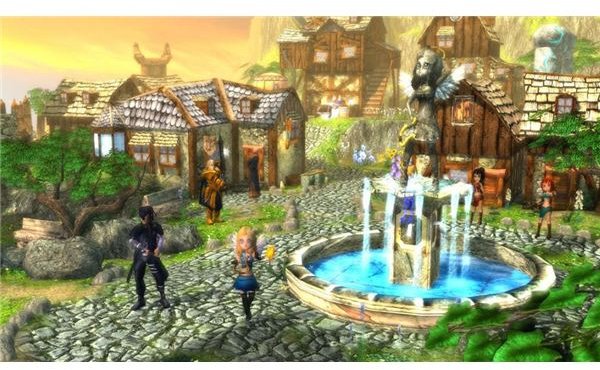 Taking everything into account for this Grotesque Tactics review, I wouldn't recommend it. I did not enjoy playing it, and don't ever see myself wanting to play it again, which is quite sad because I usually enjoy playing most RPG games. The lag issue and the nauseous feeling from the dialog jumping around on the screen so often really is what killed it for me. If you can get past that though, you may like it. Again, only play if you like a slow-paced turn based RPG game.
Image Credits
All images for this article are promo images for the game provided by Headup Games.