Sins of a Solar Empire Trainer and Cheats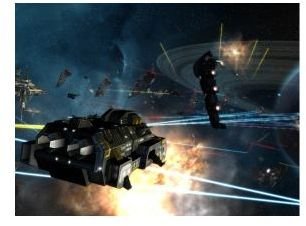 Sins of a Solar Empire Trainer and Cheats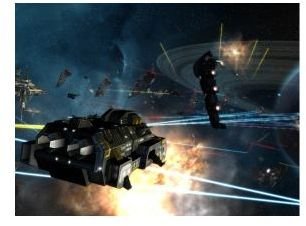 Sins of a Solar Empire is a real-time strategy game, developed by the Canadian based Ironclad games, which incorporates elements of 4X strategy games. 4X, like Sid Meyer's Civilization games, stands for "explore, expand, exploit and exterminate" which essentially summarizes what these types of games are about. The game is based in space and features the usual array of resources, units and currency, allowing you to build your colony in space and expand as you see fit.
If you've been having difficulties playing the game, requiring many hours of trial-and-error like many RTS's, then you've come to the right place. You can download the trainer for the game which will help you with various aspects: continue reading to find out where and how to use it.
Downloading the Trainer
In order to activate the cheats you will need to download a trainer, provided originally by CheatHappens.com. The demo version of this trainer is available to download freely at this link, hosted by Softpedia; bear in mind that in order to download the fully functioning version, on the official site, you need to be an unlimited member which requires a fee. The official link for the cheat is here. The trainer provided is for the patched version 1.19 of the game, hence the name Mega-Trainer 1.19; you will need to patch your game to the right version before using it.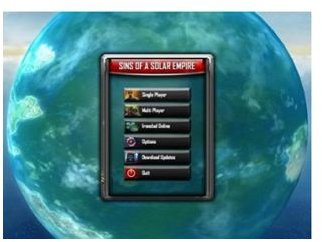 After having downloaded the Demo trainer, launch it before playing the game. Now launch the game and press F1 once the main menu appears: the cheat trainer should be activated and you can use the Numpad in order to activate the desired cheat-option. In the demo version there is only one available cheat. Consult the readme file included in the download for more information.
Cheats Available
As mentioned we will use the trainer for cheating in the game. Another method is by modifying game files, which requires more patience and knowhow.
Here are some of the cheats available which will have the effects listed:
Numpad 3: 10000 Crystals – Crystals are a precious resource in the game, not as easy to obtain as metal and using similar equipment in order to do so (crystal extractor). This options gives you a lot of crystals so you don't need to worry when building factories or units that need it (i.e. a Frigate factory or Capital ship factory). This is available in the Demo version.
Numpad -: Each planet has a tactical capacity, a maximum amount of tactical structures you can build. Each tactical structure occupies a number of tactical slots depending on its power, which can also be indicated in the cost of the unit (i.e. Novalith Cannon – 8000 credits, 600 metal, 500 crystals). This option gives you 1000 tactical slots and is available in the Demo.
Numpad 1: Credits – Get one million credits so you don't have to worry about trading and taxing for a while. You can build what you want as long as you have other resources available.
This post is part of the series: Sins of a Solar Empire Cheats
A collection of cheats, exploits, mods and trainers to help you in Sins of a Solar Empire.