How To Get All the Photos in Silent Hill Homecoming: Completing Joshua's Gallery Achievement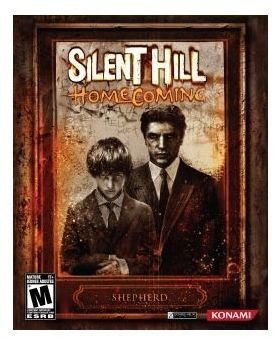 Images
If you are trying to get the Josh's Gallery achievement in the game of Silent Hill: Homecoming, you'll have to find all eleven of the photos that are sprinkled throughout the game. These are listed in no particular order:
 Photo 1 of Joshua's rabbit backpack – You will find this photo at the end of the third floor after the nurses and the television. There is a hospital gurney at the end and the photo is sitting on the gurney.
 Photo 2 of Mom and the Judge – You just need to go to the town hall and there the pic will be on the podium in the gathering room.
 Photo 3 of the Spider – You will need to go to the playground area and then there will be a slide. Go to the slide, it will be yellow, and you will find the Polaroid there behind it.
 Photo 4 of Dad's Hunting Room – You will have to go to the backyard where there is a door. They'll be a backpack on the door and in that backpack you'll find the pic.
 Photo 5 of Joey in the Tree house – You will need to cut through the painting and it will be on a door that is locked.
 Photo 6 of Dad and Wheeler – You will be leaving with deputy Wheeler and a Schism will break the door. This will happen on the right and in that door there will be a table with this pic on it.
 Photo 7 of Nora on the Steps – You will be fighting Needlers and a Siam in the sewers. After that is all done the gate will open and there will be an open area on the left that you can climb up and it will be there for you.
 Photo 8 of Scarlet with the Dolls – You will go to the Children's Exam area and in that room on a counter to the side will be the pic you need.
 Photo 9 of Curtis Working – You will get the ceremonial dagger and leave the graveyard. Got to the missing persons board after you leave it will be on the right side for you to find.
 Photo 10 of Alex – Once you are in the attic you just need to go to the left side of the attic and it will be there waiting on you to find.
 Photo 11 of Josh – This pic you can get in the church. There will be a mirror and a basin. The photo will be inside that basin area.
Hopefully this will help you find all of the photos you'll need for this achievement. I know how frustrating it is trying to search down the last one or two you need!