Ghost Recon 2 Cheats and Unlockables for PlayStation 2 Platform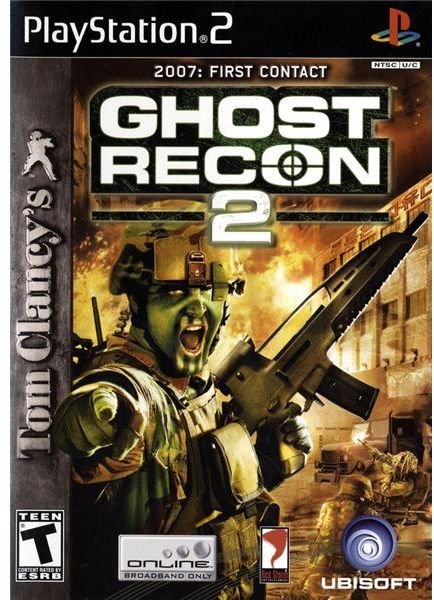 Tom Clancy's Ghost Recon 2 is a console-exclusive squad-based tactical shooter of the popular Ghost Recon video game series. The
game has several revamped features including an over-the-shoulder perspective, two new classes, i.e. Lone Wolf and Grenadier and a couple of cooperative game modes in the campaign mission. However, there are some unnecessary changes made to the game. Players cannot choose their own team and distribute skill points, which may be disappointing for some. They also cannot switch between different soldiers during a campaign mission if the character dies. What's more, there's no planning screen to organize the movements of your squad members, which may hamper your strategic gameplay experience.
A wide variety of co-op game modes are available for the PS2 console version. Gamers will love the Garrison mode, where the sole objective is to defend against enemy troops from a particular area for a given time limit. Other modes including firefight, recon, battle and scout are fun to play with your friends.
There are several key cheats that can unlock weapons, regain health and call additional squad members. You can also make your character invincible using these Ghost Recon 2 cheats. The game also has few unlockables that can get you several awards and medals. This guide helps you to unlock them.
Cheats & Unlockables
Unlockables for the second installment of Ghost Recon mainly consists of awards and medals. Whether a player gets KIA or kills a specified number of enemies, a new unlockable award is achieved. Some awards and medals are distinguished by their color. Here are some important medals that can be unlocked after completing a specific task.
Congressional Medal of Honor: Eliminate 30 enemies in the Campaign mission mode to unlock this medal

Distinguished Service Cross: Eliminate 25 enemies in the Campaign mission mode to unlock this award.

Silver Star: Eliminate 20 enemies to unlock a Silver Star medal

Bronze Star: Eliminating 15 enemies will unlock the Bronze Star medal.

Purple Heart: If your character gets killed in action, he will receive a Purple Heart award posthumously.
The following Ghost Recon 2 cheats will allow gamers to become invincible, unlock missions and weapons:
Unlimited Health: To get unlimited health press Left shoulder button 1/Right shoulder button 2/Right shoulder button 1/Left shoulder button 2/Circle/Up/Left shoulder button 1 quickly at the title screen.

All Weapons: Go to the main menu and press X/Left Analog button/Triangle/Square/X/Select button to unlock all firearms in Ghost Recon 2.

Unlock all Campaign Missions: Go to the title screen and press X/Left shoulder button 1/ Triangle/Right shoulder button 2.

God Mode: while playing any campaign mission press the pause button and press Left shoulder button 1/Right shoulder button 1/Left shoulder button 2/Right shoulder button 1/Select to become invincible in that mission.