Comic Book Creator Review: Interactive Comic Book Creation Software for Windows PC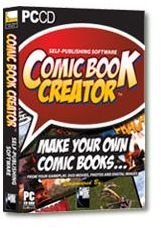 Comic Book Creator (5 out of 5)
Everyone loves to read comic books, be it the action-packed X-men or the classic Spiderman. How about creating your own comic book with the same layout and text balloons? Sounds interesting! Well, there are several books dedicated to teach you how to create a comic book. But who wants to read lengthy paragraphs and waste time to create graphic novels on A4 sheets when there is great comic book creation software available online!
One software title that fits the bill is the Comic Book Creator. It is specially built for those budding comic book creators who would love to make their own comic books and graphic novels. The software also allows users to make custom comic books by adding their favorite video game character screenshots into it, all within a few clicks.
User Friendly Wizard (5 out of 5)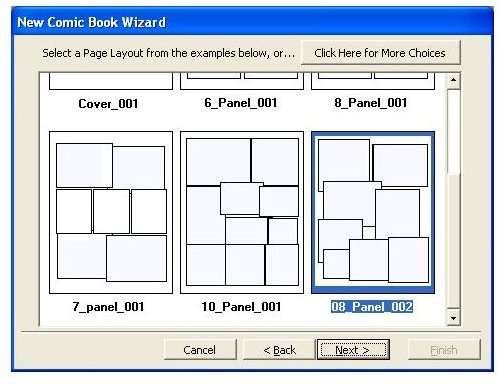 Planetwide Games (in collaboration with Sony Online Entertainment) truly knows what appeals to users, and so it introduced a perfect little software for creating graphic novels and comic strips. Users can create their own comic books by adding screenshots from PC games or images from a camera, scanner or any other source.
When you launch Comic Book Creator, a user-friendly wizard takes you through some very simple setup fields. You will be presented with basic as well as advanced layouts ranging from pages with simple panels to pages with more than 22 panels. There are more than 500 layouts. After selecting your own layout, you will just have to drag and drop images into the layout, add some text bubbles and create your own comic strip.
The program has three main interfaces; the middle displays the layout editor, the left side shows object browsers, and the attributes and settings interface is on the right side. With just three simple steps you get your comic book ready.
Using Your Favorite Video Game Personalities (4 out of 5)
Imagine Half-Life monsters invading the world of Spores or Lara Croft playing a cameo in the Sims 2. Yes, you can create a homemade comic series by adding screenshots of your favorite video game stars. Sony Online Entertainment also allows players to create custom comic books from hit MMORPGs like EverQuest and EverQuest 2 by licensing images for a year.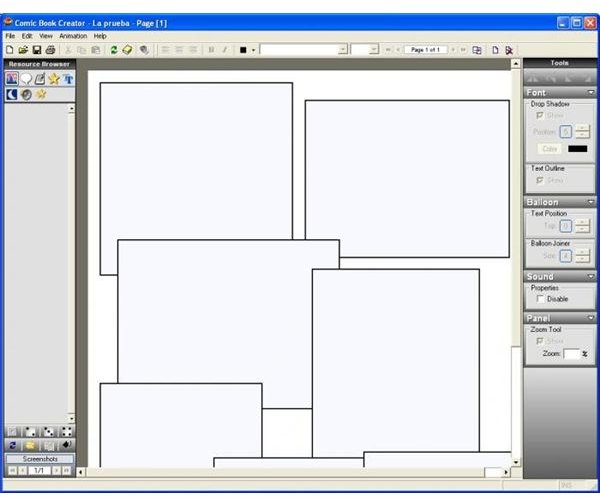 Once you press CTRL+I, Comic Book Creator will browse your system for folders with screenshots of your favorite games. The images get displayed on the left panel. Just drag and drop them on the stage and create your own comic book.
The Graphic Elements: The Fun Part! (5 out of 5)
Users have a variety of graphic elements to choose from. With an array of balloons (callouts), caption boxes, clipart and text, Comic Book Creator lets you add story and narration to your existing unfinished comic strip. The balloons support text fields (just like Microsoft Word's callout feature). There are three types of balloon available including standard and clouded ones. The program also allows users to zoom into a frame to show facial features in detail. The only drawback is that it does not have a font creation tool, but the developers have provided additional fonts with the software.
Creating More Than Just Comics
Comic Book Creator is great comic book creation software that allows you to create digital scrap books and fun family albums, as well as graphic novels and comic strips. You can also publish your finished comic book in a variety of formats. such as PDF and BMP. The program includes a fully licensed PDF writer. You can store your files digitally to publish in your blogs and files as well. You can download free Comic Book Creator from various software download sites.
System Requirements
Operating System: Windows 2000/XP
Processor: 1.6 GHz
RAM: 128 MB
Hard Disk Space: 1 GB