What Are Hidden Object Games? Why Point and click Adventure Games are So Popular?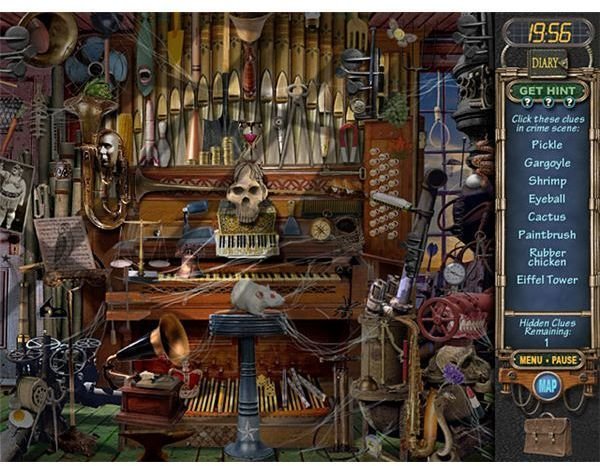 Hidden object games are not so new in PC gaming, so are point and click games. Back in the 90's, games such as the Mystery of the Serrated Scalpel (electronic arts) gained a huge popularity. The game required players to solve the mystery of the enigmatic "jack the ripper" by playing the character of Sherlock Holmes. Today, games such as Hidden expedition Titanic, Escape the museum, Mystery case files offer the same excitement with much simplicity.
Instead of any arcade action, virtual people, shooting and chasing cars, click and find games are still considered absorbing. This is because we humans are visual by nature and the vision is so detailed that we are only 5 percent aware of it. Hidden object games help us to use the foundational level of our minds and that's the reason why they are still so popular.
At a higher level, these games are appealing if the subject matter and the storyline is engaging. One of the best examples of a capturing plot is the point and click game Agatha Christie: Death on the Nile where you play as Hercule Poirot and investigate the murder on a cruise ship. You have access to only a couple of rooms where you will need to find hidden items in order to complete a level. The story unfolds slowly as you complete a room. As you fit the clues together you get a chance to identify the real murderer.
There are many games that offer a detective plot, but there are some adventure games with varied storlylines and plots. The original plot of the Azada game allows gamers to help Titus to get out of his uncle's study and to escape. You will also have to solve the mysterious Azada brain-twisters. A game like Hidden Expedition Titanic allows players to explore the wreckage and collect artifacts for the Titanic museum. Gamers will come across many interesting facts about the ship and passengers in between levels. People intrigued with the Titanic will find this game quite engaging.
The most important aspects of Hidden object games are the artwork and excellent graphics. Game designers approach the graphics of hidden objects very seriously, since the success depends on graphics. The excellent artwork, accompanied with some mood music makes the game quite absorbing.
The popularity of hidden object point-and-click games lies in its relaxed game play with an extremely easy learning curve. If you want to detect a mysterious murder or embark in a peaceful adventure without any complicated rules, then hidden object games will be an ideal choice for you.